Nufarm
Affirm™ WDG
SKU:
TL01000510
Affirm™ WDG fungicide manages basal rot anthracnose and rhizoctonia diseases with a unique mode of action.
Uses
Control or suppression of various fungal diseases in turf found on golf courses, sod farms, and commercial and industrial lawns and suppression of botrytis blight on out-door grown ornamentals.
For a full list of crops and application directions, refer to the product label. Always read and follow label directions.
Active Ingredient
Polyoxin D Zinc Salt
Class
Group  19  Fungicide
PCPA # 32920
Documentation
Share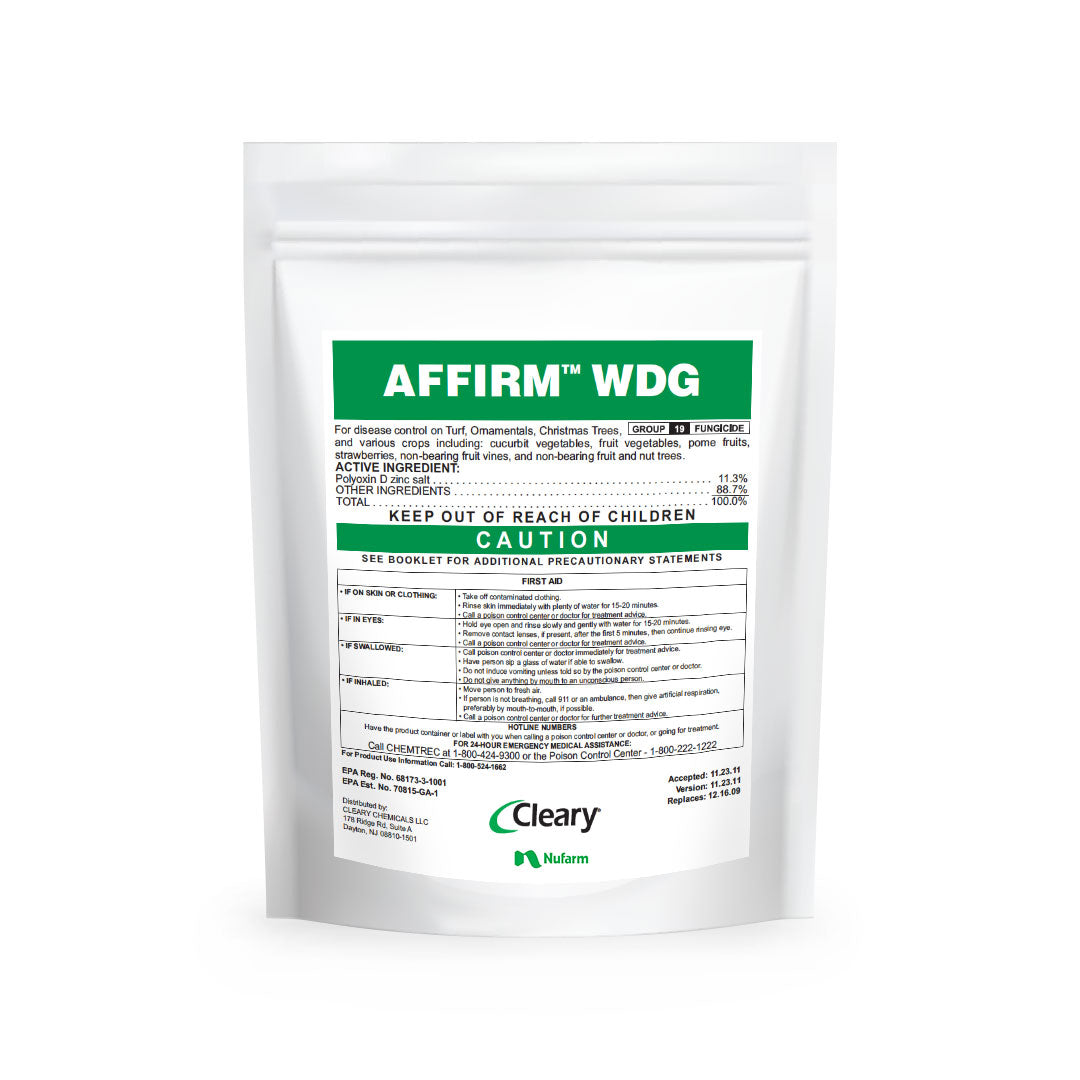 About Nufarm

You can be assured that the Nufarm products you have purchased are manufactured to the highest quality standards and when applied according to the label instructions will perform as stated on the label. That is the Nufarm Service Promise.

Please Note:

Regulations prohibit sale of pest control products outside Canada. For more information about pest control product regulations within Canada, please refer to this summary.