Vetoquinol
BioSentry 904
SKU:
TL03588060
BioSentry® 904 is a versatile product that can be used in all animal facilities and food processing plants. Be it terminal disinfection, vehicle disinfection or foot baths, BioSentry® 904 is a product that can address your challenges. 
Disinfectant
Quaternary ammonium (5th generation 920 ppm)
Deodorizes by killing most micro-organisms that cause offensive odours
Contains no perfume to mask or hide any odours that might exist
BROAD SPECTRUM VIRUCIDAL, BACTERICIDAL, FUNGICIDAL ACTION IN HARD WATER AND UNDER SOIL LOAD CONDITIONS.
Documentation
Share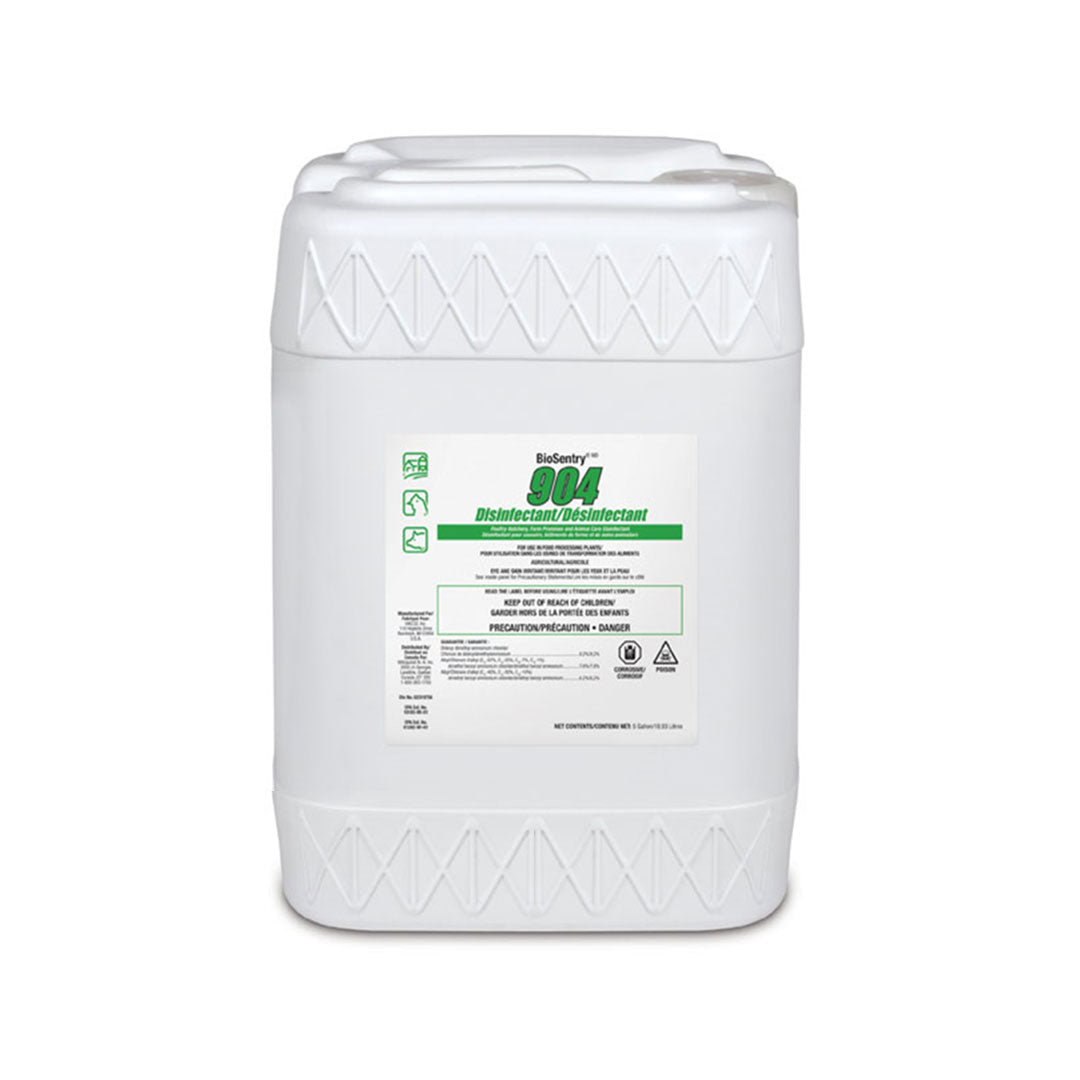 About Vetoquinol

At Vetoquinol, over 150 employees worldwide work to develop innovative products. Research and Development Department, Medical Research Department, Products Projects Department… every Vetoquinol project is built in close collaboration by multidisciplinary teams and several departments. They work together to improve internal coherence and unlock synergies.

Please Note:

Regulations prohibit sale of pest control products outside Canada. For more information about pest control product regulations within Canada, please refer to this summary.