Certis
Botanigard 22WP
SKU:
TL01004320
BotaniGard 22WP is a biological insecticide (Mycoinsecticide – Wettable Powder) for the control of adult and immature stages of aphids, thrips, whiteflies and more. BotaniGard 22WP contains live spores of the naturally occurring fungus, Beauveria bassiana strain GHA. BotaniGard 22WP is a mycoinsecticide formulated to control whiteflies, aphids, and thrips in greenhouse ornamentals, vegetables, herbs, strawberries, and cannabis (marijuana) produced commercially indoors. Also controls aphids on greenhouse wasabi. 
Use
Registered for use in controlling Whitefly, Aphids, and Thrips in Greenhouse Ornamentals, Vegetables, Herbs, Strawberries and Cannabis (marijuana) that is produced commercially indoors and Aphids in Greenhouse Wasabi.
For a full list of crops and application directions, refer to the product label. Always read and follow label directions.
Active Ingredient

Beauveria bassiana Strain GHA 2.2
Class
PCPA # 29321
Documentation
Share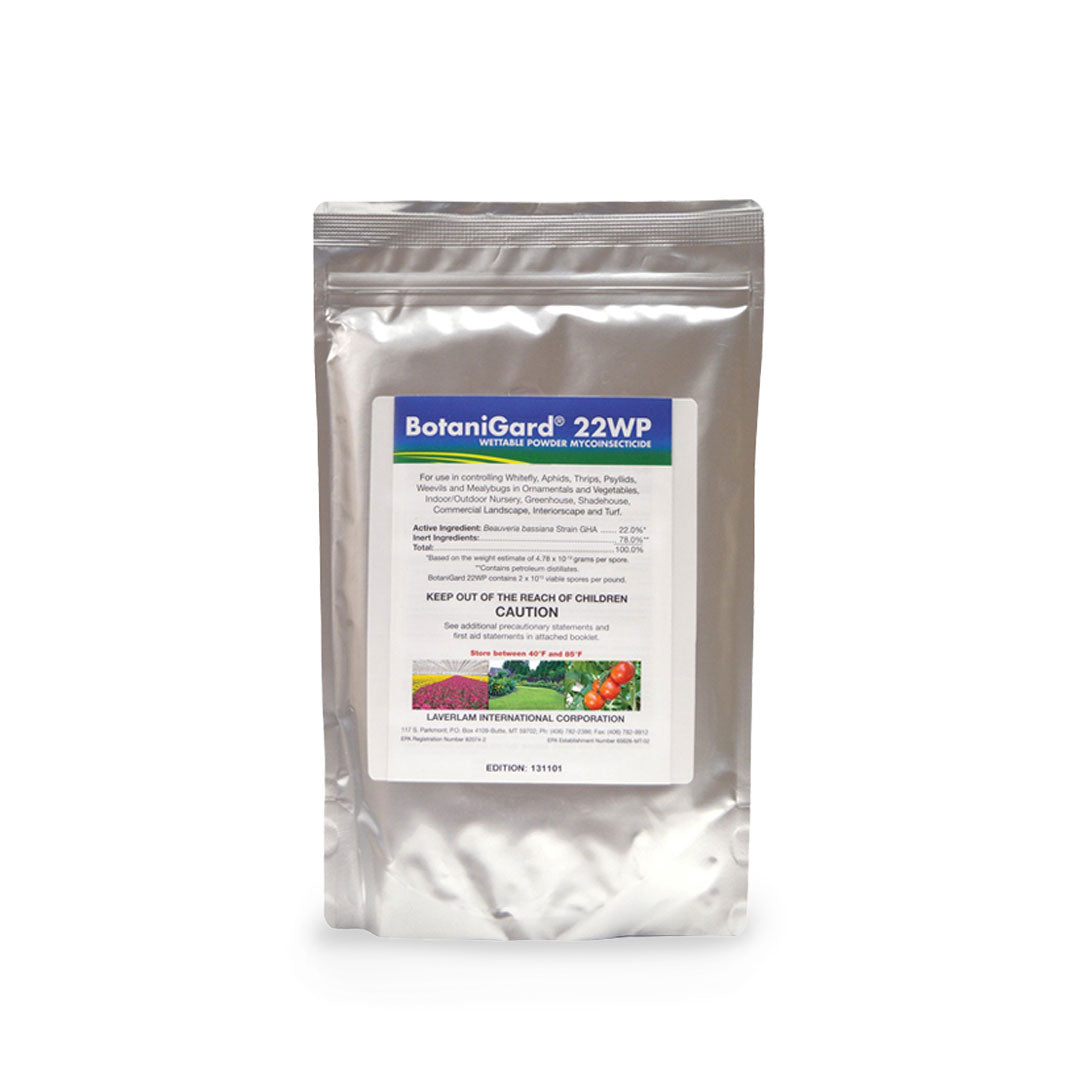 About Certis

Certis Biologicals is a leader in commercializing new product innovations in bio-control to solve tomorrow's agricultural issues.

Please Note:

Regulations prohibit sale of pest control products outside Canada. For more information about pest control product regulations within Canada, please refer to this summary.