Nufarm
2,4-D Amine 600
SKU:
TL01211410
2,4-D Amine 600 herbicide is used to control broadleaf weeds and brush species in a variety of cereal crops, pastures and non-crop land.
Use
Registered for use in wheat, barley, rye, corn, strawberries, raspberries, asparagus, cranberries, highbush blueberries, bearing fruit trees, hops, established pastures, rangeland, turf, stubble land, roadsides, uncropped land and control of woody growth.
For a full list of crops and application directions, refer to the product label. Always read and follow label directions.
Active Ingredient
2,4-D present as dimethylamine salt 564 g a.e./L
Class
Group  4  herbicide
PCPA # 14726
Documentation

Share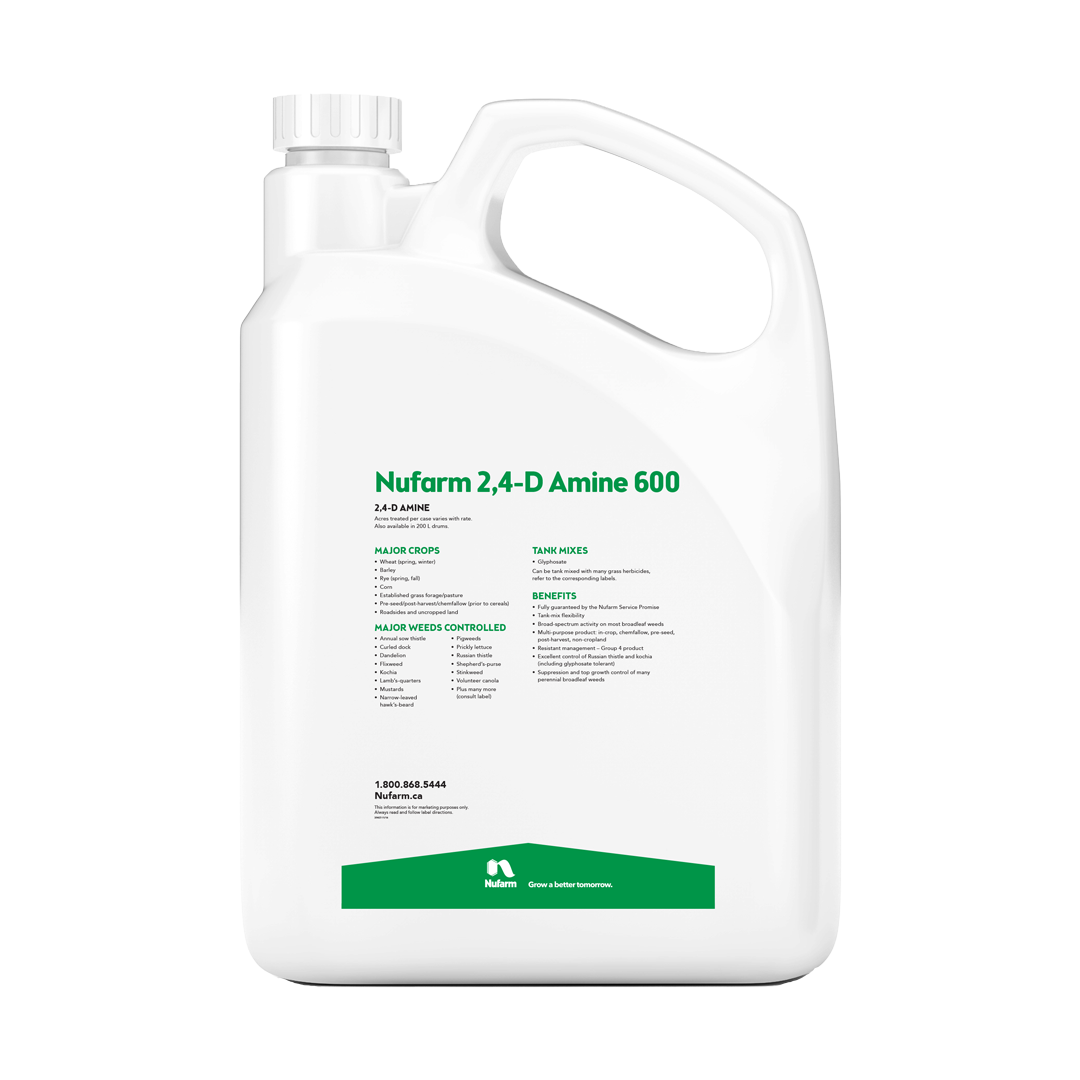 About Nufarm

You can be assured that the Nufarm products you have purchased are manufactured to the highest quality standards and when applied according to the label instructions will perform as stated on the label. That is the Nufarm promise.

Please Note:

Regulations prohibit sale of pest control products outside Canada. For more information about pest control product regulations within Canada, please refer to this summary.