Corteva
Closer
SKU:
1005515
Closer is effective in treating outbreaks and is valuable as part of an Integrated Pest Management program to minimize flare-ups. Isoclast™ active moves quickly through the plant and controls pests through both contact and digestion. Closer's rapid results decrease the chance of virus transmission, which would otherwise damage both quality and yield.
Use
Use Closer for quick and effective control of aphids, leafhoppers and scale insects in your vegetable, fruit and field crops. 
For a full list of crops and application directions, refer to the product label. Always read and follow label directions.
Active Ingredient

Class
Group  4C  Insecticide
PCPA # 30826
Documentation
Share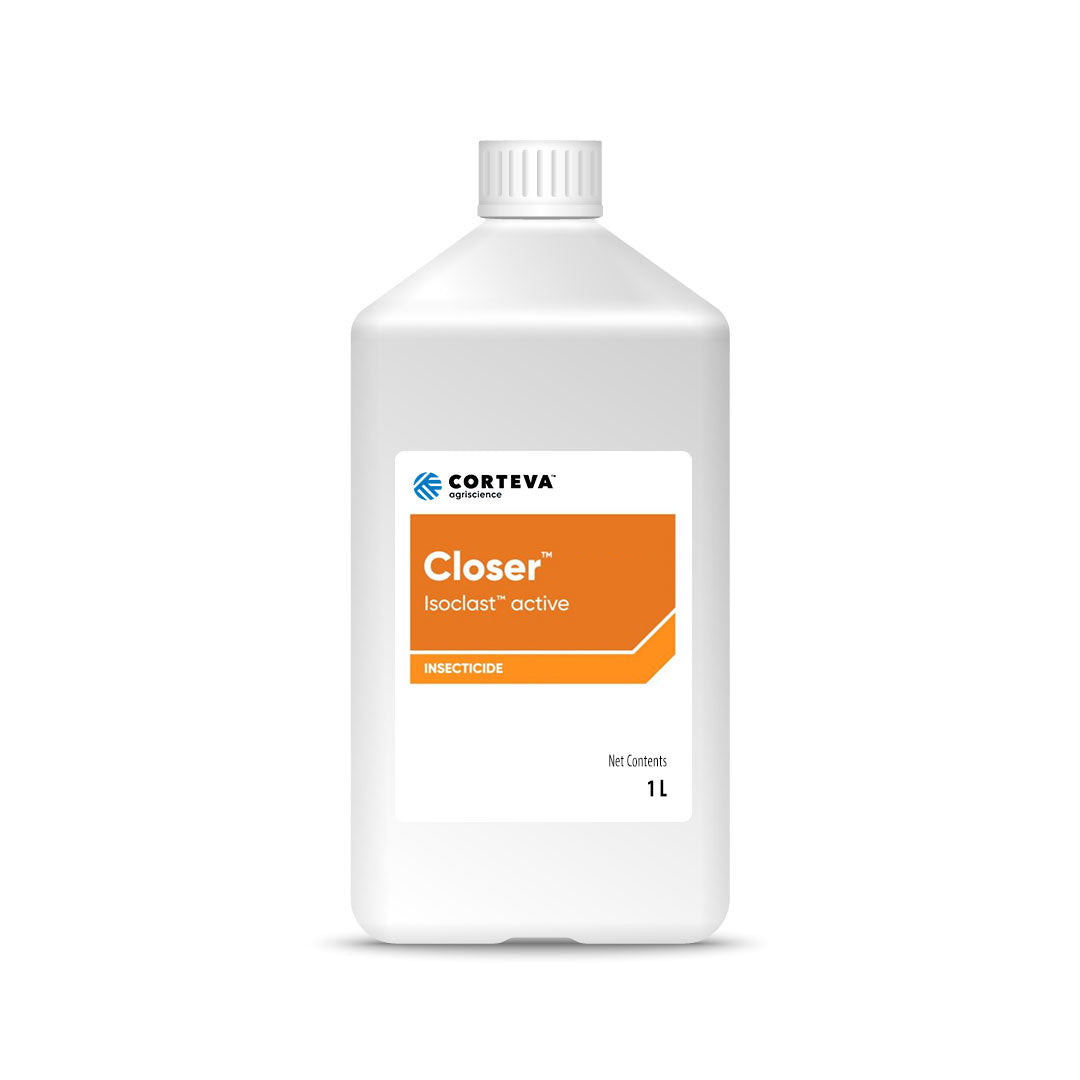 About Corteva

Corteva Agriscience™ is the only major agriscience company completely dedicated to agriculture. By combining the strengths of DuPont Pioneer, DuPont Crop Protection and Dow AgroSciences, we've harnessed agriculture's brightest minds and expertise gained over two centuries of scientific achievement.

Please Note:

Regulations prohibit sale of pest control products outside Canada. For more information about pest control product regulations within Canada, please refer to this summary.