Corteva
Dithane Rainshield
SKU:
1008720
Dithane™ Rainshield™ fungicide provides broad spectrum disease control and acts on six enzymatic pathways in the fungal cell to inhibit spore germination.
Protect crop yields by managing damaging diseases in a variety of crops. 

Rapid control of numerous diseases at an economical price. 

Unique multi-site activity explains why no fungal resistance has developed in over 40 years of use. 

Contact control provides a rotation option from systemic fungicides in potatoes.
Use
POTATOES - For early (Alternaria solani) and late blight (Phytophthora infestans)
TOMATOES - For control of early (Alternaria solani), and late blight (Phytophthora infestans), anthracnose (Colletotrichum spp.), gray leaf spot (Stemphylium solani, S. lycopersici).
ONIONS - For control of Botrytis leaf blight (Botrytis squamosa
CANTALOUPE, CUCUMBERS, PUMPKIN, SQUASH AND OTHER MELONS (EXCLUDING WATERMELON) For control of Downy mildew (Pseudoperonospora cubensis), anthracnose, (Colletotrichum obiculare), scab (Cladosporium cucumerinum), gummy stem blight (Didymella bryoniae)and alternaria leaf spot. (Alternaria cucumerina)
APPLES - For the control of scab (Venturia inaequalis), cedar apple rust (Gymnosporangium juniperivirginianae) and quince rust (Gymnosporangium clavipes).
GRAPES – For the control of Downy mildew (Plasmopara viticola) and Black Rot (Guignardia bidwellii)
For a full list of crops and application directions, refer to the product label. Always read and follow label directions.
Active Ingredient

Class
Group  M3  Fungicide
PCPA # 20553
Documentation
Share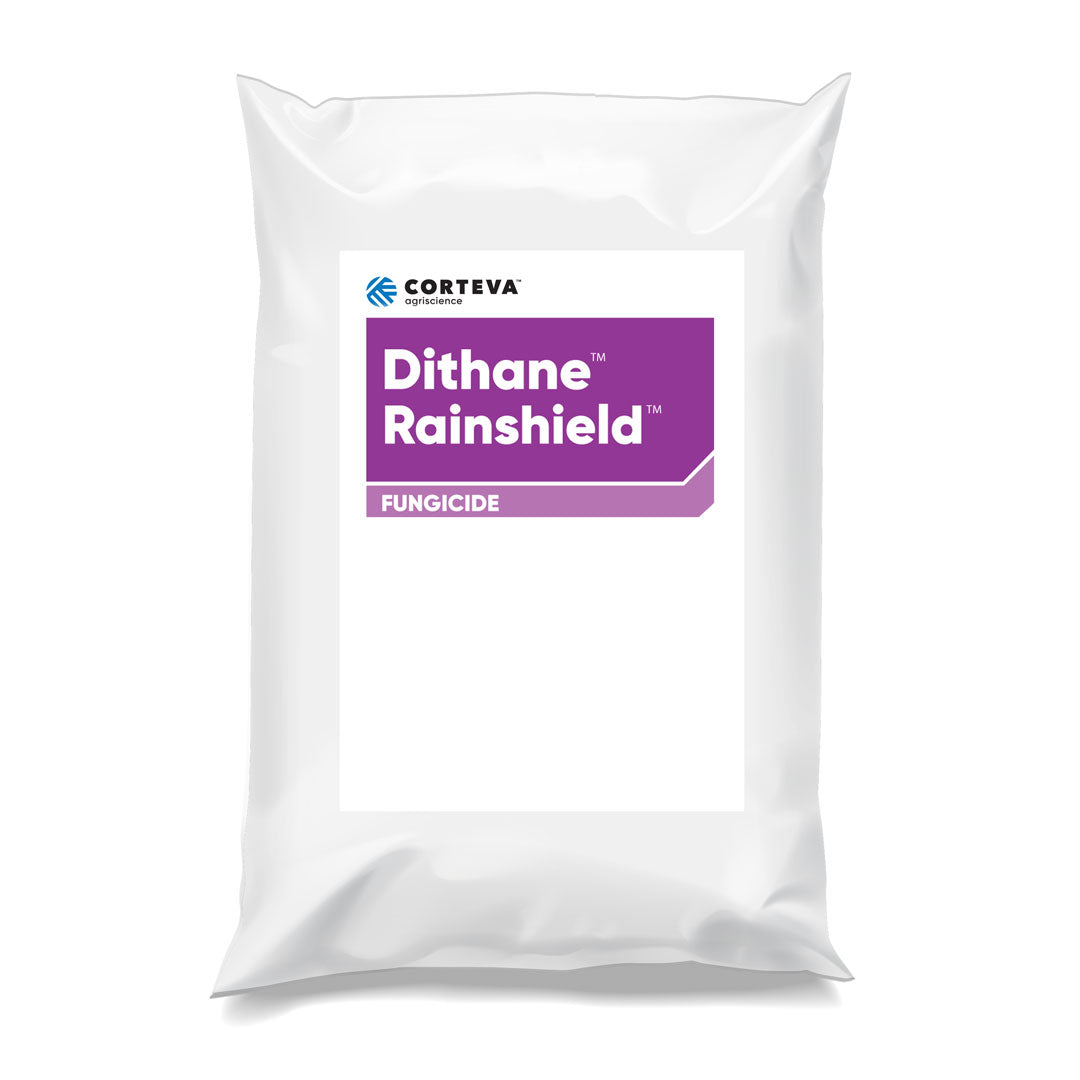 About Corteva

Corteva Agriscience™ is the only major agriscience company completely dedicated to agriculture. By combining the strengths of DuPont Pioneer, DuPont Crop Protection and Dow AgroSciences, we've harnessed agriculture's brightest minds and expertise gained over two centuries of scientific achievement.

Please Note:

Regulations prohibit sale of pest control products outside Canada. For more information about pest control product regulations within Canada, please refer to this summary.