BioFert
Hi-N 11-0-5
SKU:
BF7603473
BioFert Hi-N 11-0-5 is the ideal fertilizer to meet all the nitrogen needs of your organic production. It is a 100% plant-based, homogenous granular product approved by OMRI. With both quick and fast release nitrogen, Hi-N 11-0-5 meets instant nitrogen needs FAST - approximately 50% of the nitrogen is released during the first four weeks for FAST results, while the remaining nitrogen slowly feeds the plants throughout the growing season, without loss to leaching. Hi-N 11-0-5 is an easy-to-spread, dust-free soil builder fertilizer that supports healthy soil life and helps crops mitigate abiotic stresses.
OMRI certified.

Share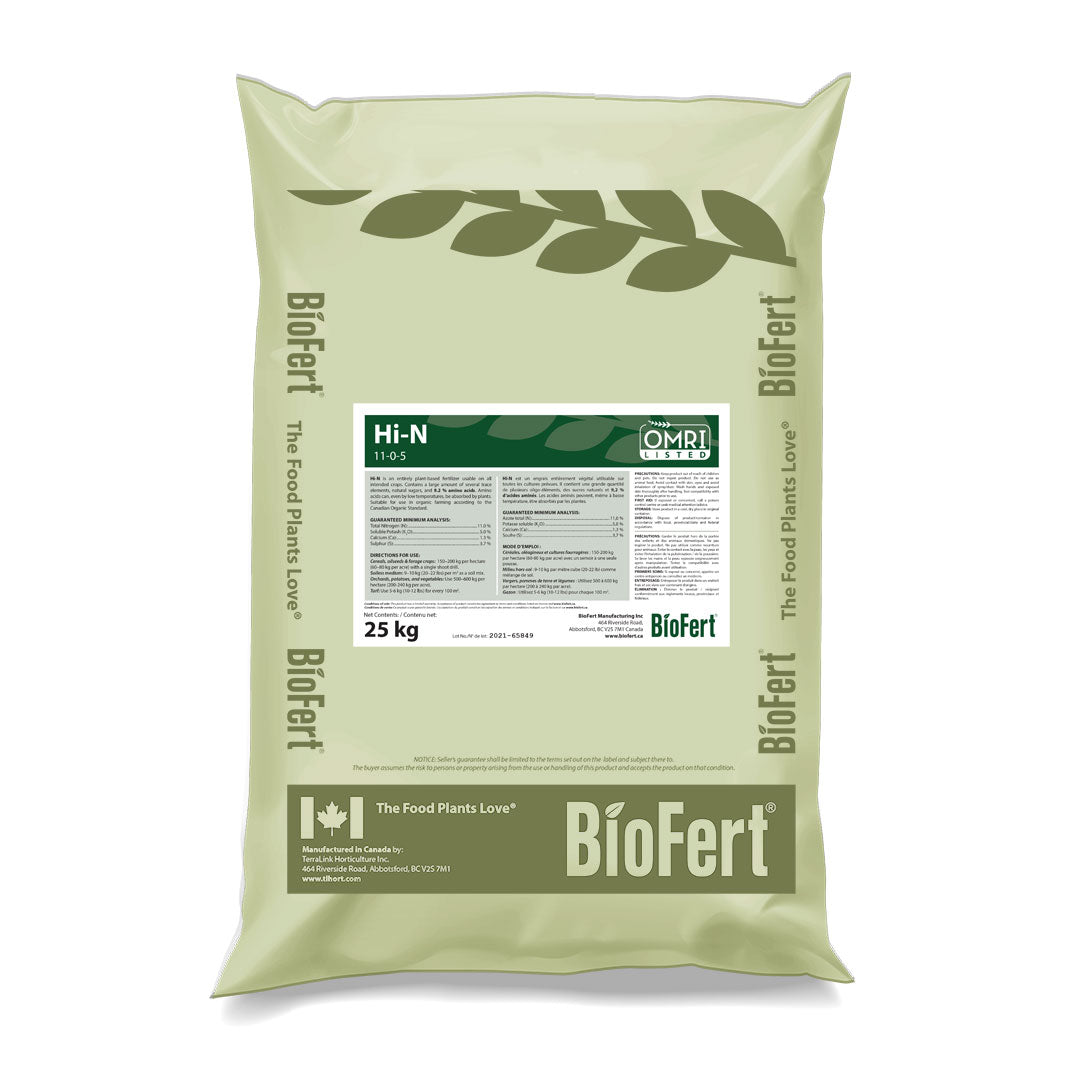 About BioFert

BioFert is TerraLink's organic brand. BioFert products are manufactured locally in TerraLink's organically certified manufacturing plant. If you are an organic grower, or if you are looking to add more natural products to your growing routine, look no further than BioFert.

Ingredient Highlight

BioFert's 11-0-5 fertilizer is 100% plant derived, organic and vegan.