UPL
Maestro
SKU:
1107225
Maestro® 80 WSP Fungicide provides outstanding control of a broad range of diseases including apple scab, grey mould, brown rot, sooty blotch, leaf spot, black rot, fruit rot, and mummyberry. It can be used on a wide range of horticulture crops. When used as directed, the active ingredient, captan, degrades in the soil and will not build up in the soil or soil water. Maestro has minimal or no impact on bees, predatory mites, beneficial insects, or earthworms.

Use
Registered for use on: outdoor ornamentals, blueberry, blackberry, loganberry, ginseng, raspberry, strawberry, cucumber, tomato, potato, turf, apple and pear orchards, grape, peach, plum, prune, apricot, nectarine, cherry.
For the control of: Scab, sooty blotch, fly speck, brook's spot, bitter rot, black rot, bull's eye rot, brown rot, leaf spot, black knot, dead arm, downy mildew, fruit rot, spur blight, cane spot, mummy berry (mummyberry), grey-mold rot, leaf rot, anthracnose, early blight, late blight, septoria leaf spot.
For a full list of crops and application directions, refer to the product label. Always read and follow label directions.
Active Ingredient
captan
Class
Group  M4  fungicide
PCPA # 33488
Documentation

Share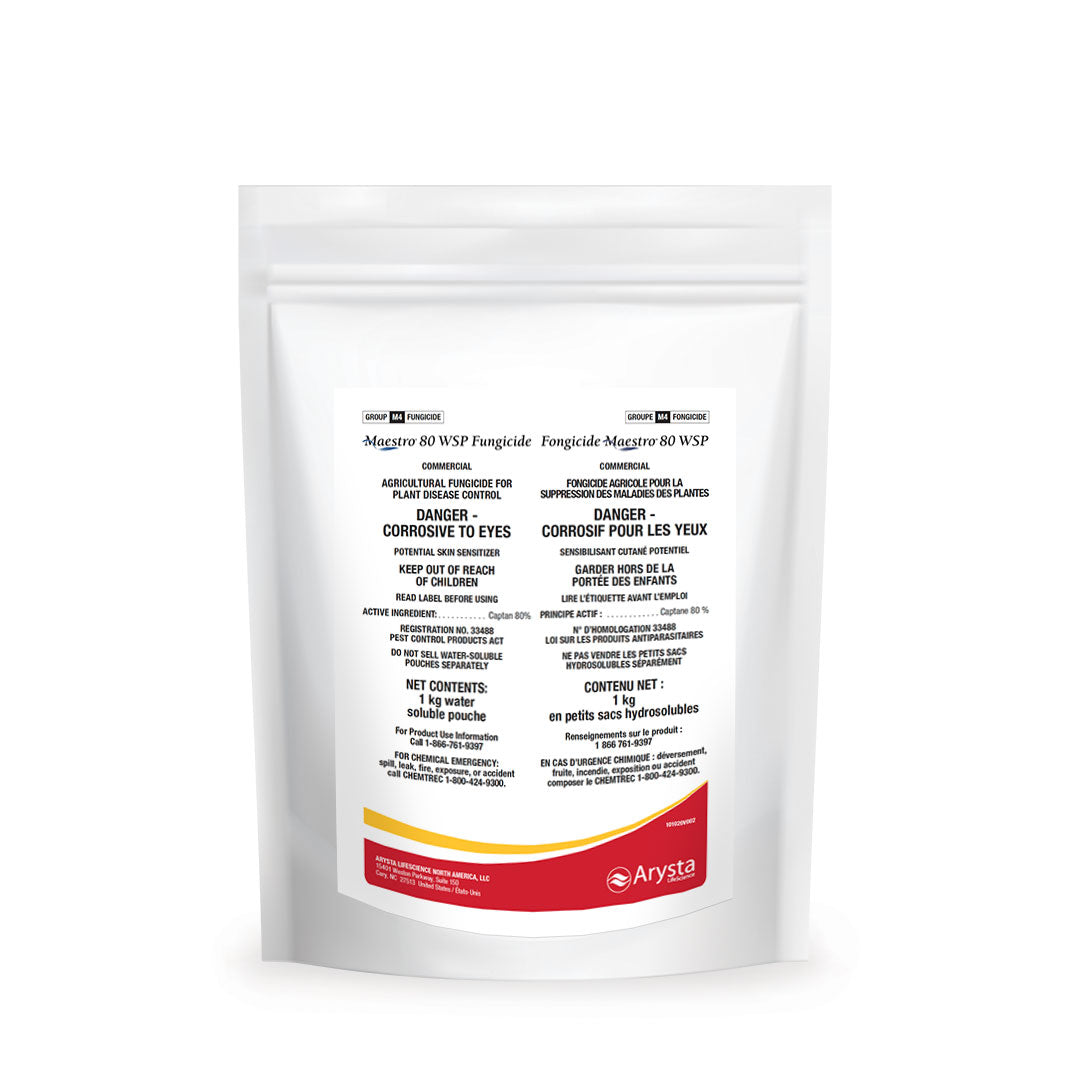 About UPL

UPL's vision is to be an icon for growth, technology and innovation. Their mission is to change the game and to make every single food product more sustainable.

Please Note:

Regulations prohibit sale of pest control products outside Canada. For more information about pest control product regulations within Canada, please refer to this summary.