Syngenta
Micora
SKU:
1108570
Micora® fungicide delivers outstanding protection and strong control against diseases caused by downy mildew fungi and Phytophthora spp.

Micora is a Carboxylic Acid Amide (CAA) fungicide, a member of FRAC Group 40. It is an excellent rotation partner with fungicides from other chemical classes to help prevent disease resistance.
Use
For control of diseases on turf. For control and suppression of diseases in outdoor and greenhouse ornamentals, and greenhouse vegetables (cucumber, peppers and tomatoes).
For Control Of:
For control or suppression of downy mildew or listed Phytophthora diseases (such as
Phytophthora ramorum) in greenhouse and outdoor ornamental crops, greenhouse tomatoes, bell peppers, lettuce, cucumbers and basil.
For a full list of crops and application directions, refer to the product label. Always read and follow label directions.
Active Ingredient

Class
Group  40  Fungicide
PCPA # 30759
Documentation
Share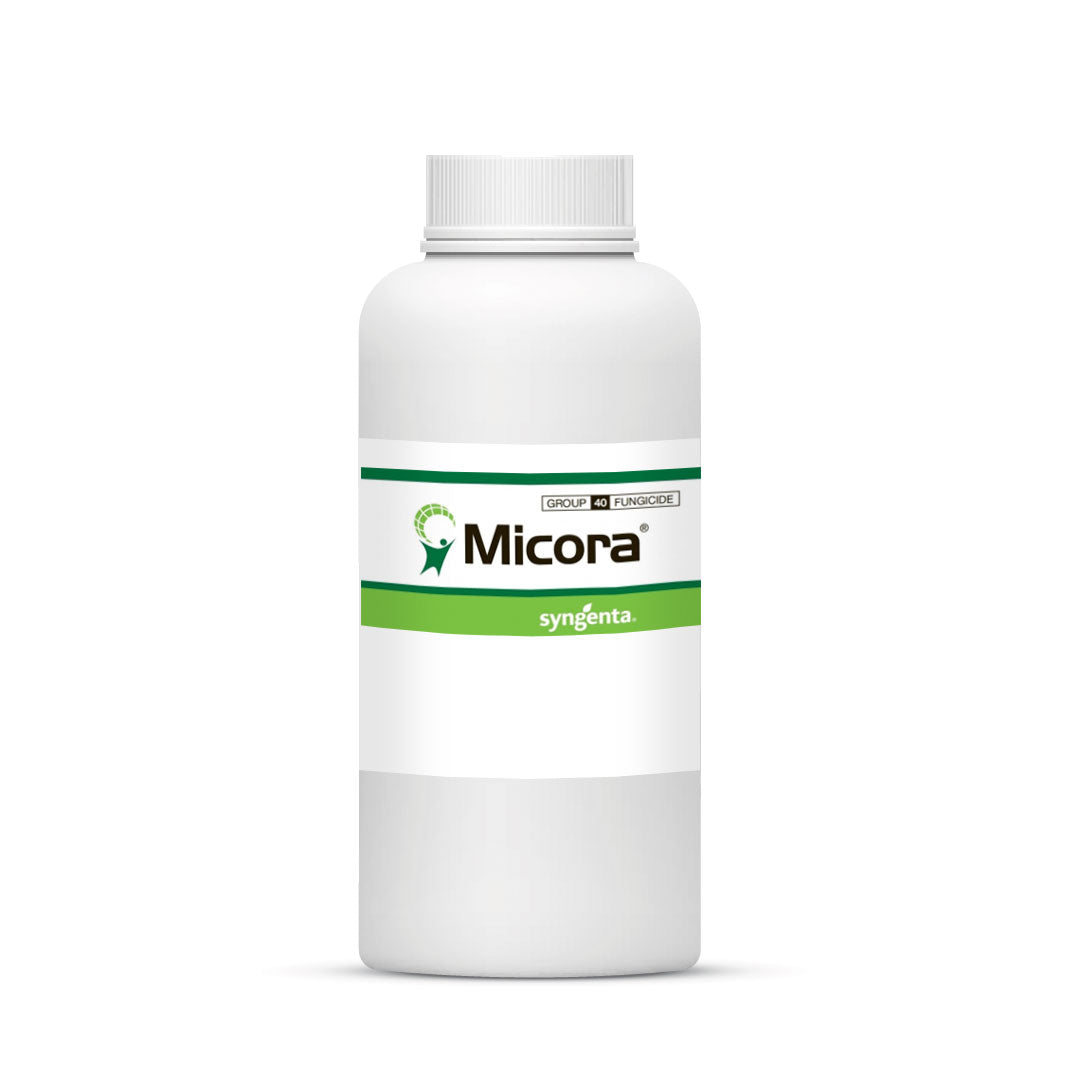 About Syngenta

Syngenta is a leading science-based agtech company. We help millions of farmers around the world to grow safe and nutritious food, while taking care of the planet.

Please Note:

Regulations prohibit sale of pest control products outside Canada. For more information about pest control product regulations within Canada, please refer to this summary.