Richardson Seed
Micro Clover
SKU:
TL02003165
Micro Clover is a hard-wearing perennial that competes well with weeds, providing drought tolerance and less watering to the average lawn. Micro Clover has short stems and very tiny leaves (one-third the size of ordinary white clover). 
Please note: To maintain the "micro" characteristics of Micro Clover, it's important to mow it on a regular basis. Left unmown, it will grow as typical white clover with increasing lead size and longer stems.
Seeding Rate
Micro Clover can be seeded over the Turf Type Tall Fescue at 0.5 pounds per 1,000 square feet, or on its own at 2 pounds per 1000 square feet.
Barcode
227 g: 7 77960 00023 3
Share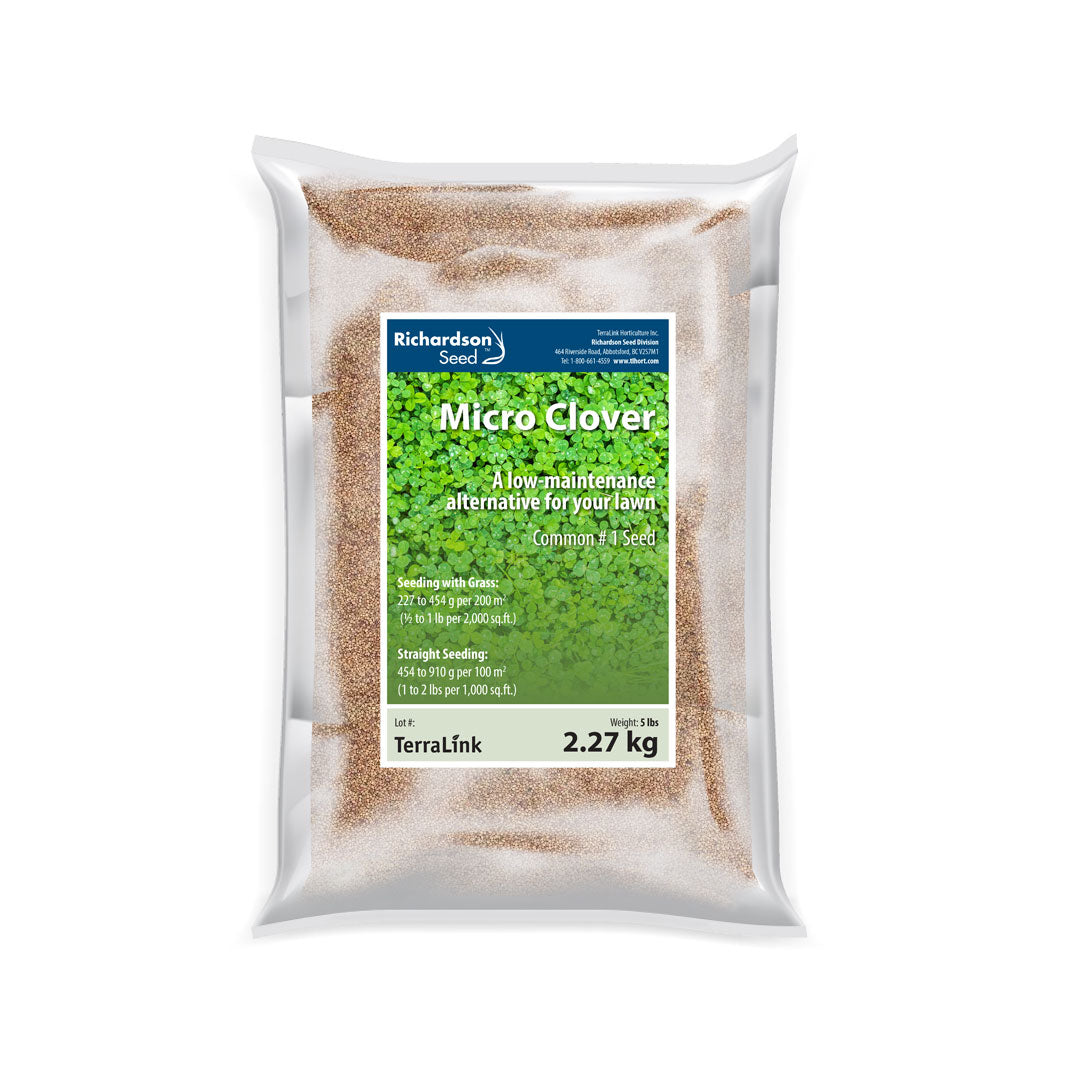 About Richardson Seed

Richardson Seed offers grass and legume seed mixes of the highest standard. From outstanding customer service to our comprehensive product line, we can help you find and implement solutions to your grass seed requirements. 

See the products

Not what you were looking for?

We take pride in being able to offer a vast array of products and services for professional growers. If you can't find what you need, please don't hesitate to ask us. We may be able to help.

Ask us