Munger
Munger Horticultural Vinegar Plus
SKU:
1108780
Munger Horticultural Vinegar Plus is a liquid herbicide for non-selective vegetation control in and around the garden, established trees and shrubs, sidewalks, driveways, and patio.
It is specifically designed as a post-emergent, foliar active, vegetation management product that is non-selective to green foliage and non-residual in soil.
Areas of use: sidewalks, driveways and patios; railroad rights-of-way, power stations, and industrial sites; around farm buildings, storage areas, tank farms, in and around greenhouses, plant nurseries and golf courses; and in fence rows and vacant lots.
Retreatment is required for complete control of established perennial weeds.
Use
Annual Weeds Controlled: Ragweed spp., Chickweed, Lamb's-quarters, Black Medic.
Perennial Weed Suppressed: Dandelion, Plantain spp. Clover spp., Wild Carrot, Toadflax, Quack Grass, Tufted Vetch, Hawkweed spp., Curled Dock.
For a full list of crops and application directions, refer to the product label. Always read and follow label directions.
Active Ingredient

Documentation
Tech Sheet   |   Label   |   SDS
Share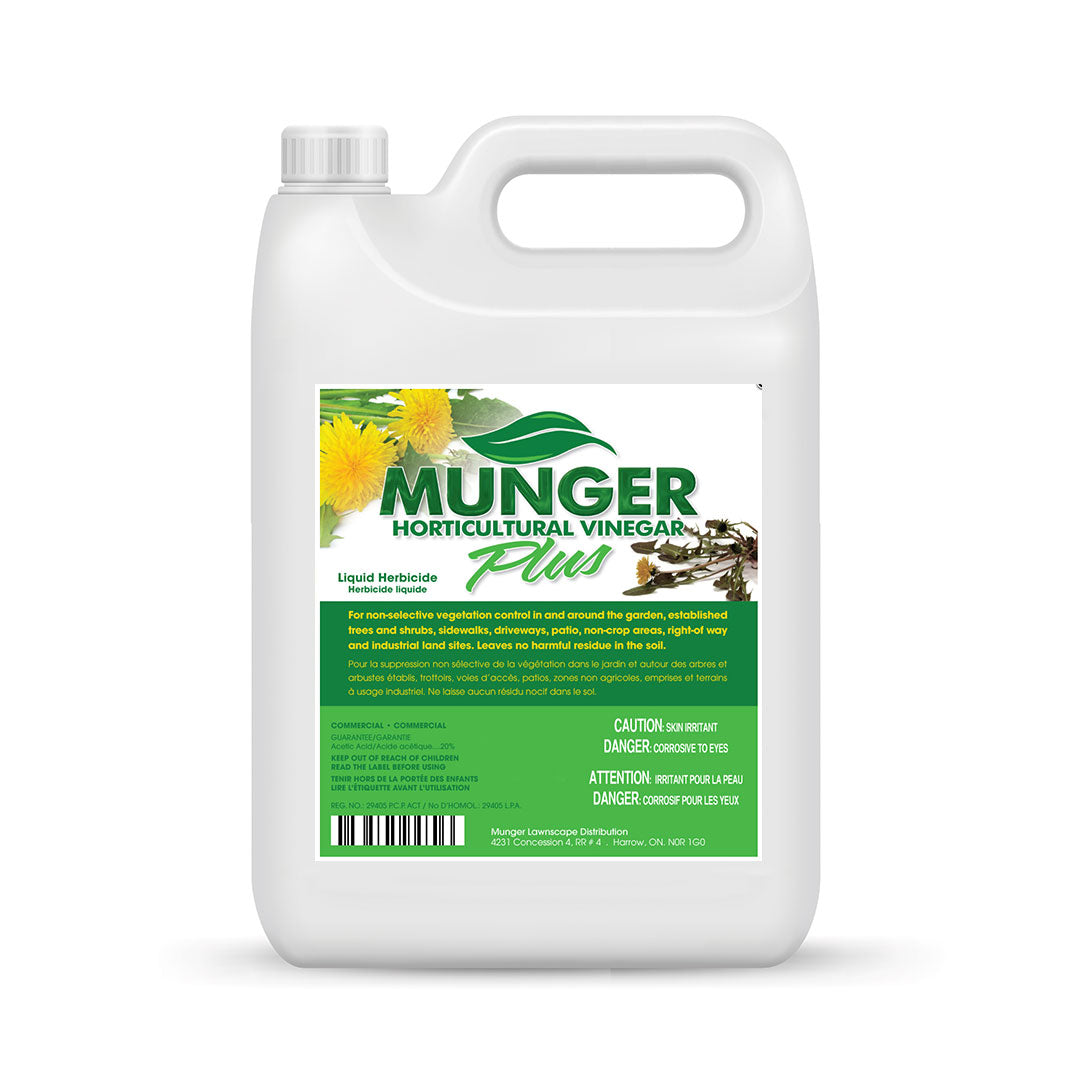 About Munger

Everyone on the Munger team understands that the key to success goes far beyond having a green thumb.

Please Note:

Regulations prohibit sale of pest control products outside Canada. For more information about pest control product regulations within Canada, please refer to this summary.