BioFert
Organic Fall 0-6-8
SKU:
BF7603103
BioFert Organic Fall 0-6-8 is a granular fertilizer applied in fall at the end of season to prepare crops for winter and protect them from frost damage.
Suitable for use in organic farming according to the Canadian Organic Standard - Inspected by EcoCert Canada.

Share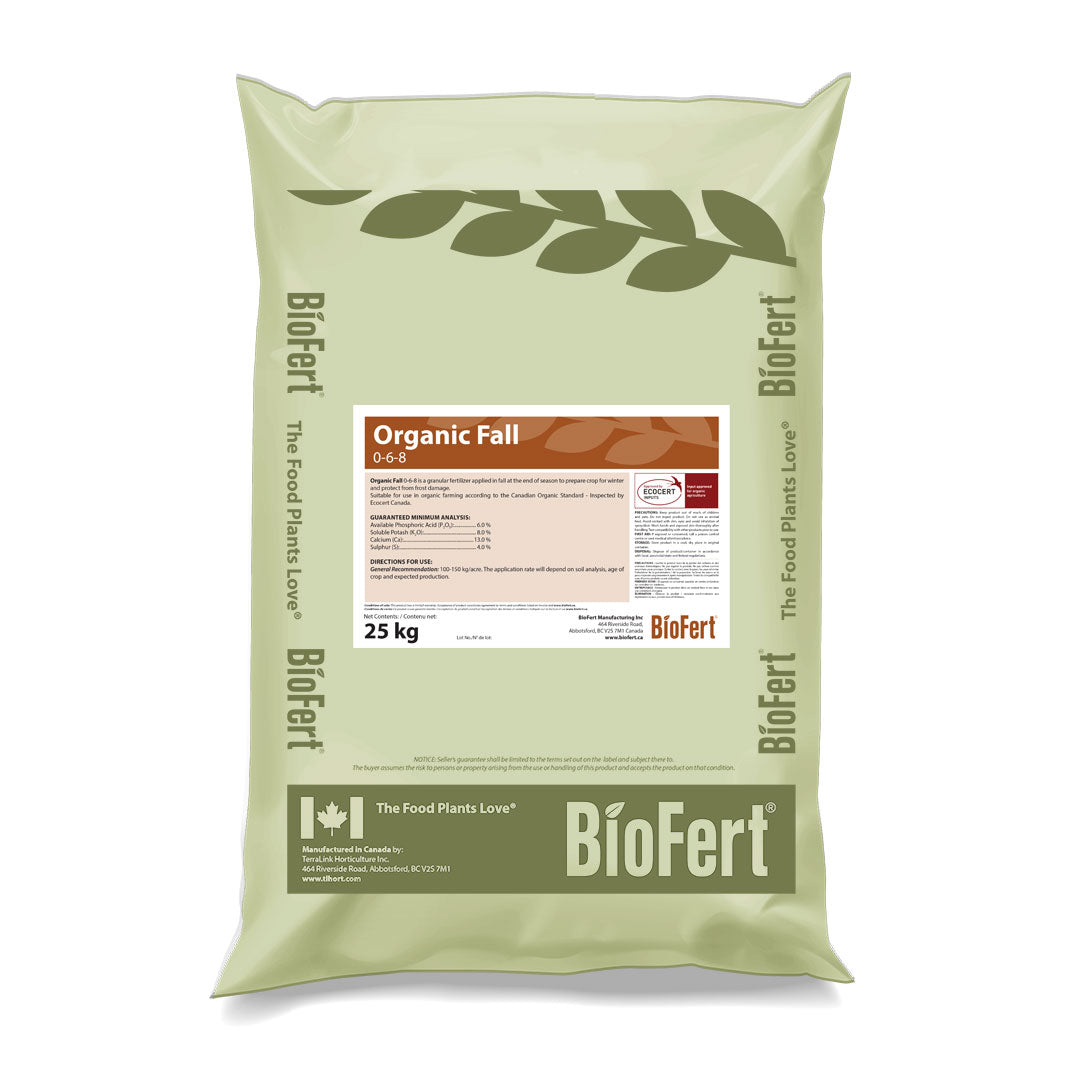 About BioFert

BioFert is TerraLink's organic brand. BioFert products are manufactured locally in TerraLink's organically certified manufacturing plant. If you are an organic grower, or if you are looking to add more natural products to your growing routine, look no further than BioFert.

Ingredient Highlight

Applying a calcium rich fertilizer in fall leads to greater root mass and faster, better growth in spring. It also helps promote plant uniformity, a key factor among row crop and forage growers.