Purespray
PureSpray FX
SKU:
1205007
A highly pure horticultural spray oil used for the suppression of mites and powdery mildew, and deterring feeding by aphids. For use on industrial hemp grown for cannabinoid extraction and cannabis, which are produced in enclosed growing structures and field-grown.
Originally launched in 2019, PURESPRAY™ FX is widely used in indoor cannabis operations. With this new label expansion, PURESPRAY™ FX reinforces itself as a proven tool for cannabis and hemp growers, adaptable to changing cultivation practices.
Use
Suppression of powdery mildew and mites; Deter feeding by aphids.
PURESPRAY™ FX Label Expansion for Hemp and Field Grown Cannabis (29 June 2022)
The PMRA recently approved a PURESPRAY™ FX label expansion to include cannabis produced commercially indoors and field grown, as well as industrial hemp grown for cannabinoid extraction (indoors and field-grown). The PMRA approved the label expansion in October and an updated label is available on the PMRA website.
For a full list of crops and application directions, refer to the product label. Always read and follow label directions.
Active Ingredient
Class
PCPA # 33347
Documentation
Share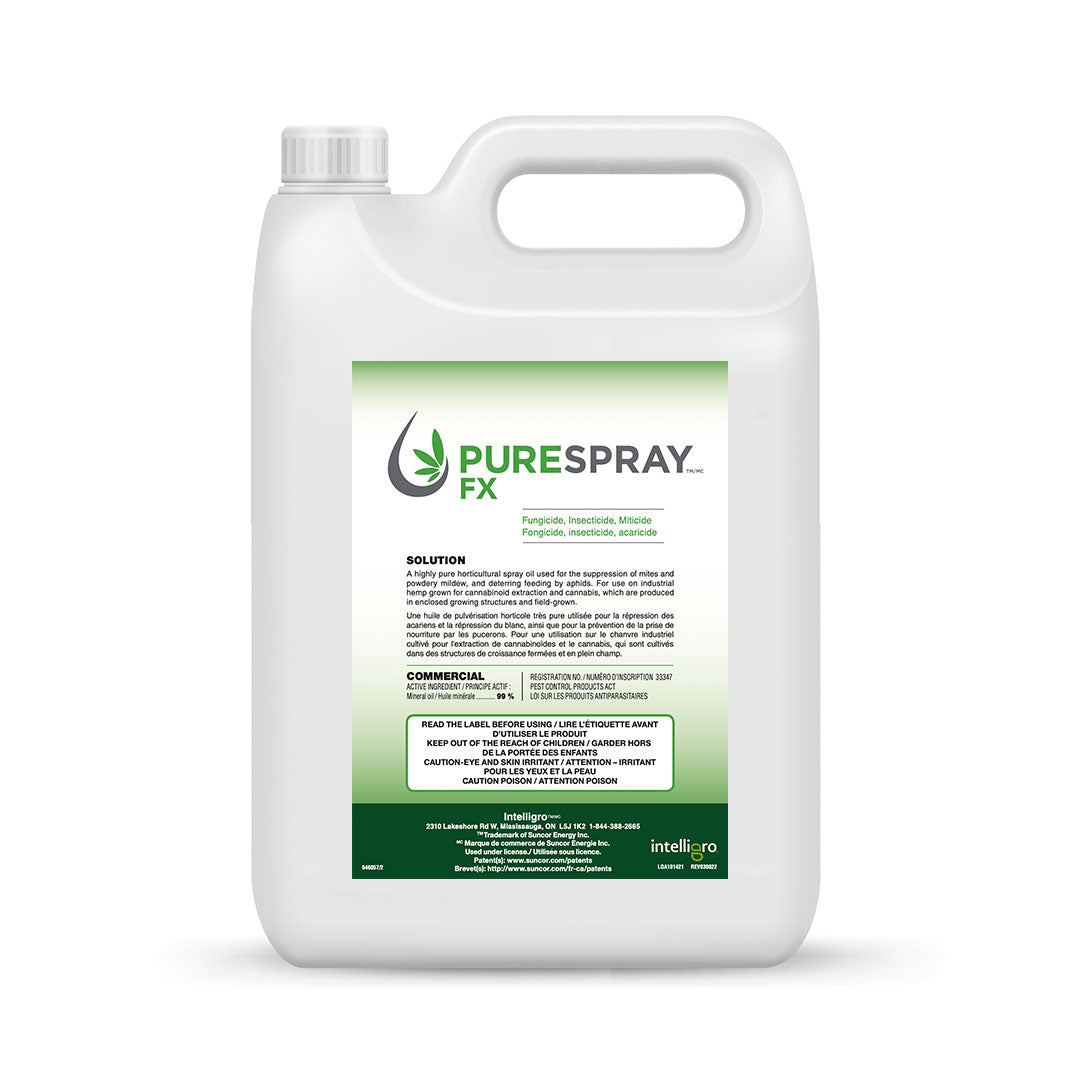 About Purespray

When it comes to protecting your high-value crops, you need a solution you can trust. Our stringent quality procedures are maintained through control of formulation, blending and supply through specially selected formulating ingredients, severe processing and tight specifications.

Please Note:

Regulations prohibit sale of pest control products outside Canada. For more information about pest control product regulations within Canada, please refer to this summary.