Marrone
Regalia Maxx
SKU:
1201015
Regalia Maxx works from the inside out, by triggering treated plants' natural defense mechanisms to produce disease-fighting biochemicals, while simultaneously enhancing plant health, crop yield and crop quality. Regalia Maxx is an organic fungicide that is exempt from residue tolerances (MRLs = maximum residue levels). It is approved for suppression of Powdery mildew and Gray mold (Botrytis) for indoor commercial medicinal plant growers in Canada.

Use
Common crops: Blueberries, cranberries, cucurbits, fruiting vegetables, grapes, leafy greens, onions, pome fruit, potatoes, stone fruit, strawberries, tree nut crops etc.
For the control of: Alternaria fruit rot, anthracnose, black spot, botrytis, crown rot, powdery mildew, pythian, phytophthora, rhizoctonia, verticillium wilt.
For a full list of crops and application directions, refer to the product label. Always read and follow label directions.
Active Ingredient

Class
Group  P5  Fungicide
PCPA # 30199
Documentation

Share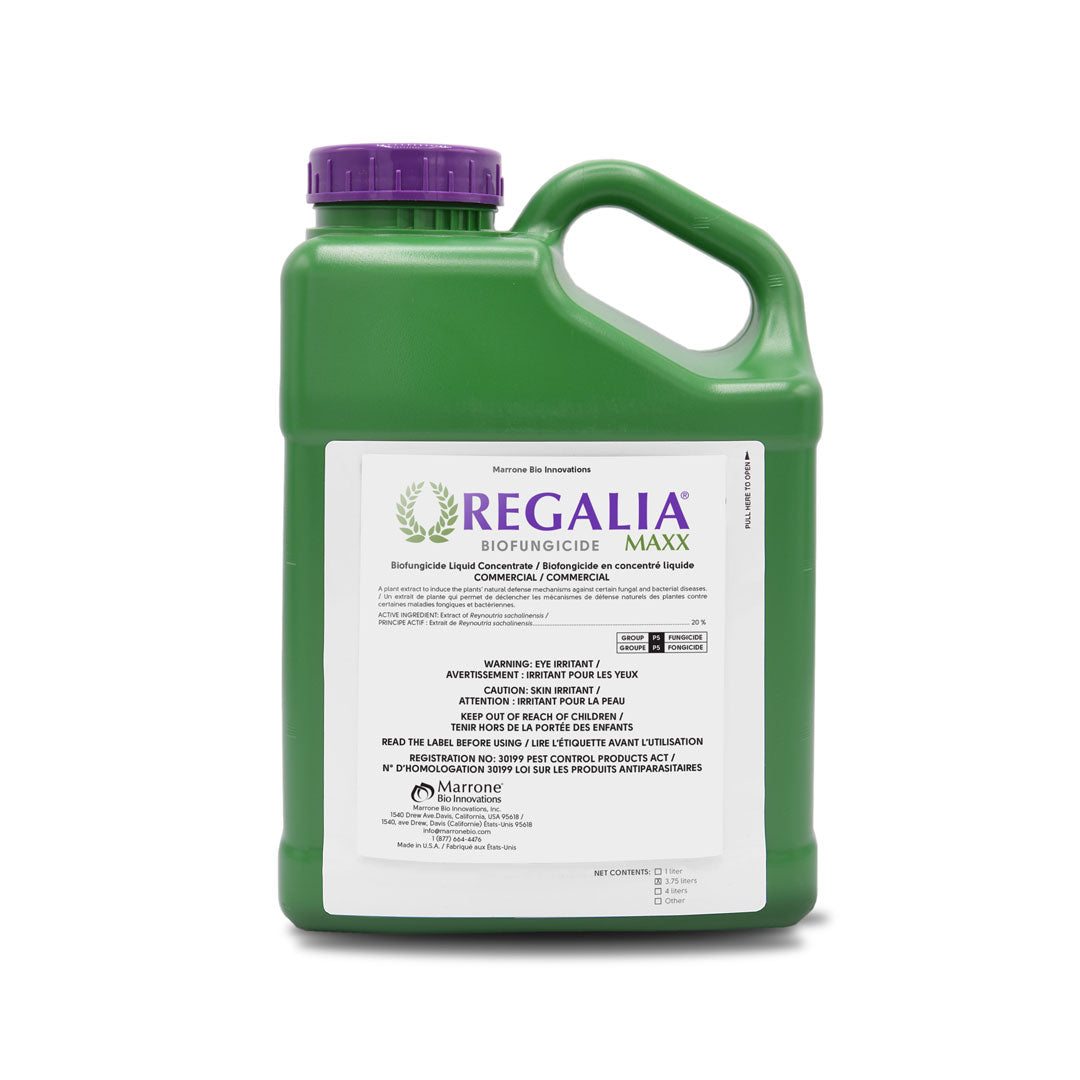 About Marrone

As experts at discovering, developing, and commercializing naturally derived technologies, Marrone Bioinnovations has created an industry-leading platform of pest management and plant health products that are used in agricultural, turf and ornamental, and water treatment applications.

Please Note:

Regulations prohibit sale of pest control products outside Canada. For more information about pest control product regulations within Canada, please refer to this summary.