Bayer
Scala SC Greenhouse
SKU:
1211462
Scala SC Greenhouse fungicide is registered for a 7-day control of grey mould (Botrytis cinerea spp). If Botrytis is in the area, it is recommended to use Scala Greenhouse Fungicide as a preventative spray. Consistent preventative sprays for Botrytis can make a significant difference in preventing plant loss. Other practices to reduce Botrytis include clean removal of suckers and leaves, regular fungicide sprays, and environmental control.
Use
For the control of Botrytis grey mould in greenhouse tomatoes and greenhouse cucumbers. Best suited for use in a preventative treatment program.
For a full list of crops and application directions, refer to the product label. Always read and follow label directions.
Active Ingredient
Class
Group  9  Fungicide
PCPA # 29975
Documentation



Share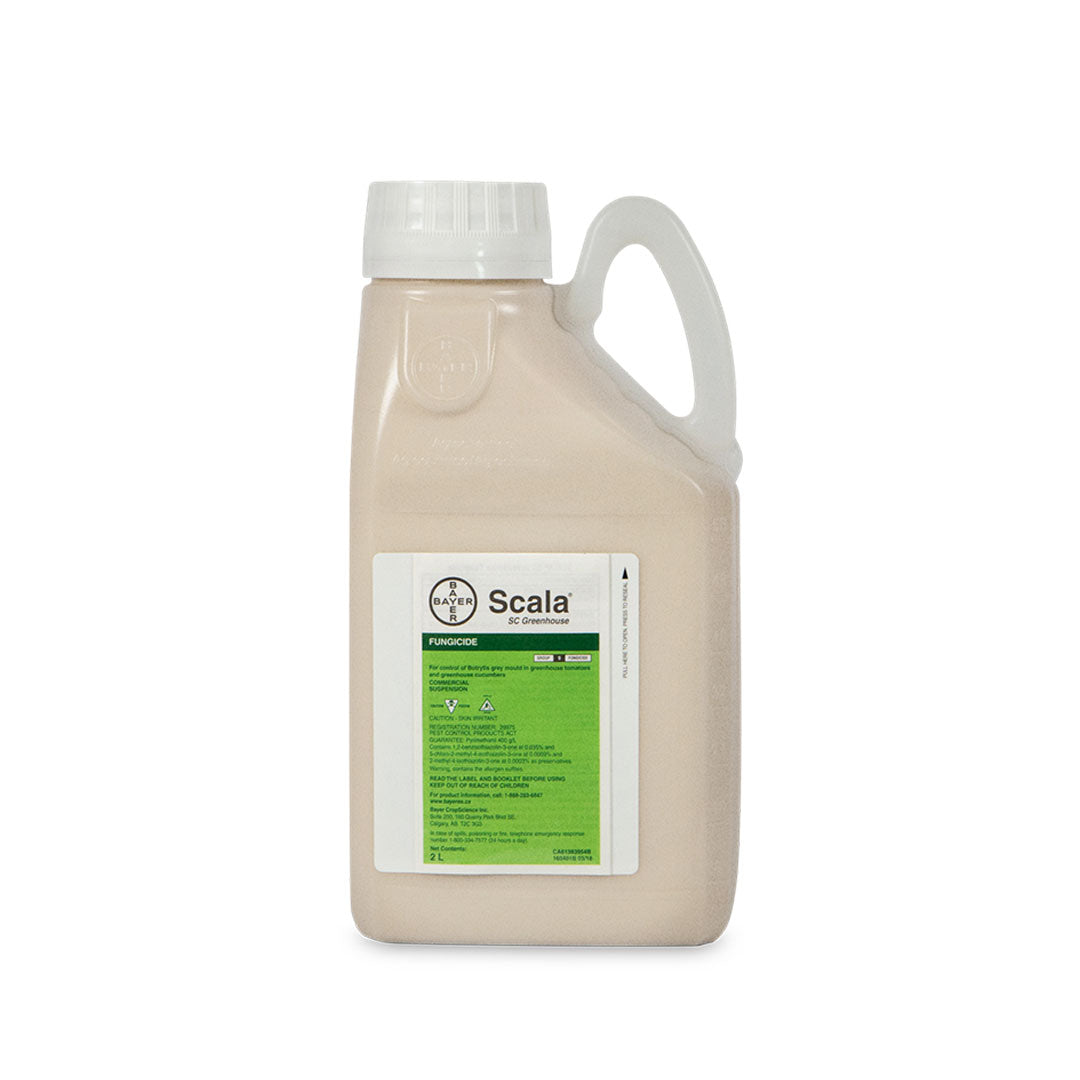 About Bayer

At Bayer, we're harnessing the spirit of innovation to shape what's possible for farmers, consumers, and the planet. Using the creative spark that comes from human ingenuity, we seek to deliver world-class innovation, set new standards in sustainability, and drive digital transformation.

Please Note:

Regulations prohibit sale of pest control products outside Canada. For more information about pest control product regulations within Canada, please refer to this summary.