BioFert
Humik
SKU:
BF1890966
Humik is an organic liquid product with 12% potassium humate that promotes rooting for maximum nutrient uptake. It helps in chelation of nutrients in rhizosphere when used in drip/drench applications. 

Suitable for use in organic farming according to the Canadian Organic Standard - Inspected by EcoCert Canada.

Share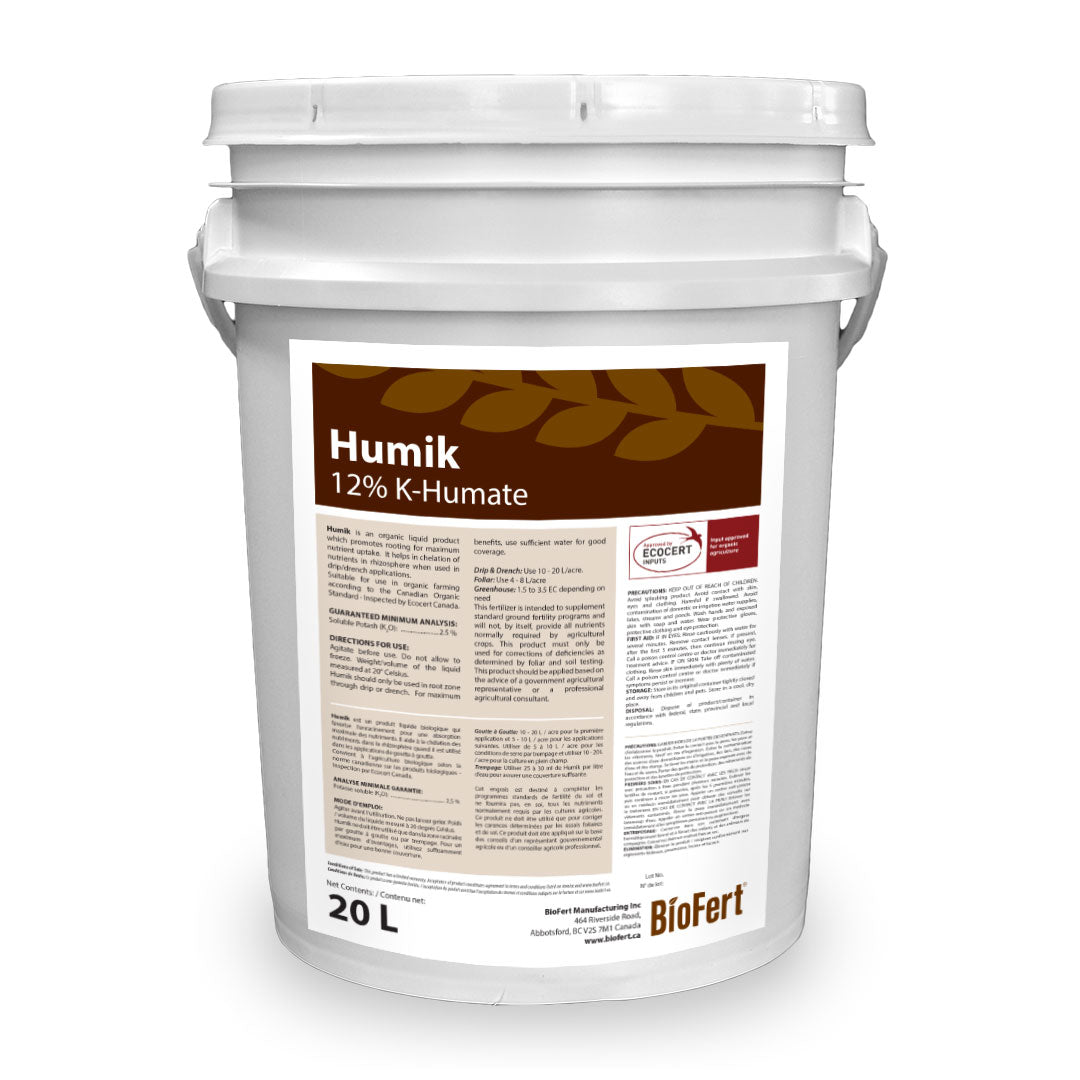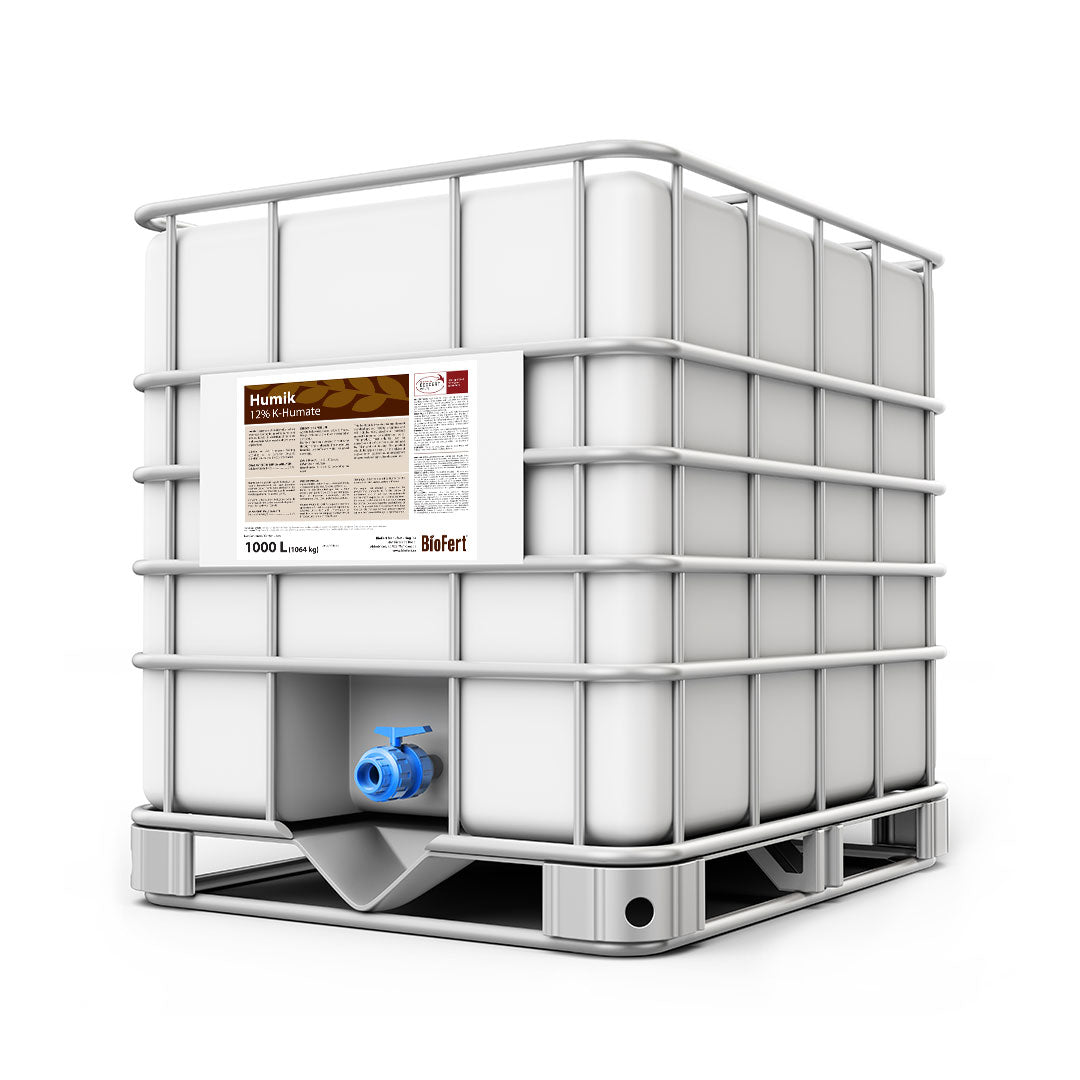 About BioFert

BioFert is TerraLink's organic brand. BioFert products are manufactured locally in TerraLink's organically certified manufacturing plant. If you are an organic grower, or if you are looking to add more natural products to your growing routine, look no further than BioFert.

Ingredient Highlight

Humic acids chemically change the fixation properties of the soil, with benefits such as: Neutralizes both acid and alkaline soils; regulates the pH-value of soils. Improves and optimizes the uptake of nutrients and water by plants. Increases buffering properties of soil.