Terms & Conditions
By visiting www.tlhort.com, you agree to accept all of the following terms, conditions and notices. Please read them carefully. TerraLink reserves the right to change these terms, conditions and notices from time to time.
Sales Taxes
All applicable sales taxes will be charged.
Prices
This website does not contain prices. All orders sent to tlhort.com will be invoiced according to our prevailing prices at that time. If you would like a price quote,
please email us
. Separate charges for shipping will apply.
Terms
Unless otherwise specified, payment is required prior to shipment of order. When credit has been established, accounts are due net 27th of month following date of invoice. A monthly service charge will be invoiced to all overdue accounts. The monthly charge, is subject to change without notice and will be indicated on our invoice at the time of billing.
Order Acceptance Policy
Your receipt of an electronic or other form of order confirmation does not signify our acceptance of your order, nor does it constitute confirmation of our offer to sell. Seller reserves the right at any time after receipt of your order to accept or decline your order for any reason. Seller reserves the right at any time after receipt of your order, without prior notice, to supply less than the quantity you ordered of any item. We may require additional verifications or information before accepting any order.
Product Use
All products sold by Terralink shall be used in accordance with the instructions on the actual physical product. Terralink will not be responsible for uses that do not conform to the product's intended use or use that does not follow the instructions provided on the product. Terralink Horticulture reserve the right to refuse to sell to anyone whom they feel may use the product in an unapproved or non-standard way. Terralink may revise or discontinue products at any time without prior notice.
Legal Jurisdiction
Terralink Horticulture Inc. have attempted to make product descriptions, labels, Material Safety Data Sheets and other content on this website as accurate as possible. Terralink provides this information only as a service. This service and this information do not replace official documents of manufacturers, and in particular the hard-copy labels on products registered under the Pest Control Products Act. Terralink does not provide any guarantee or assurance that the information obtained through this service is accurate, complete, current or error-free, and is therefore not liable for any loss resulting, directly or indirectly, from reliance upon this service. Sole and exclusive maximum liability to Terralink Horticulture arising from any product sold by the company shall be the price of the product ordered.
DISCLAIMER AND LIMITATION OF LIABILITY
THE USER EXPRESSLY AGREES THAT HIS/HER USE OF THE WEB SITE IS AT HIS/HER SOLE RISK. THE WEB SITE AND THE INFORMATION, PRODUCTS, SERVICES, OR MATERIALS ARE PROVIDED ON AN 'AS IS' AND 'AS AVAILABLE' BASIS.
TERRALINK HORTICULTURE MAKES NO REPRESENTATIONS OR WARRANTIES, EITHER EXPRESS OR IMPLIED, OF ANY KIND WITH RESPECT TO THE COMPLETENESS, TIMELINESS OR ACCURACY OF THE WEB SITE OR ITS OPERATION, CONTENTS, INFORMATION OR MATERIALS.
IN NO EVENT SHALL TERRALINK HORTICULTURE BE LIABLE FOR THE USE OR MISUSE OF ANY INFORMATION PROVIDED ON THE WEB SITE. TERRALINK HORTICULTURE DISCLAIMS ALL WARRANTIES, EXPRESS OR IMPLIED OF ANY KIND WITH RESPECT TO PRODUCTS SOLD ON THIS SITE, INCLUDING BUT NOT LIMITED TO WARRANTIES OR CONDITIONS OF MERCHANTABILITY, FITNESS FOR A PARTICULAR PURPOSE OR NON-INFRINGEMENT OF INTELLECTUAL PROPERTY OR OTHER VIOLATION OF RIGHTS.
INCLUDING THE EXPECTATION OF PRIVACY, TERRALINK HORTICULTURE MAKES NO WARRANTY THAT ACCESS TO THE WEB SITE WILL BE UNINTERRUPTED, TIMELY, SECURE, OR ERROR FREE. AS A SERVICE TO USERS OF THE WEB SITE, THE WEB SITE INCLUDES LINKS TO OTHER WEB SITES OVER WHICH TERRALINK HORTICULTURE HAS NO CONTROL. TERRALINK HORTICULTURE DOES NOT ASSUME ANY RESPONSIBILITY OR LIABILITY AND MAKES NO ENDORSEMENT OR REPRESENTATION OF ANY KIND REGARDING THE PRODUCTS, SERVICES, CONTENT OR APPROPRIATENESS OF CONTENT AVAILABLE AT SUCH WEB SITES, AND THE USER HEREBY IRREVOCABLY WAIVES ANY CLAIM AGAINST TERRALINK HORTICULTURE WITH RESPECT TO HIS/HER USE OF SUCH WEB SITES. USE OF ANY SUCH LINKED WEB SITE IS AT THE USER'S OWN RISK.
EXCEPT AS SPECIFICALLY STATED ON THE WEB SITE, NEITHER TERRALINK HORTICULTURE, ITS DIRECTORS, OFFICERS, EMPLOYEES AND REPRESENTATIVES WILL BE LIABLE FOR SPECIAL, INDIRECT, CONSEQUENTIAL OR PUNITIVE DAMAGES ARISING OUT OF OR IN CONNECTION WITH THE USE OR INABILITY TO USE THE WEB SITE, OR ANY HYPERLINKED WEB SITE. THIS IS A COMPREHENSIVE LIMITATION OF LIABILITY THAT APPLIES TO ALL DAMAGES OF ANY KIND, INCLUDING WITHOUT LIMITATION SPECIAL, DIRECT, INDIRECT OR CONSEQUENTIAL DAMAGES, LOSS OF DATA, INCOME OR PROFIT, LOSS OF OR DAMAGE TO PROPERTY AND CLAIMS OF THEIR PARTIES, EVEN IF TERRALINK HORTICULTURE HAS BEEN ADVISED OF THE POSSIBILITY OF SUCH DAMAGES.
IF THE USER IS DISSATISFIED WITH ANY PORTION OF THE WEB SITE OR WITH ANY OF THESE TERMS AND CONDITIONS, THE USER'S SOLE AND EXCLUSIVE REMEDY IS TO DISCONTINUE THE USE OF THE WEB SITE. ALL PURCHASERS OF GOODS AND SERVICES SHALL BE IN ACCORDANCE WITH TERRALINK HORTICULTURE AND TLHORT.COM TERMS OF SALE, WHICH TERMS ARE INCORPORATED HEREIN BY REFERENCE.
Indemnity
The user agrees to defend, indemnify and hold Terralink Horticulture directors, officers, employees, and representatives harmless from any and all liabilities, costs and expenses, including reasonable legal fees, related to any violation of the terms and conditions of this Legal Statement by the user, or in connection with the use of the Web Site or the placement or transmission of any information or other materials, including, without limitation, any User Content, on this Web Site by the user.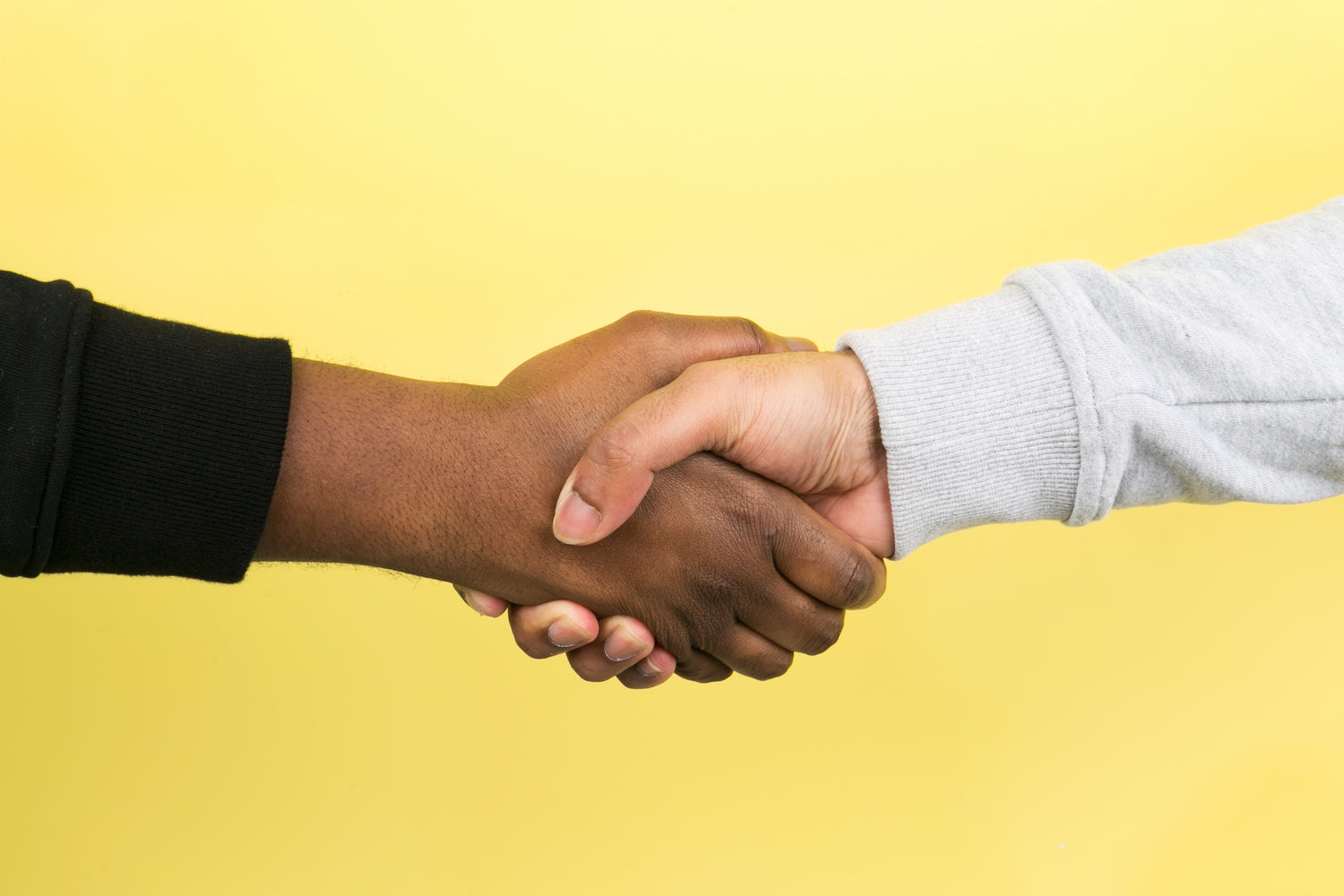 Being a TerraLink Customer has its perks!
In addition to our vast range of agricultural products, TerraLink also offers amazing and friendly service a 4 different locations in Western Canada. If you become a customer, you are part of the big TerraLink community, and if you sign up for our mailing list, we can inform you about upcoming events, special offers or rebates, new pests, and so much more.