Bayer
Velum Prime
SKU:
1209960
Apply Velum® Prime nematicide in furrow at planting to help increase your yield potential. Its unique mode of action for nematode control also offers secondary fungicidal properties that control powdery mildew and suppresses early blight and black dot in potatoes and a broad range of horticultural crops.
Use
For use on 
Brassica head and leafy vegetables
fruiting vegetables
cucurbit vegetables
Pome fruits
Potatoes
Stone fruits
Strawberry
Ginseng
Garlic
For the control or suppression of powdery mildew.
For a full list of crops and application directions, refer to the product label. Always read and follow label directions.
Active Ingredient
Fluopyram
Group
Group  7  Fungicide
PCPA # 32108
Documentation

Share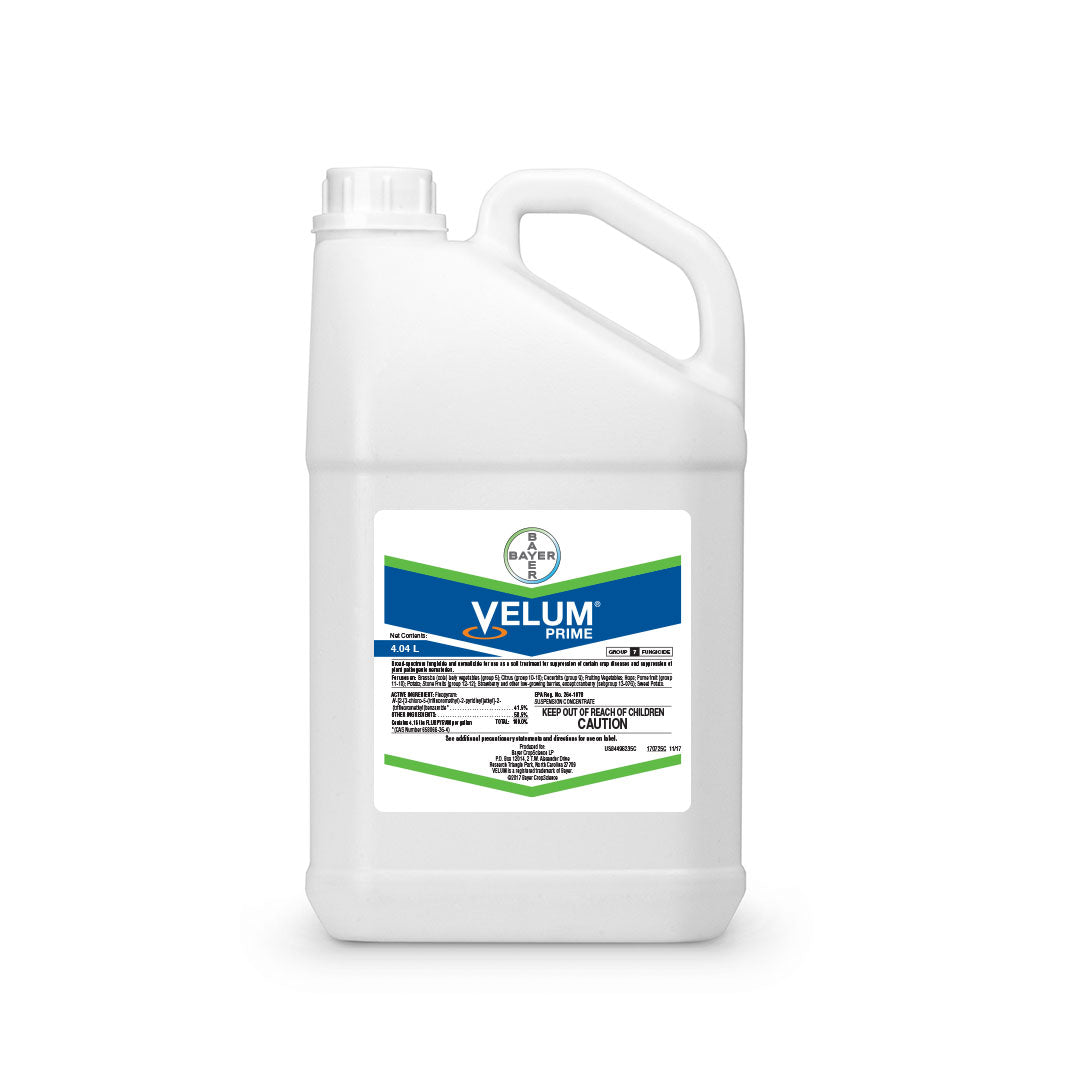 About Bayer

At Bayer, we're harnessing the spirit of innovation to shape what's possible for farmers, consumers, and the planet. Using the creative spark that comes from human ingenuity, we seek to deliver world-class innovation, set new standards in sustainability, and drive digital transformation.

Please Note:

Regulations prohibit sale of pest control products outside Canada. For more information about pest control product regulations within Canada, please refer to this summary.