RichGROW
0-0-6 Sodium Buster
SKU:
TL03061910
The RichGROW 0-0-6 Sodium Buster Greens Grade, a premium-grade micro-sized (90 SGN) fertilizer, is meticulously designed for closely mowed turf grass, specifically golf course greens and tees. Engineered with a fine particle size, it ensures uniform nutrient dispersion.
Enriched with calcium, magnesium, and potassium sources, this formula fortifies essential nutrients crucial for cell structure and chlorophyll production. Moreover, when applied, these nutrients effectively displace excess sodium (Na) that accumulates in soils due to irrigation water. The higher atomic weights of calcium, magnesium, and potassium allow them to replace sodium on the cation exchange sites (CEC) in the soil.
For optimal results, this product can be used alongside soil penetrants, aiding in the movement of unwanted sodium through the soil profile. Ideal for maintaining soil health and promoting turf vitality on golf course greens and tees.
Share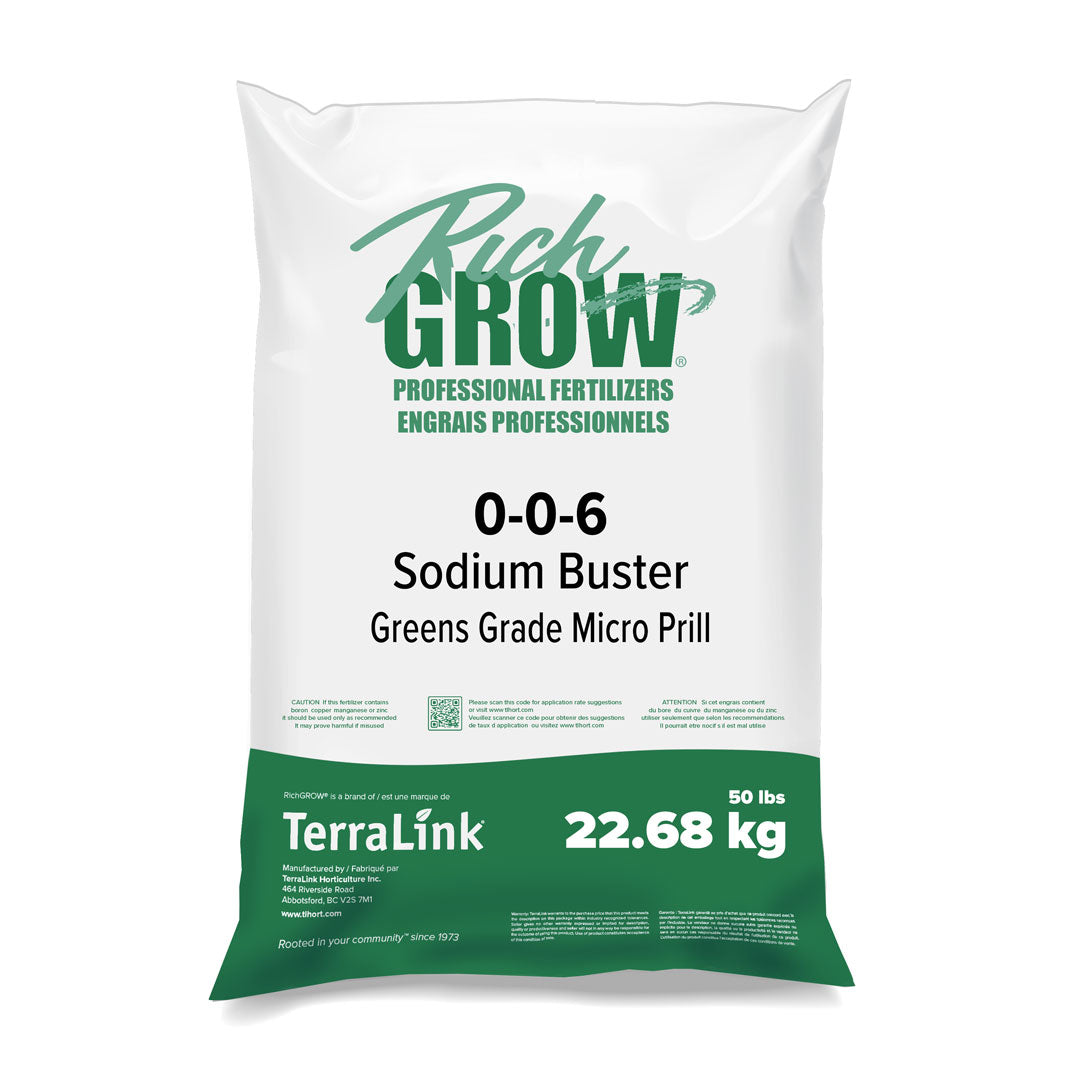 About RichGROW

RichGROW is a TerraLink brand for professional growers. The highly specialized blends sold under the RichGROW brand have been designed for the most demanding applications and are a favourite of professional growers in turf and greenhouse applications.

Not what you were looking for?

We take pride in being able to offer a vast array of products and services for professional growers. If you can't find what you need, please don't hesitate to ask us. We may be able to help.

Ask us