Elanco
Agita Fly Bait
SKU:
TL01000700
Agita® is the first choice for house fly and darkling beetle control. Reducing pests reduces the impact on animal well-being and performance potential. Agita® is an insecticide with a unique active ingredient that delivers a quick kill and long-lasting residual.
Agita delivers:
A lethal combination of thiamethoxam and tricosene
A combination of contact and stomach modes of action
Dual attractants for male and female house flies
Use
May be used in agricultural buildings (e.g. barns, poultry houses, etc.) in areas where house flies congregate such as windowsills and near animal pens, provided the bait is kept out of reach of animals. Do not use on walkways used by animals.
For a full list of crops and application directions, refer to the product label. Always read and follow label directions.
Active Ingredient
Thiamethoxam, z-9-tricosene
Class
Group  4  Insecticide

PCPA # 28297
Documentation

Share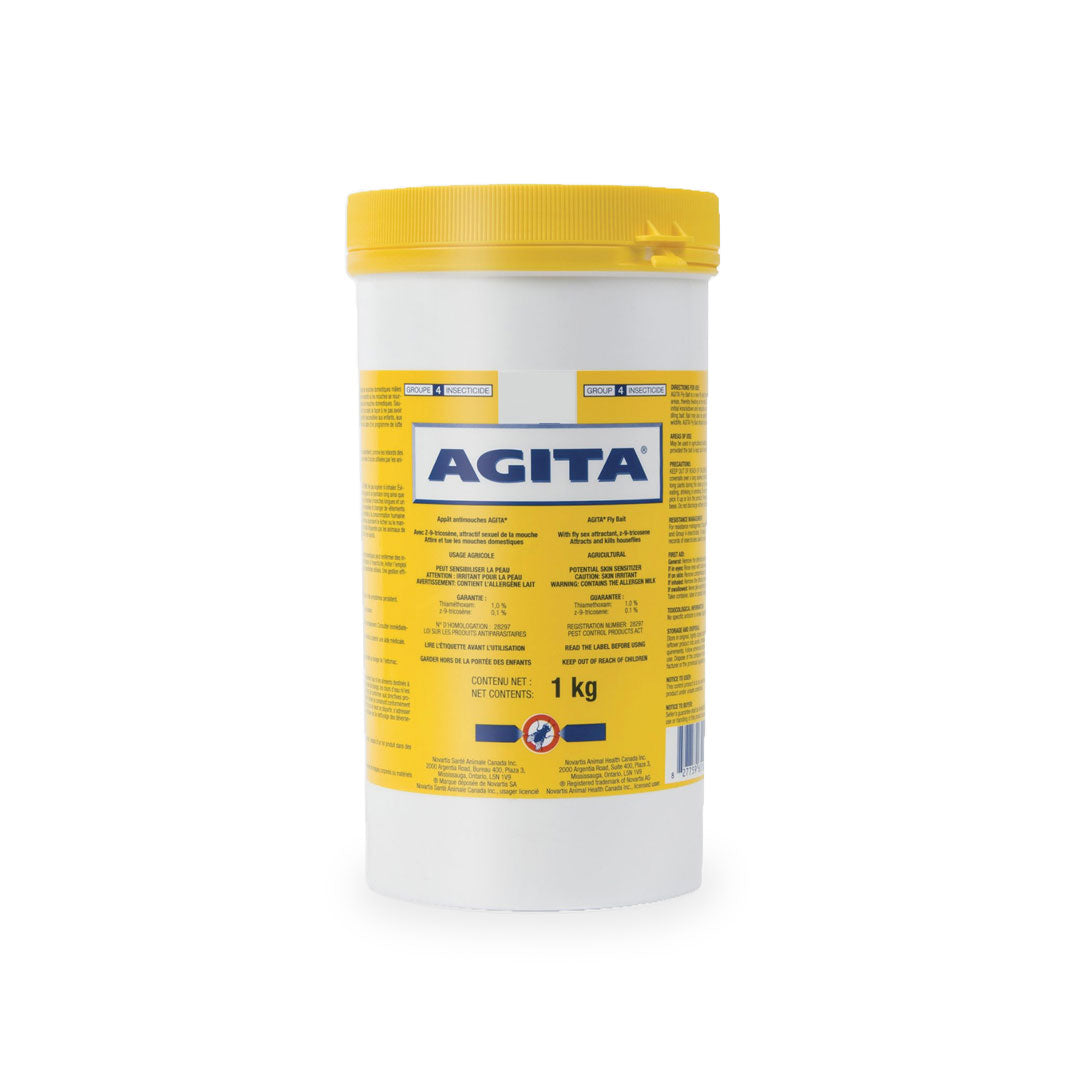 About Elanco

Elanco is a global leader in animal health dedicated to innovating and delivering products and services to prevent and treat disease in farm animals and pets, creating value for farmers, pet owners, veterinarians, stakeholders, and society as a whole.

Please Note:

Regulations prohibit sale of pest control products outside Canada. For more information about pest control product regulations within Canada, please refer to this summary.