Norac Concepts
Agral 90
SKU:
TL01000830
Agral 90 is a versatile, non-ionic surfactant that improves uptake of a wide spectrum of herbicides, insecticides and fungicides. Proven performance and reliability have made Agral 90 the preferred choice of growers. Agral 90 has more tank mix registrations than any other surfactant.
Active Ingredient
Nonylyphenoxy Polyethyoxy Ethanol 
Class
PCPA # 24725
Documentation
Label   |   SDS   |   Info Sheet


Share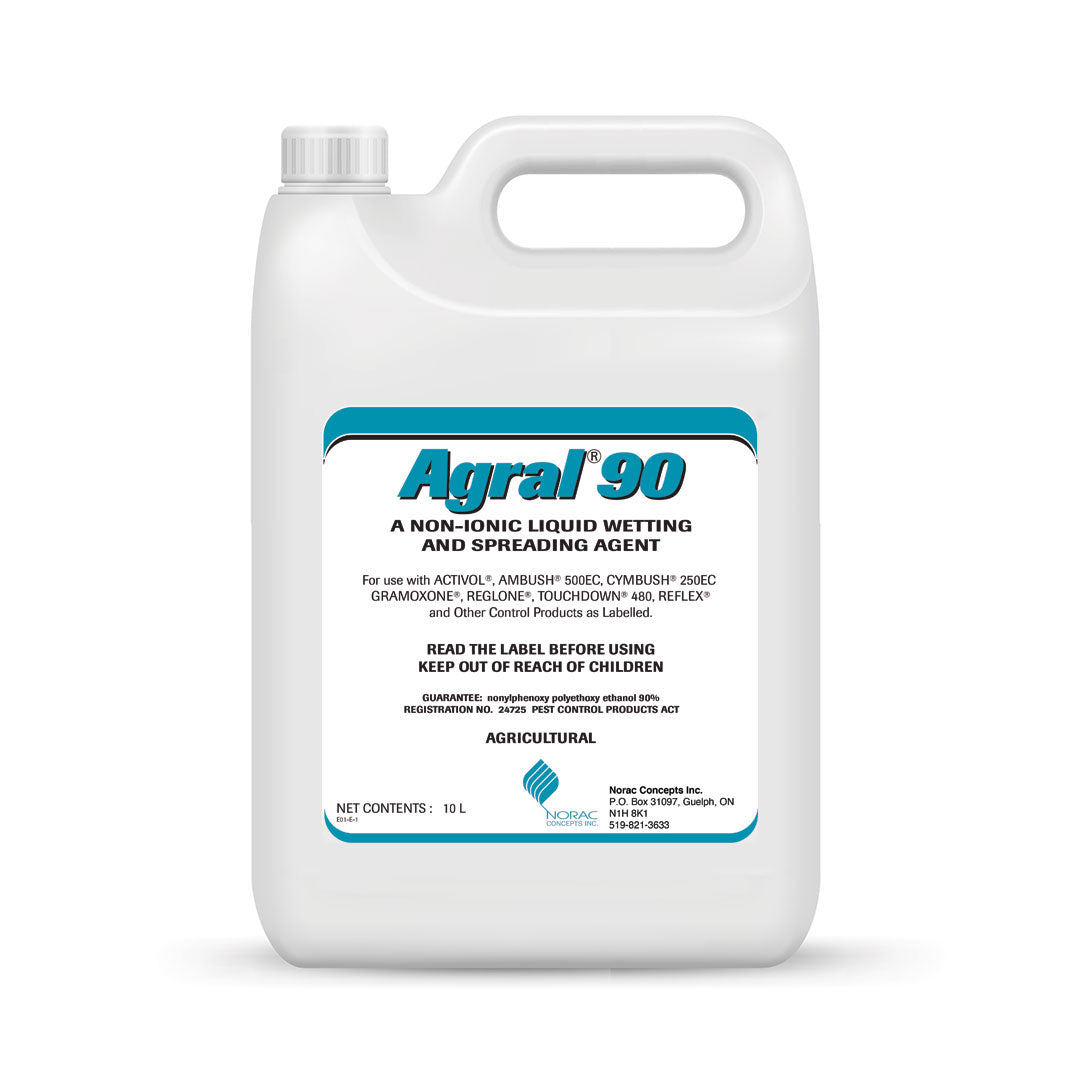 About Norac Concepts

Norac Concepts Inc. manufactures and supplies a range of crop protection products to the Canadian agricultural market. Most of our products are made in Canada to meet the needs of Canadian growers.

Please Note:

Regulations prohibit sale of pest control products outside Canada. For more information about pest control product regulations within Canada, please refer to this summary.