Syngenta
Agri-Mek SC
SKU:
TL01000845
Agri-Mek® SC provides growers with powerful, fast acting protection against a range of damaging mites and insects. Agri-Mek SC contains the Group 6 insecticide abamectin, and provides a modern, water-based formulation that is absorbed within the plant leaf to provide extended residual control and protection. Agri-Mek SC also offers the convenience of flexible timing and application methods when pests pose a threat.
Use
For use on:
Apple
Pear
Caneberry Sub-Group of 13-07A
Strawberry
Celery
Potato
Grapes
Bulb Onion Sub-Group of 3-07-A
Refer to the label for a complete list of crops.
For management of:
Spotted Tentiform Leafminer
European red mite
Pear rust mite
Pear Psylla
Yellow mite
Two-spotted spider mite
Cyclamen mite
McDaniel spider mite
Pea Leafminer
Potato psyllid
Spider mite
Onion Thrips
For a full list of crops and application directions, refer to the product label. Always read and follow label directions.
Active Ingredient
Abamectin
Class
Group  6  Insecticide
PCPA # 31607
Documentation

Label    |    SDS    |   Tech Sheet

Share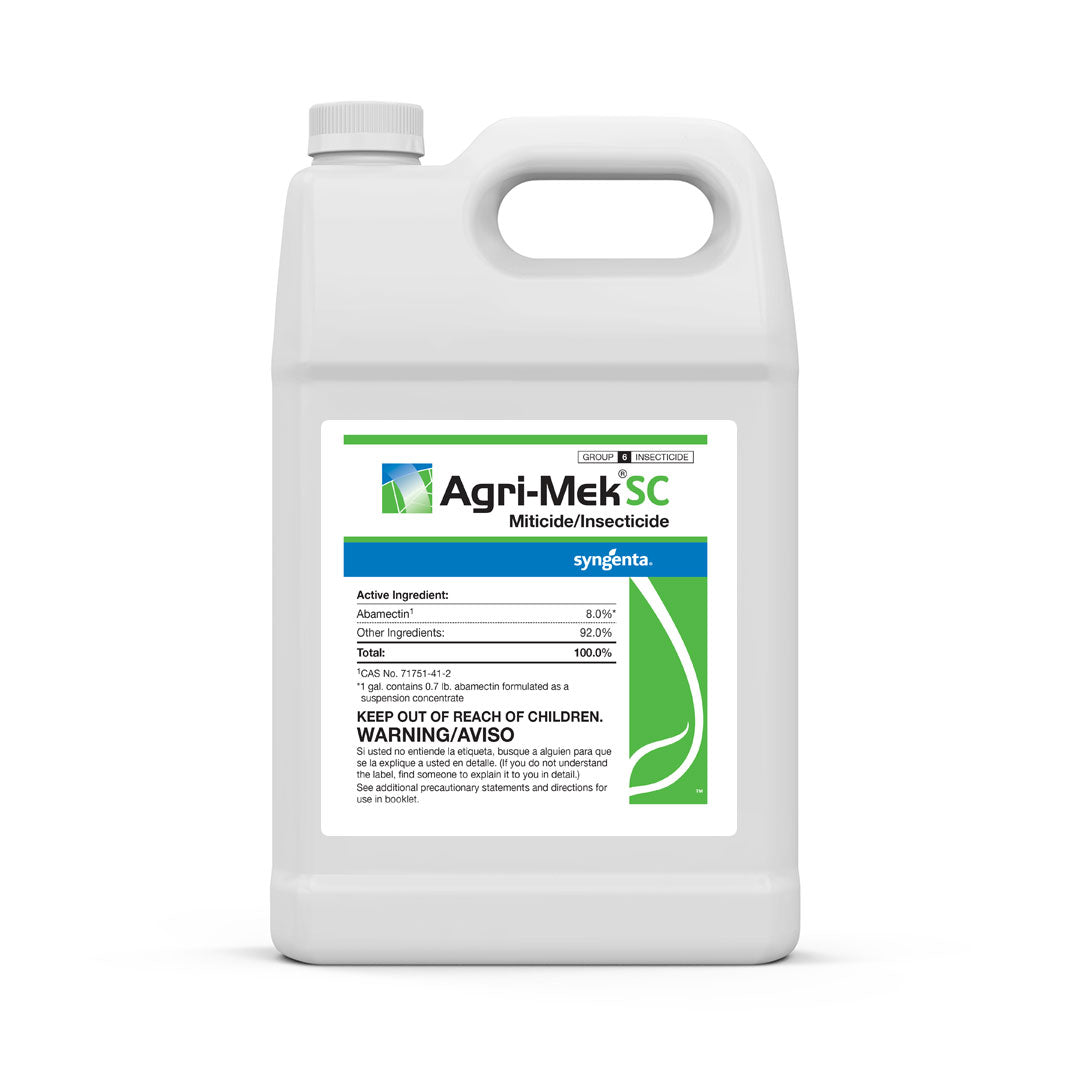 About Syngenta

Syngenta is a leading science-based agtech company. We help millions of farmers around the world to grow safe and nutritious food, while taking care of the planet.

Please Note:

Regulations prohibit sale of pest control products outside Canada. For more information about pest control product regulations within Canada, please refer to this summary.