Bayer
Aliette WDG
SKU:
TL01001110
Aliette® is a fully systemic fungicide that allows the plant to build its own defense against disease. It moves up and down within the plant to protect new growth between applications. Aliette is an essential fungicide for lettuce, onion and ginseng growers and is formulated as a water dispersible granule.

Use
Registered on: Apples, endive, blackberries, bok choy, broccoli, brussel sprouts, cabbage, cauliflower, cranberries, ginseng, grapes, kale, kohlrabi, lettuce, onions, raspberries, rutabaga, spinach, strawberries and many other crops. 
For the management of: Phytophthora Root Rot, Red Stele, Downy Mildew and many other diseases.
For a full list of crops and application directions, refer to the product label. Always read and follow label directions.
Active Ingredient
Fosetyl AL 

Class

Group
 PO7
 Fungicide, PCPA # 24458
Documentation

Label   |   SDS   |   Tech Sheet


Share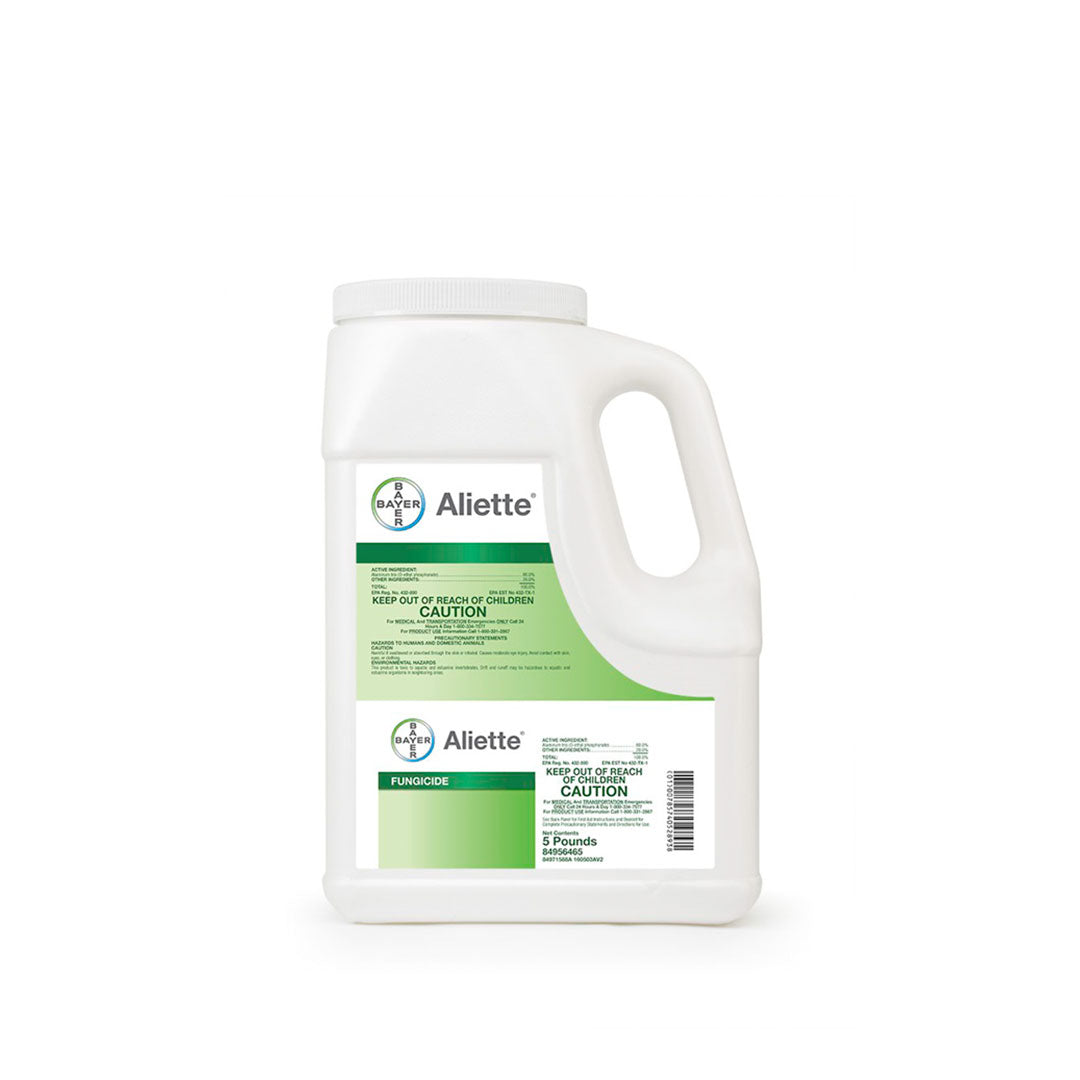 About Bayer

At Bayer, we're harnessing the spirit of innovation to shape what's possible for farmers, consumers, and the planet. Using the creative spark that comes from human ingenuity, we seek to deliver world-class innovation, set new standards in sustainability, and drive digital transformation.

Please Note:

Regulations prohibit sale of pest control products outside Canada. For more information about pest control product regulations within Canada, please refer to this summary.