FMC
Altacor
SKU:
TL01001200
Altacor insecticide brings broad-spectrum, residual control of the pests that matter most in many fruit and nut crops. From ovicide, ovi-larvicide, and larvacide through to adult stages, just a small amount of product can effectively control targeted pests by affecting muscle function. Altacor insecticide's active ingredient has no cross-resistance to other chemistries, and provides consistent residual activity with very low use rates. 
When it comes to resistance management, it's important that foliar applications of Altacor insecticide ARE NOT made less than 60 days following an in-furrow or soil application, or planting of seed or seed pieces treated with any Group 28 insecticide.
Use
For use on: Almonds, pome fruits (apples, pears, etc.), stone fruit (peaches, cherries, apricots, plums, etc.) berries, caneberries, bushberries, cranberries, grapes, tree nuts, low growing berries, blueberries, strawberries.
For a full list of crops and application directions, refer to the product label. Always read and follow label directions.
Active Ingredient
Chlorantraniliprole 35%
Class
Group  28  Insecticide
PCPA # 28981
Documentation



Share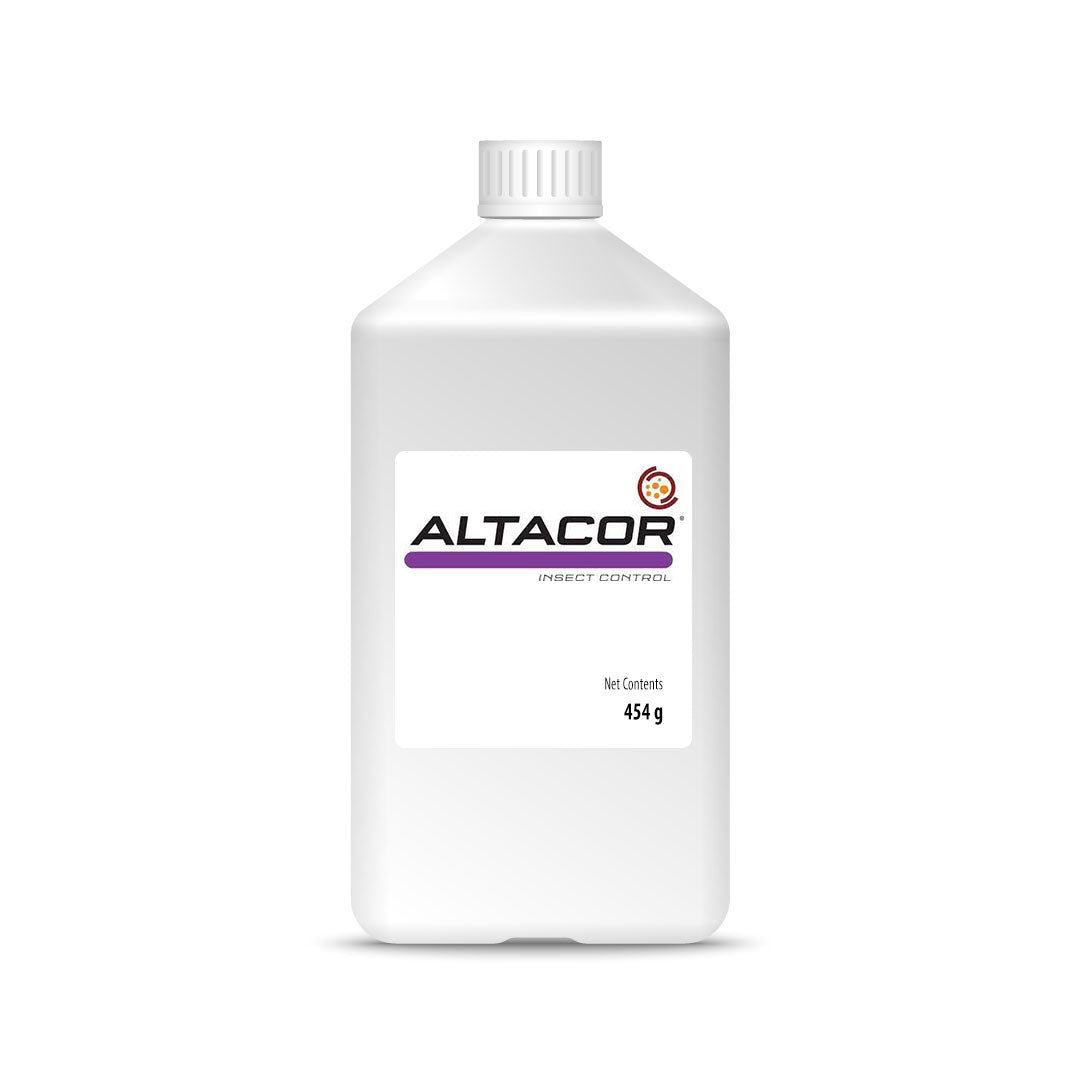 About FMC

FMC Corporation is an agricultural sciences company with a proud history of serving farmers for more than a century. Their purpose is to enhance the growth of agriculture through the sustainable protection of crops.

Please Note:

Regulations prohibit sale of pest control products outside Canada. For more information about pest control product regulations within Canada, please refer to this summary.