Envu
Altus
SKU:
TL01001258
Altus provides systemic, broad-spectrum control of aphids, whiteflies, mealybugs and leafhoppers with flexible spray or drench applications.
Compatible with many beneficials
Unique insecticide from butenolide class of chemistry
Systemic and translaminar protection of existing and new plant growth
Control of many sucking pests, including whiteflies, aphids and leafhoppers
Use
Foundational chemistry for managing whiteflies, aphids, mealybugs and leafhoppers
Can be used in conjunction with IPM programs, including many beneficials
Greenhouse ornamentals, outdoor ornamentals and Christmas trees
Greenhouse vegetables, including tomatoes, peppers, eggplants, cucumbers and lettuce
Greenhouse strawberries
For a full list of crops and application directions, refer to the product label. Always read and follow label directions.
Active Ingredient
Class
Group  4D  Insecticide
PCPA # 33176
Documentation

Share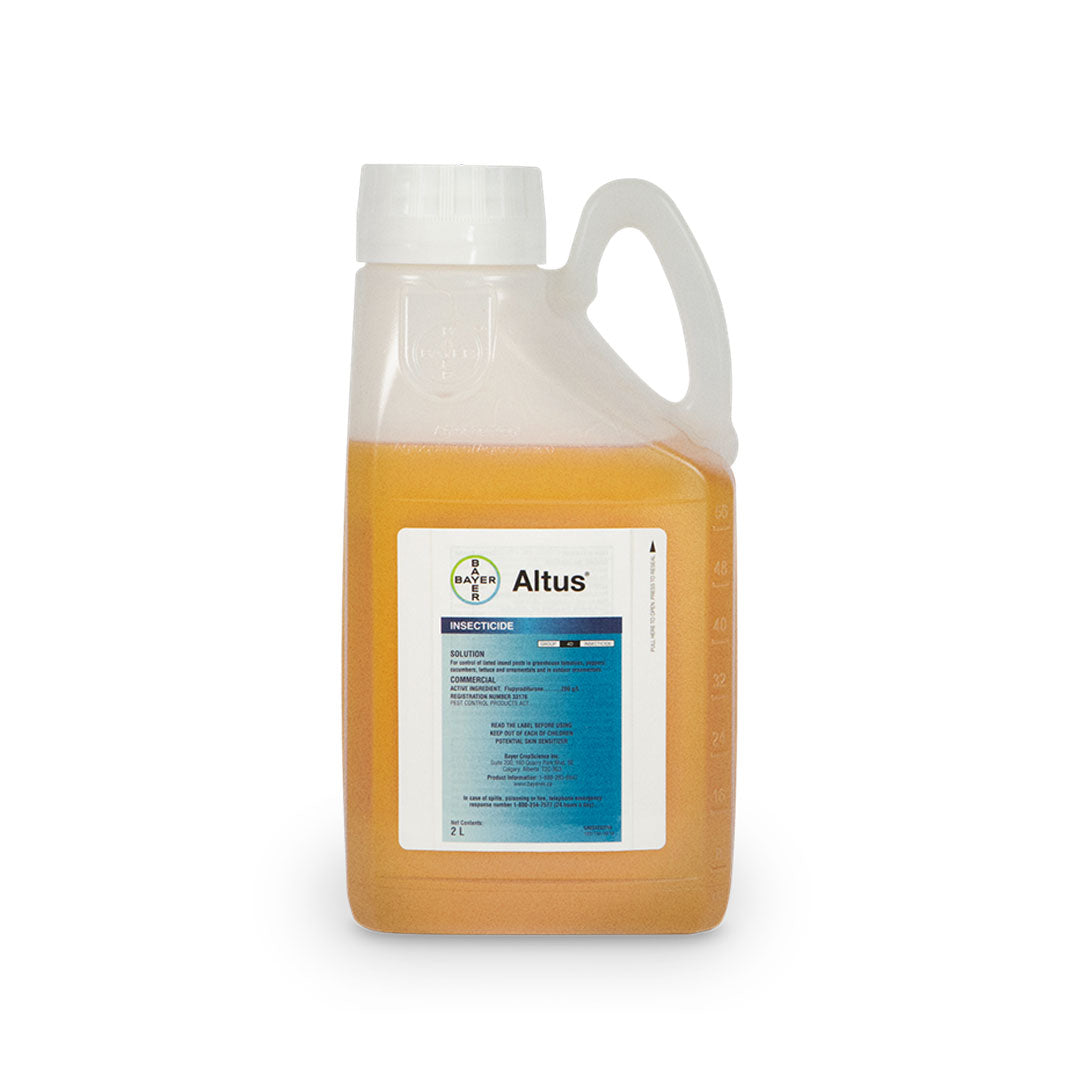 About Envu

Across each of our lines of business, Envu focuses their work in chemistry and beyond, collaborating with their customers to come up with innovative solutions that will work today and well into the future.

Please Note:

Regulations prohibit sale of pest control products outside Canada. For more information about pest control product regulations within Canada, please refer to this summary.