GardenPRO®
Aluminum Sulphate
SKU:
TL07145143
Quickly lowers soil pH. Aluminum Sulphate is recommended for blueberry,
blue spruce, dogwood, hydrangea, magnolia and most acid loving plants.

Directions
Garden Areas: Apply 50-60 g (3-4 tbsp.) evenly over each square meter (10 sq.ft). May be repeated every 3-4 weeks over the growing season.
Hydrangeas: For blue flowers, mix 15 g (1 tbsp) per 4 L (1 gal) water and apply to dripline once in March, April and May.
Barcode

7 77960 40020 0
Share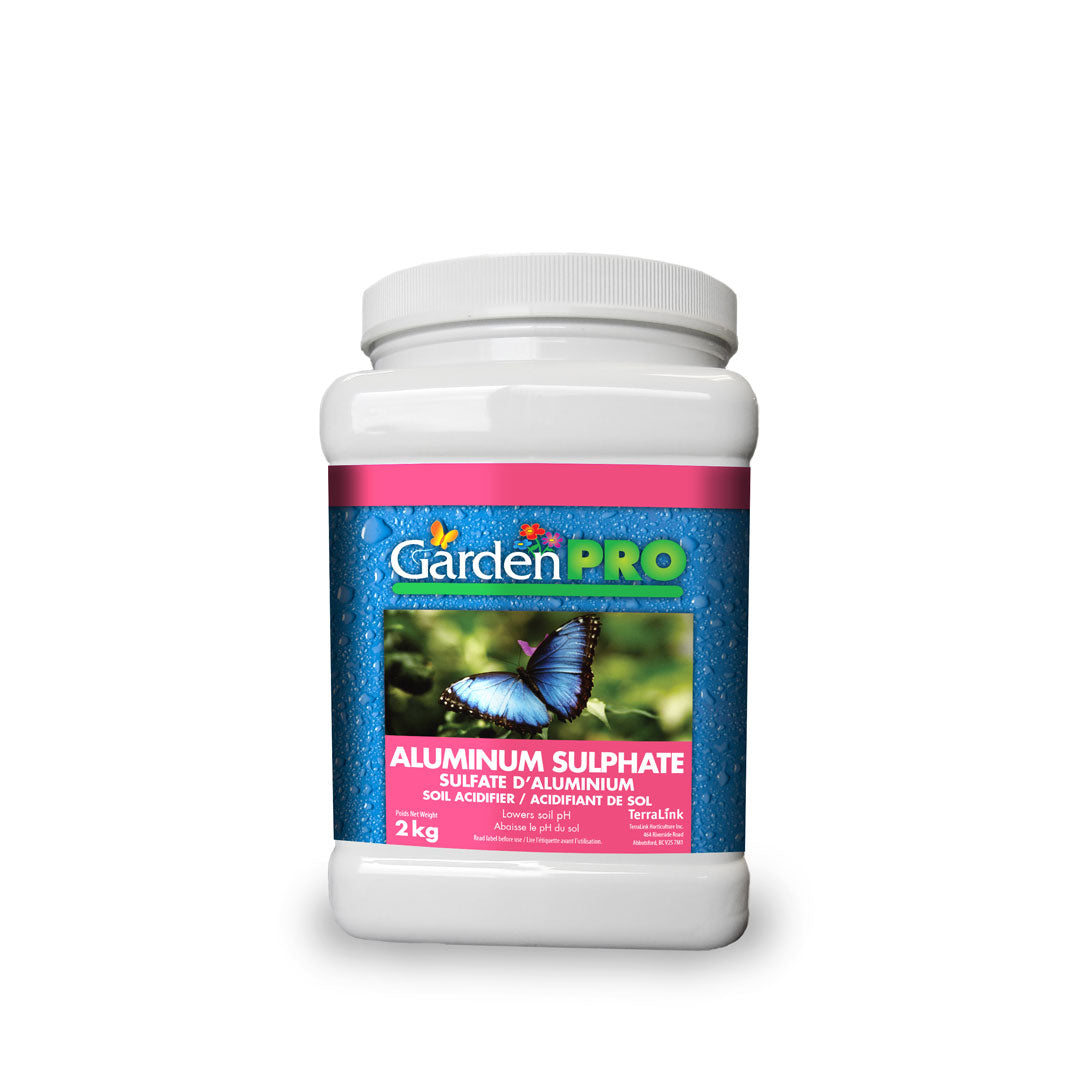 About GardenPRO®

GardenPRO® is TerraLink's original brand for home & garden products. GardenPRO® products are manufactured locally in TerraLink's 100% Canadian owned manufacturing plant. They have been tailor-made to satisfy the high demands of even the most discerning homeowners and garden enthusiasts.