Syngenta
Aprovia Top
SKU:
TL01001963
Aprovia® Top fungicide combines the proven, trustworthy power of difenoconazole, with a potent, longer-lasting SDHI, Solatenol®, offering potato growers a fungicide with two effective modes of action to protect against early blight and brown spot. After plants have gotten off to a good start, Aprovia Top prevents early blight and brown spot from establishing to help keep potato crops greener longer.
Use
For use on:
Potatoes
Apples
Fruiting vegetables
Cucurbits
For management of:
In potatoes:
Early blight (Alternaria solani)

Brown spot* (Alternaria alternata)
In apples:
Apple scab (Venturia spp.)
Powdery mildew (Podosphaera leucotricha)
Alternaria blotch (Alternaria mali)
Cedar apple rust (Gymnosporangium juniper-virginianae)
Quince rust (Gymnosporangium spp.)
Brooks fly spot (Mycosphaerella pomi)
Sooty blotch (Gloeodes pomigena)
Flyspeck (Zygophiala jamacaicensis – formerly known as Schizothyrium pomi)
* Suppression.
For a full list of crops and application directions, refer to the product label. Always read and follow label directions.

Active Ingredient

Difenoconazole & Solatenol®
Class
Group  3, 7  Fungicide
PCPA # 31526
Documentation
Share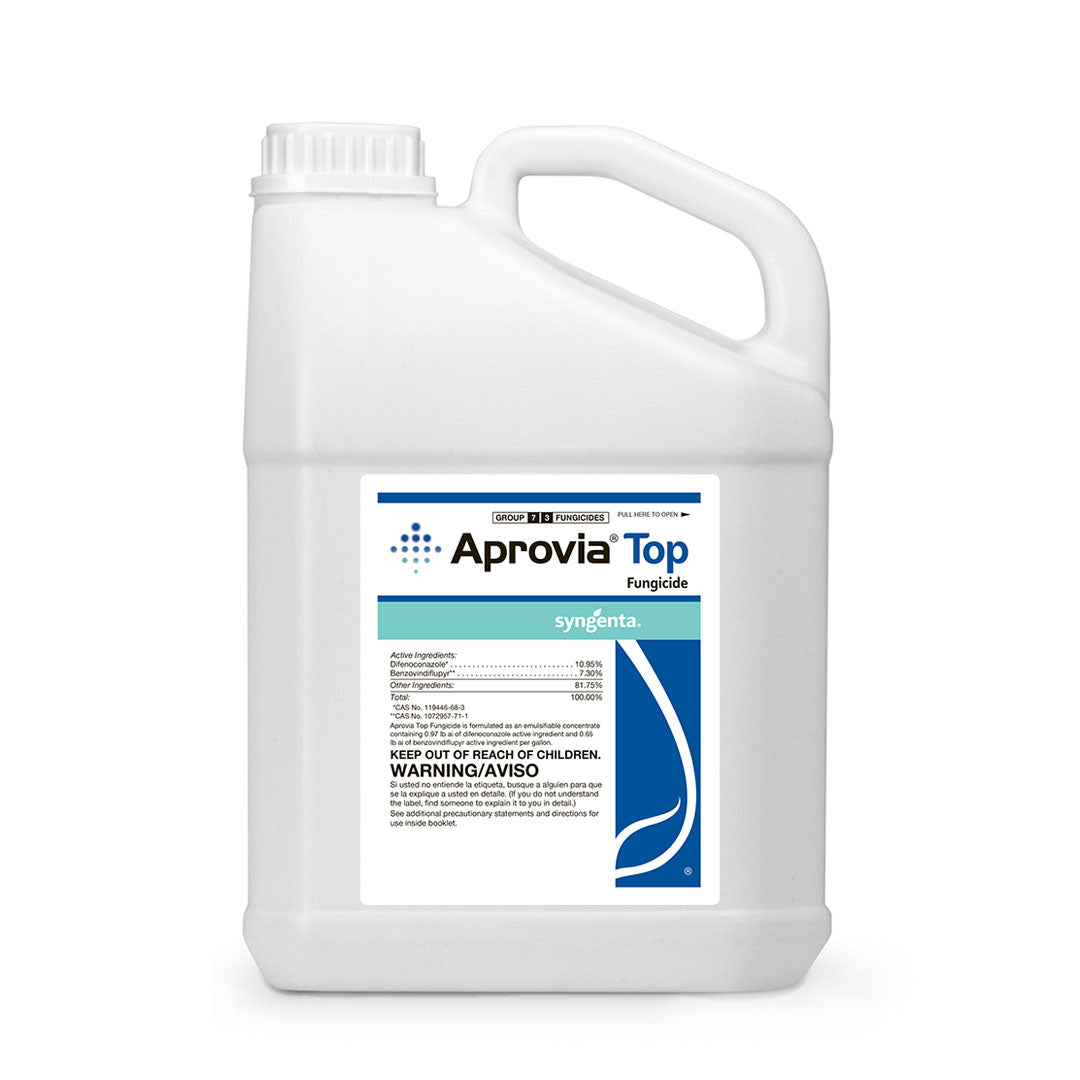 About Syngenta

Syngenta is a leading science-based agtech company. We help millions of farmers around the world to grow safe and nutritious food, while taking care of the planet.

Please Note:

Regulations prohibit sale of pest control products outside Canada. For more information about pest control product regulations within Canada, please refer to this summary.