Belchim
Assail
SKU:
TL01002300
Assail is a PMRA and EPA designated, reduced-risk, broad spectrum insecticide that doesn't breakdown in sunlight, making it an excellent choice for foliar applications. ASSAIL is locally systemic and translaminar, giving it the ability to move readily within the plant to protect all sides of the feeding surface from both sucking and chewing pests.
Use
For use on: Blueberries, cole crops, field peppers, field tomatoes, grapes, ground cherries, leafy brassica greens, leafy vegetables, pome fruit, potatoes, stone fruit, strawberries, sweet corn, tobacco. 
For a full list of crops and application directions, refer to the product label. Always read and follow label directions.
Active Ingredient

Class
Group  4  Insecticide
PCPA # 27128
Documentation
Label   |   SDS   |   Tech Sheet
Share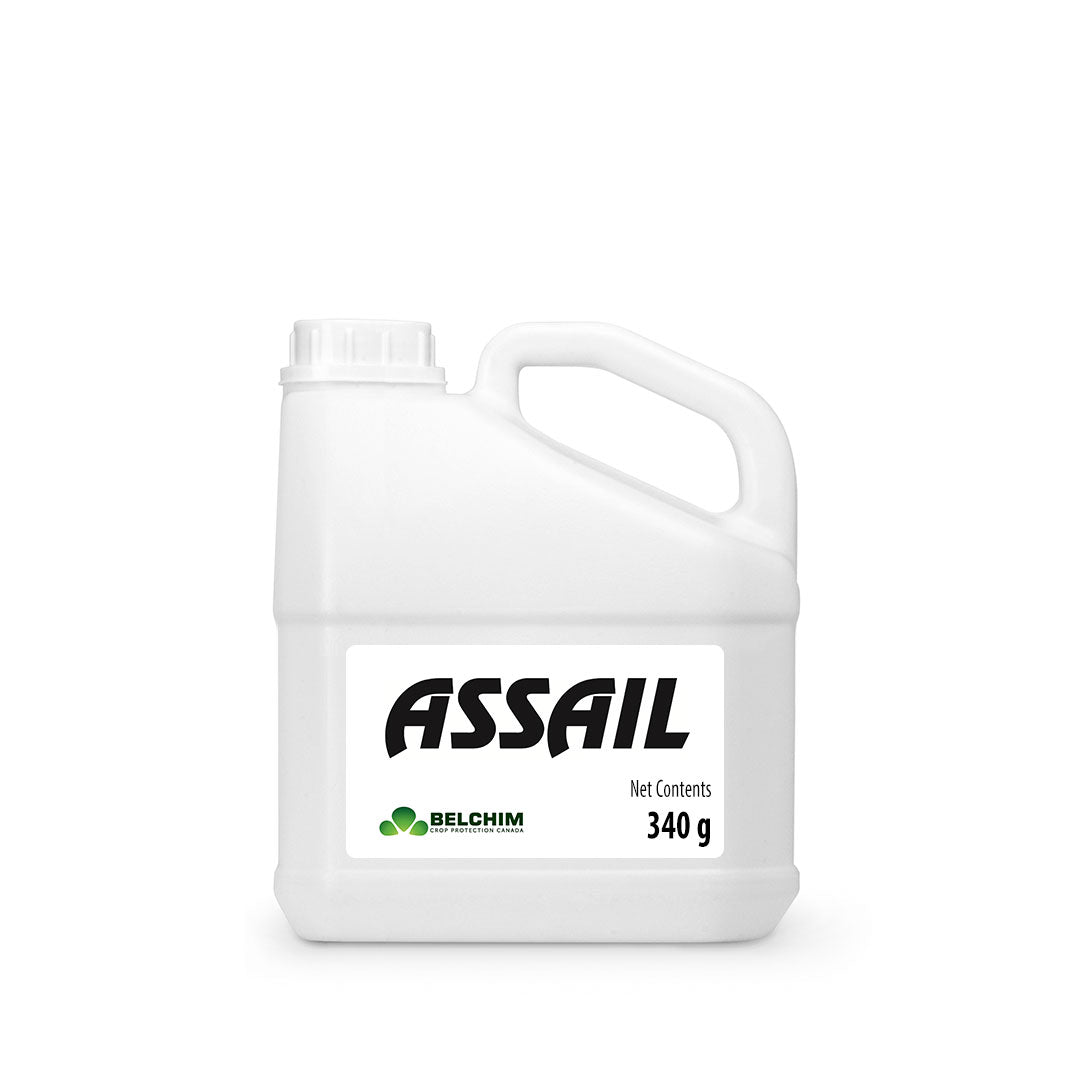 About Belchim

Belchim Crop Protection Canada develops, registers, and markets protection, nutritional and management products for agricultural crops, turf & golf courses, industrial vegetation management and forestry across Canada. We work closely with end users and supply partners to evaluate market needs, and to provide cost effective products that offer superior performance.


Please Note:

Regulations prohibit sale of pest control products outside Canada. For more information about pest control product regulations within Canada, please refer to this summary.