Syngenta
Avid
SKU:
TL01002580
Avid is a key pest control product for mites, leaf miners and psylids. As the most widely used miticide/insecticide for greenhouse crops, growers continue to rely on Avid for unsurpassed protection against greenhouse pests.
Use

For Control of Labelled Pests in Greenhouse Ornamental, Greenhouse Vegetables (Peppers, Cucumbers, and Tomatoes), Outdoor Ornamental, and Boxwood.

For a full list of crops and application directions, refer to the product label. Always read and follow label directions.
Active Ingredient

Class
Group  6  Insecticide
PCPA # 24485
Documentation

Share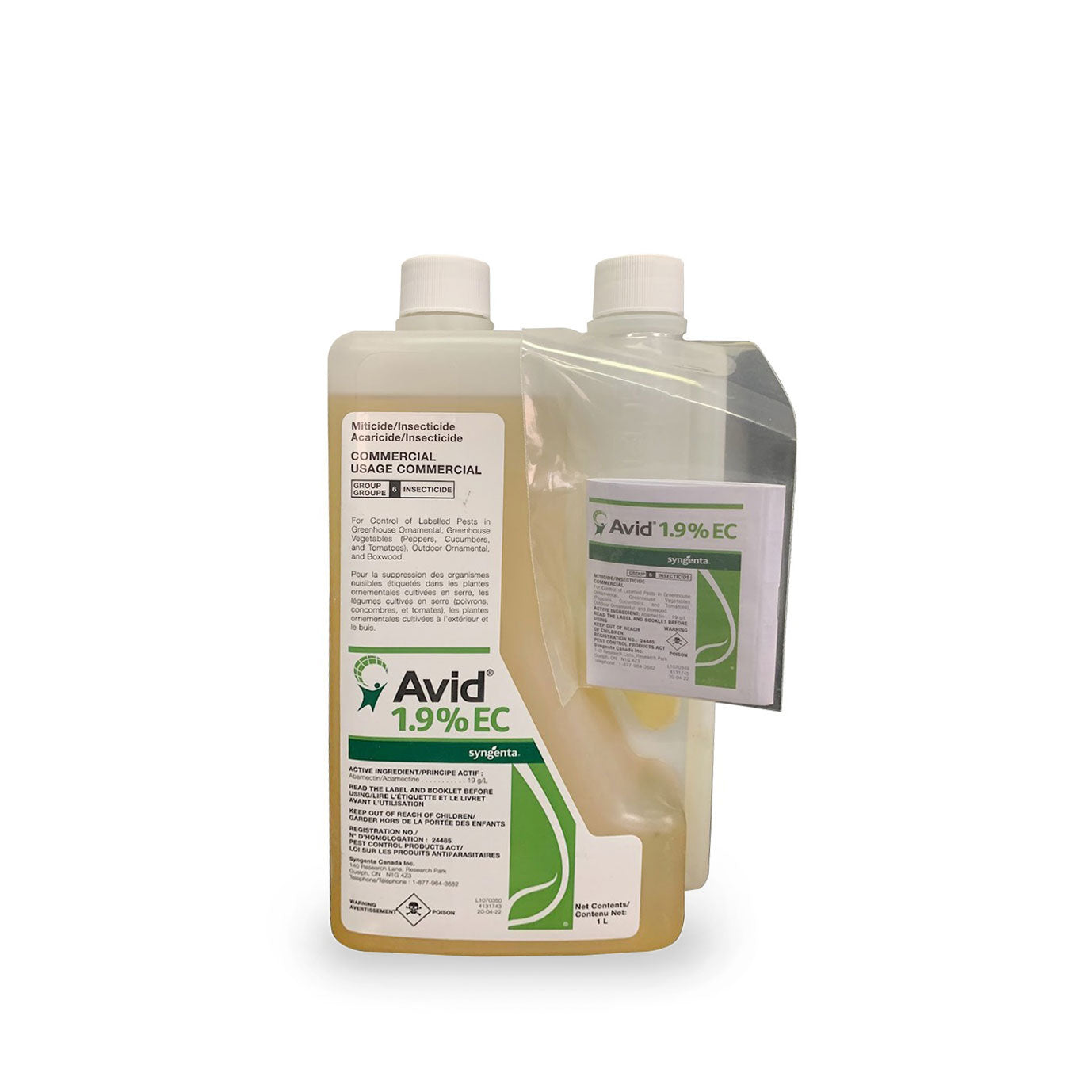 About Syngenta

Syngenta is a leading science-based agtech company. We help millions of farmers around the world to grow safe and nutritious food, while taking care of the planet.

Please Note:

Regulations prohibit sale of pest control products outside Canada. For more information about pest control product regulations within Canada, please refer to this summary.