Sharda Cropchem
Azoshy 250 SC
SKU:
TL01002870
Azoshy 250 SC is a broad spectrum, preventative fungicide with systemic properties recommended for the control of plant diseases. Protect your quality and yield with superior systemic performance at an affordable price.
Use

For use on: Dry beans, chickpeas, faba beans, lentils, field peas, soybeans, canola, corn, potatoes, ginseng, hazelnuts, filberts, coriander, asparagus, carrots, cabbage, cranberries, celery, radish, tomatoes, spinach, radish, daikon, horse radish, rutabaga, turnips, beets, tobacco, ground cherries, cumin, strawberries, sugar beets and legume vegetables.
For the management of: Anthracnose, Ascochyta, Mycosphaerella blight, Asian soybean rust, Powdery Mildew (soybeans and field pea), Cercospora leaf spot (soybeans), Blackleg, Sclerotinia, and Alternaria black spot.
For a full list of crops and application directions, refer to the product label. Always read and follow label directions.
Active Ingredient
Class
Group  11  Insecticide
PCPA # 32263
Documentation

Label    |    SDS    |   Tech Sheet



Share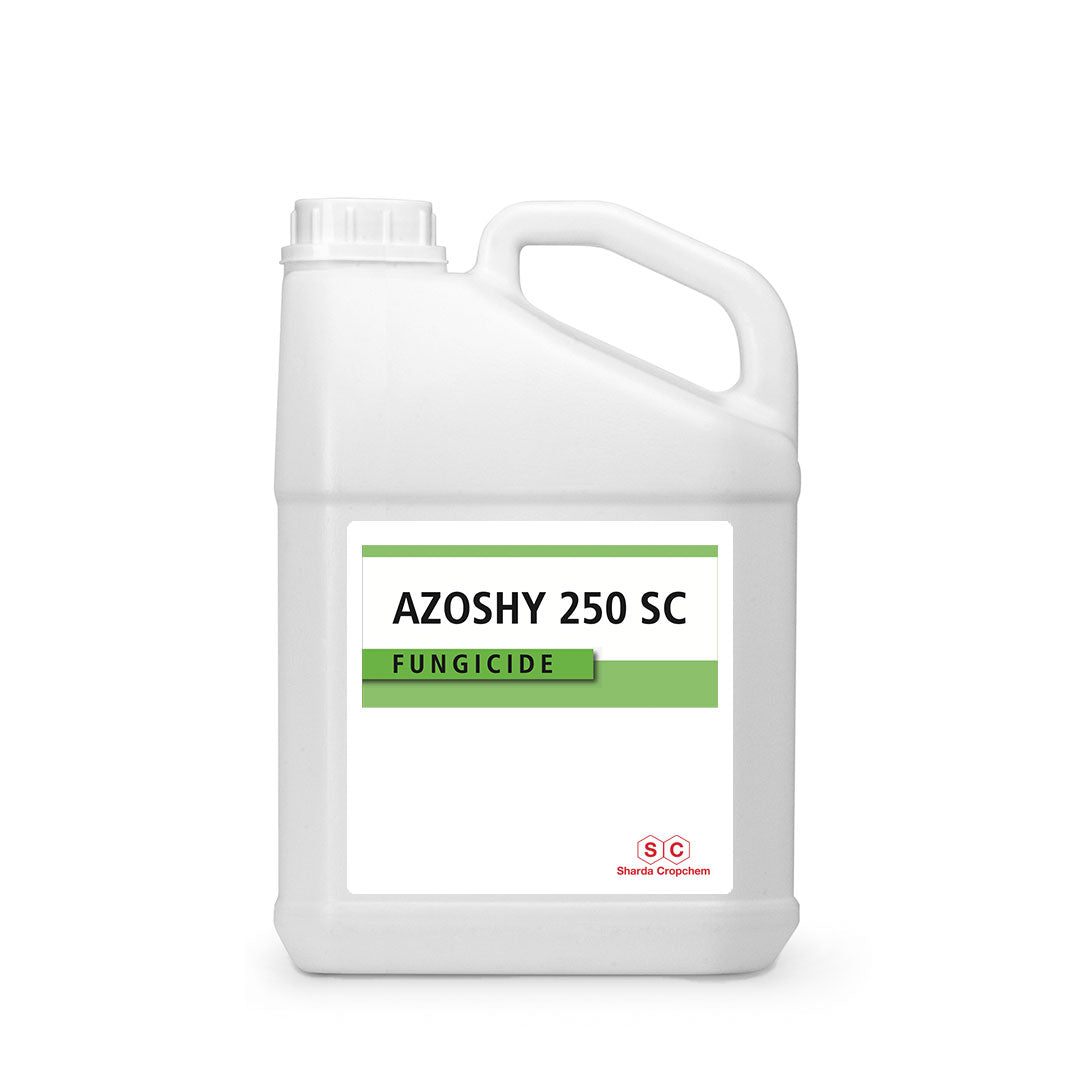 About Sharda Cropchem

Sharda's honest commitment to unequalled quality and service allows for deeper exploration into the problems faced by their customers and assisting them with the experience and technical capabilities to overcome major hurdles.

Please Note:

Regulations prohibit sale of pest control products outside Canada. For more information about pest control product regulations within Canada, please refer to this summary.