UPL
B-Nine WSG
SKU:
TL01002900
B-NINE® WSG plant growth controls plant height and encourages flowering (azalea) of greenhouse-grown ornamentals. Treated plants will develop a shorter, more compact growth. When applied to plant foliage, B-NINE WSG is absorbed and travels in the plant to growing points. Once at the points, B-NINE stops gibberellin synthesis, which reduces internode elongation.

Use of B-NINE has shown a deeper green colour in treated plants
Reduces plant breakage during shipping
A convenient water-soluble granule (WSG) formulation
Use
A Plant Growth Regulator for Chrysanthemums, Azaleas, Bedding Plants, Poinsettias and Hydrangeas.
For a full list of crops and application directions, refer to the product label. Always read and follow label directions.
Active Ingredient
Class
PCPA # 17465
Documentation

Share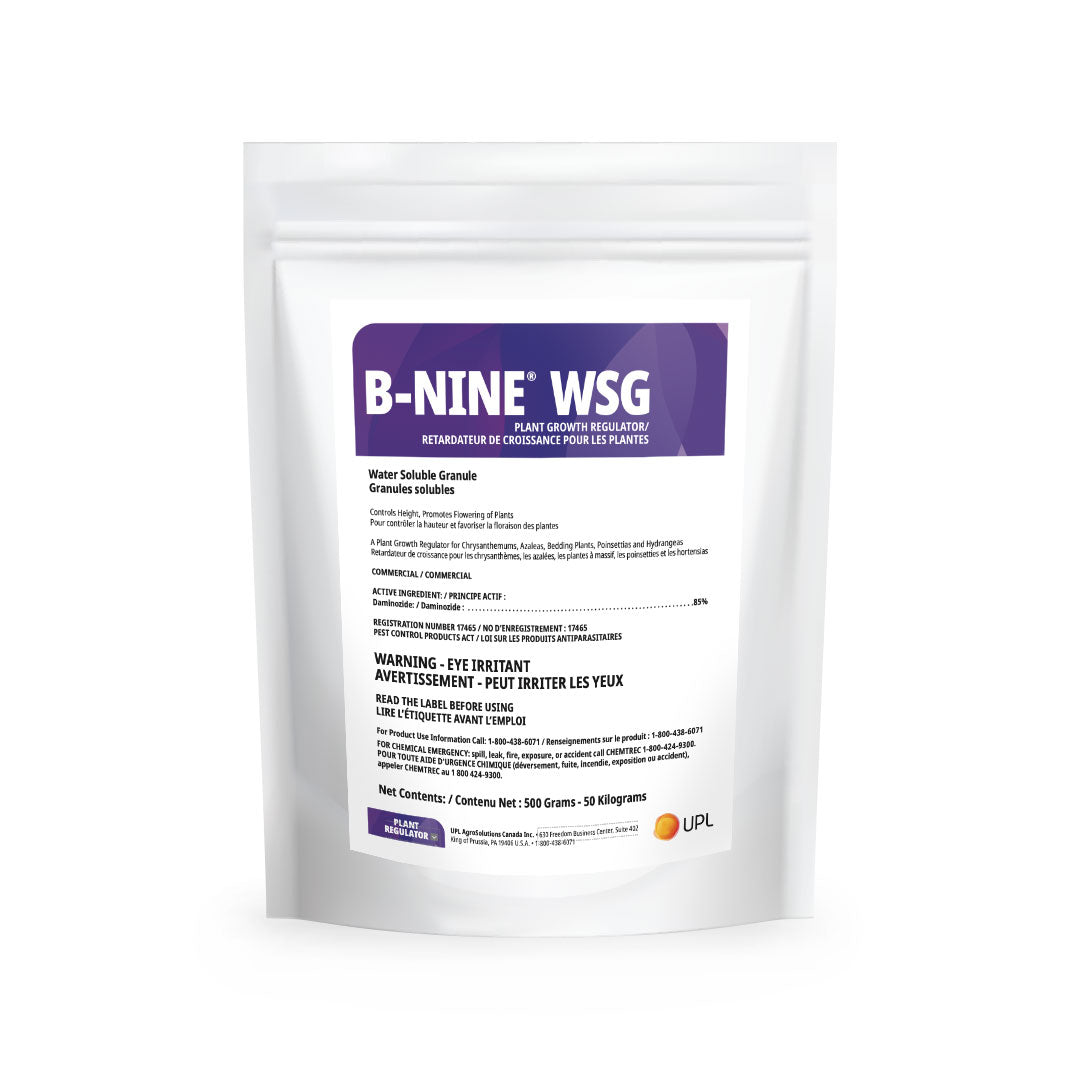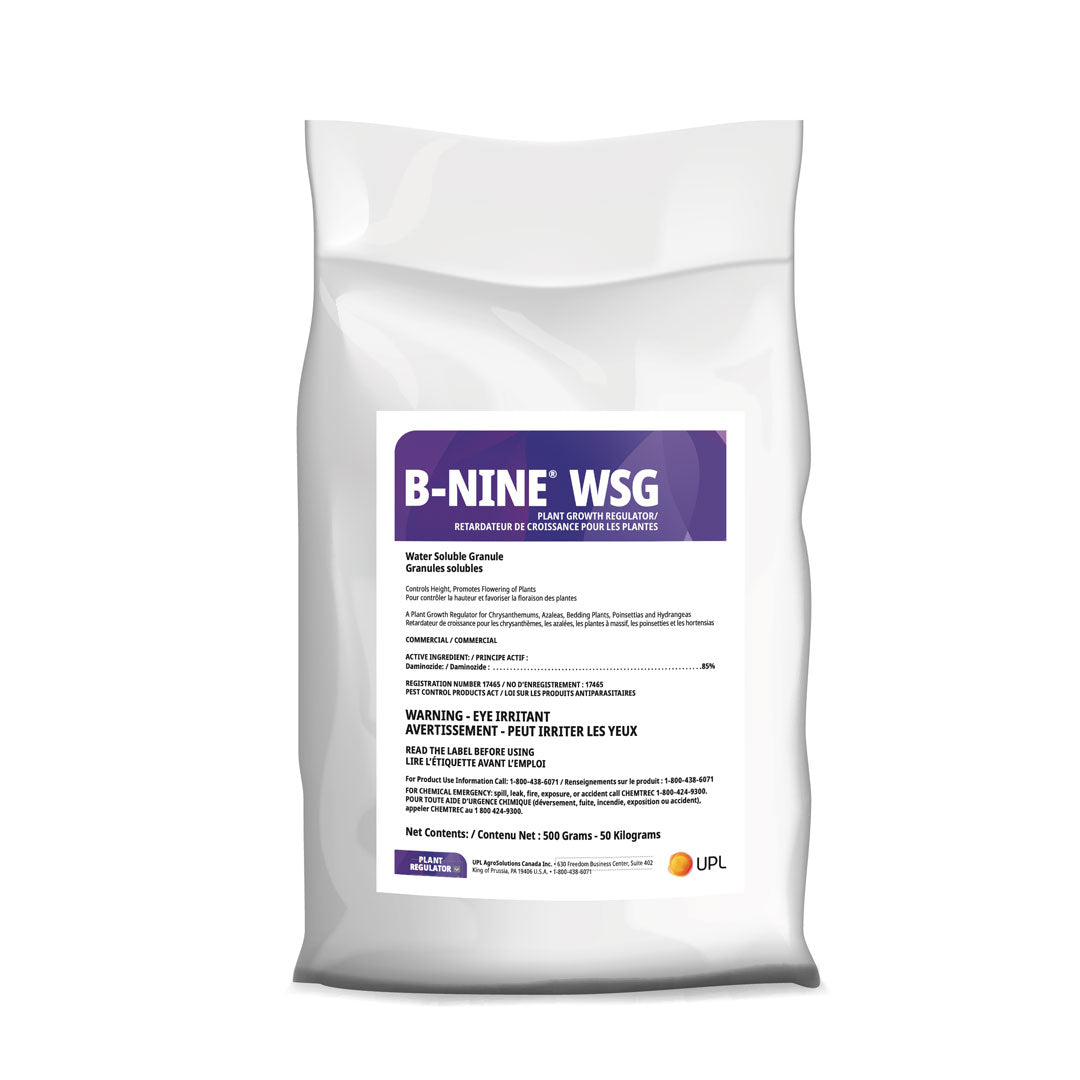 About UPL

UPL's vision is to be an icon for growth, technology and innovation. Their mission is to change the game and to make every single food product more sustainable.

Please Note:

Regulations prohibit sale of pest control products outside Canada. For more information about pest control product regulations within Canada, please refer to this summary.