Belchim
Beloukha
SKU:
TL01003595
Beloukha is a non-selective, bio-degradable, broad-spectrum, foliar-applied herbicide that acts exclusively by contact, attacking and destroying the cell membranes of the plant epidermis causing rapid tissue dehydration.
Beloukha is derived from a naturally occurring substance that is sourced from sunflowers and breaks down into carbon dioxide and water. Beloukha provides burndown of both annual and perennial broadleaf and grass weeds, plus most mosses and other cryptogams (liverworts, lichens, algae).
Use
Registered for use on: Fruit & vegetable crops (i.e. blueberries, raspberries, cranberries), cereal crops, potatoes
For a full list of crops and application directions, refer to the product label. Always read and follow label directions.
Active Ingredient

Class
Group  26  Herbicide
PCPA # 33685
Documentation
Share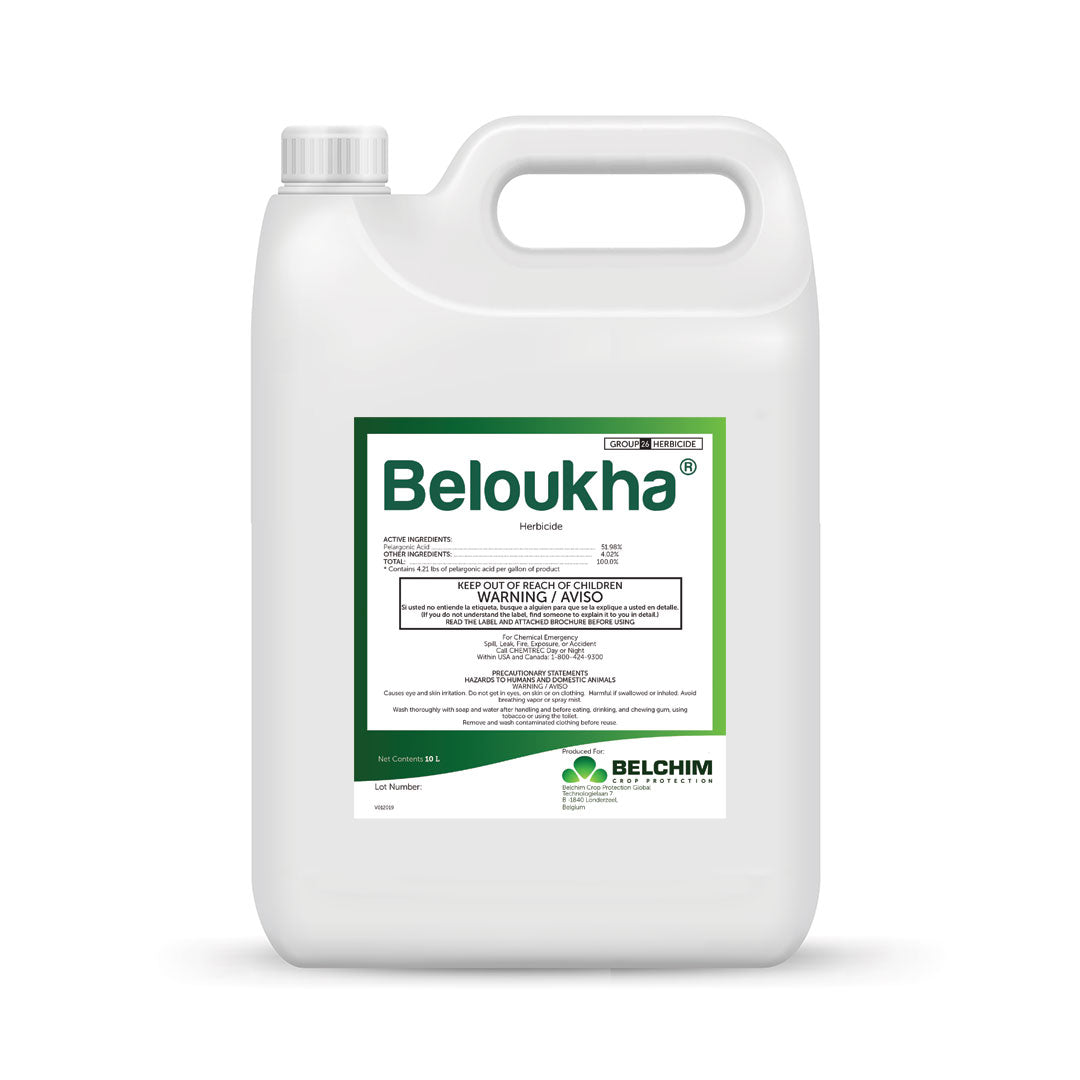 About Belchim

Belchim Crop Protection Canada develops, registers, and markets protection, nutritional and management products for agricultural crops, turf & golf courses, industrial vegetation management and forestry across Canada. We work closely with end users and supply partners to evaluate market needs, and to provide cost effective products that offer superior performance.

Please Note:

Regulations prohibit sale of pest control products outside Canada. For more information about pest control product regulations within Canada, please refer to this summary.