Anatis
Bioceres EC
SKU:
TL01004095
BioCeres® EC is a certified organic emulsifying bioinsecticide based on the entomopathogenic fungus Beauveria bassiana of the ANT-03 strain. This fungus is naturally present in the soil and attacks several species of pests.
BioCeres® EC works by contact. It sticks to the pest insects cuticule (skin) for them to get infected and then cause their deaths. Applications of BioCeres EC in a vegetable production allows to reduce the presence of pests. The repressive effect is noticeable after 5 to 7 days.
Use

Registered for use on: 
Ornamental cultures
Tomato
Cucumber
Peppers
Herbs and spices (Crop Group 19)
Cannabis (marijuana)
Sweet potato cuttings
For the management of: Aphids, whitefly, thrips
For a full list of crops and application directions, refer to the product label. Always read and follow label directions.
Class
Ecocert, PCPA # 33493
Documentation
Label    |   Ecocert    |   Tech Sheet


Share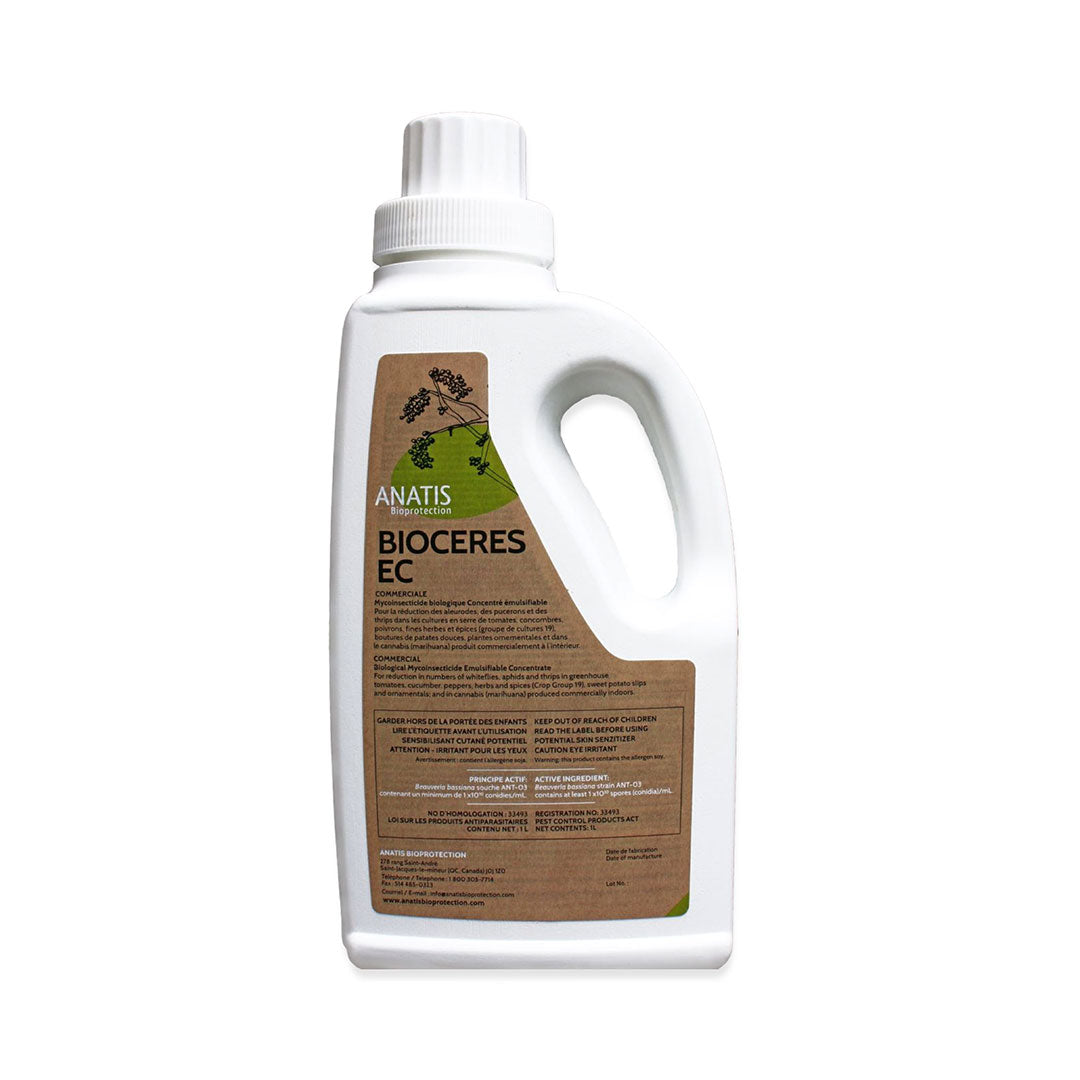 About Anatis

Anatis Bioprotection produces ecological and effective solutions to control insects and mites pests of horticultural, greenhouse and agricultural crops

Please Note:

Regulations prohibit sale of pest control products outside Canada. For more information about pest control product regulations within Canada, please refer to this summary.