Orgunique®
BioFish
SKU:
BF01897013
BioFish® 3-1-2 contains fish emulsion, humic acid and kelp to increase nutrient uptake. It is ideal for flowers, fruits, herbs, vegetables, ornamentals, and more. Pleasant odour.
Directions
Shake well before use. For best results, mix 10-15 mL (2-3 tsp) in 1 litre of water. General Use: 2 times a month.
Indoors: 1-2 times a month.
Small Fruits, Vegetables & Herbs: Every 5-7 days.
Flowers: Every 7-10 days.
Fruit Trees: Every 7-14 days beginning at flowering. 
Barcodes
1 kg: 6 77198 00183 8
5 kg: 7 77960 00057 8
Share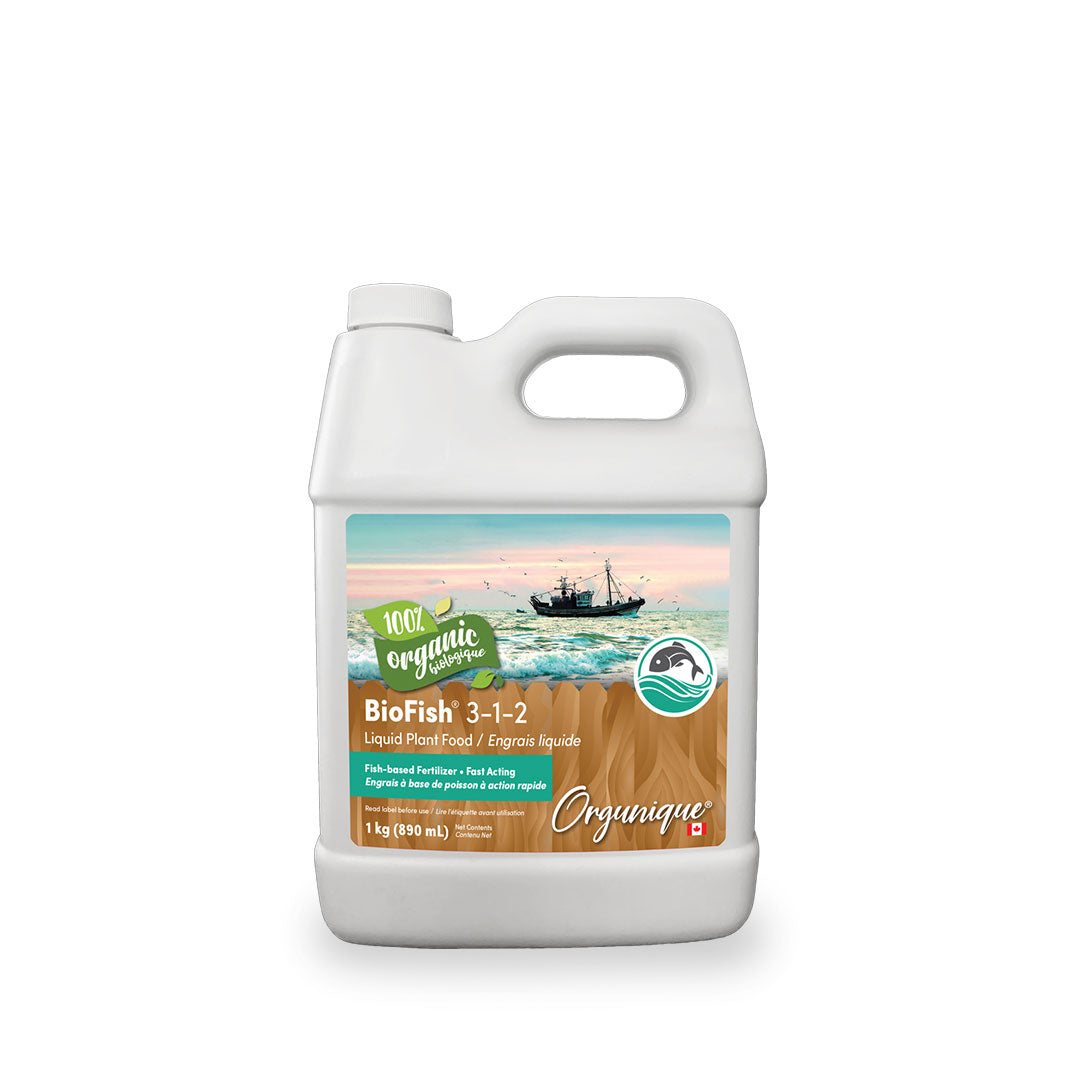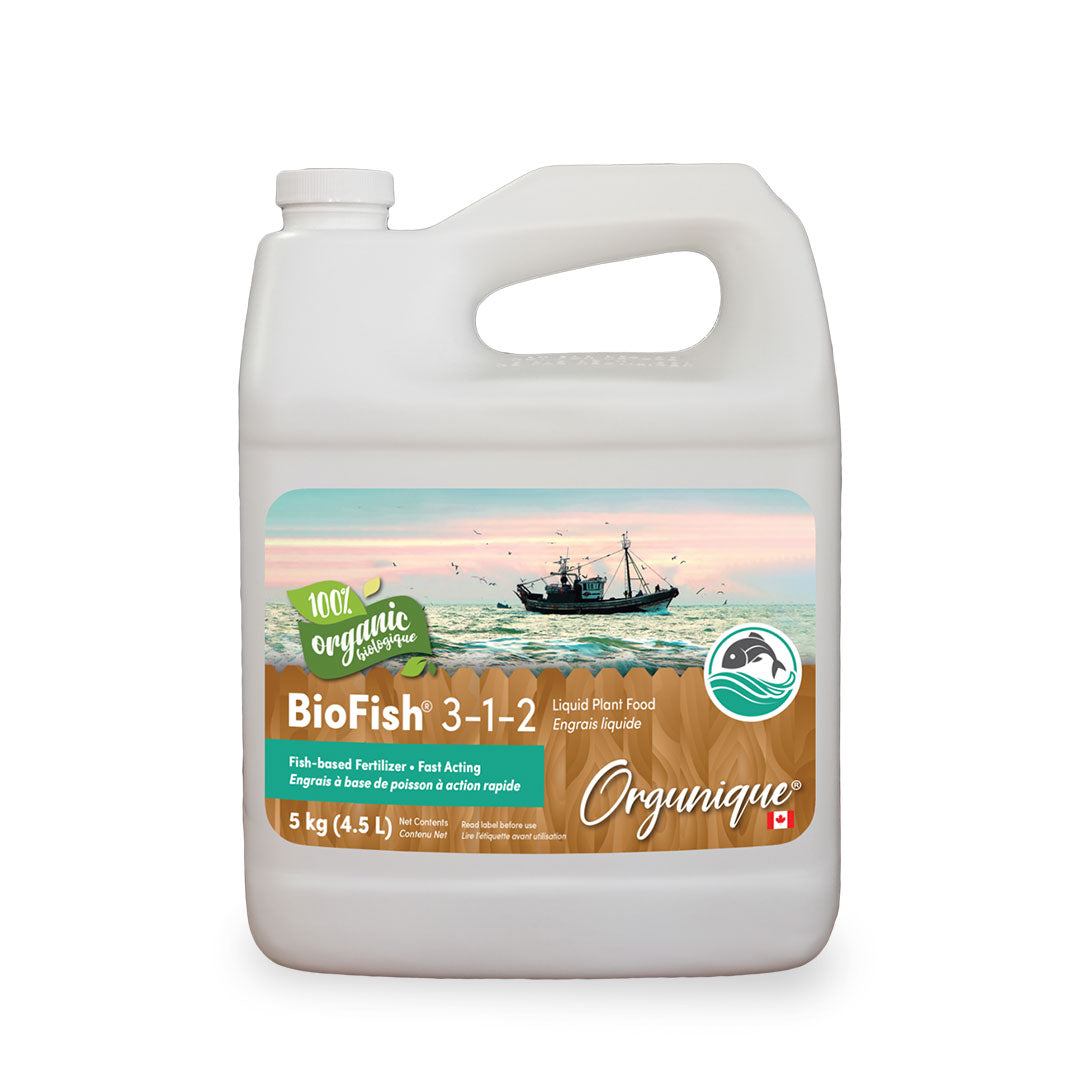 About Orgunique®

Orgunique® is TerraLink's organic brand for Home & Garden Products. Orgunique® products are manufactured locally in TerraLink's organically certified manufacturing plant. They have been tailor-made to satisfy the high demands of even the most discerning homeowners and garden enthusiasts.