Westbridge
Biolink Acidifier
SKU:
TL03582235
BioLink®Acidifier is a buffering agent specially designed for lowering the pH of irrigation water and agricultural sprays. BioLink® Acidifier contains high concentrations of citric acid. The application of BioLink® Acidifier to irrigation water complexes minerals in both the water and the soil. The optimum pH in irrigation water is between 5.3-6.0 and citric acid is ideal as an acidifier for reducing the pH.
Use
BioLink® Acidifier can be applied to all crops including fruit trees, vines, tree nuts, fruits and vegetables, field and row crops, ornamental trees, shrubs and flowers, containerized plants, and turf. 
For a full list of crops and application directions, refer to the product label. Always read and follow label directions.
Active Ingredient

Class
OMRI registered
Documentation
Share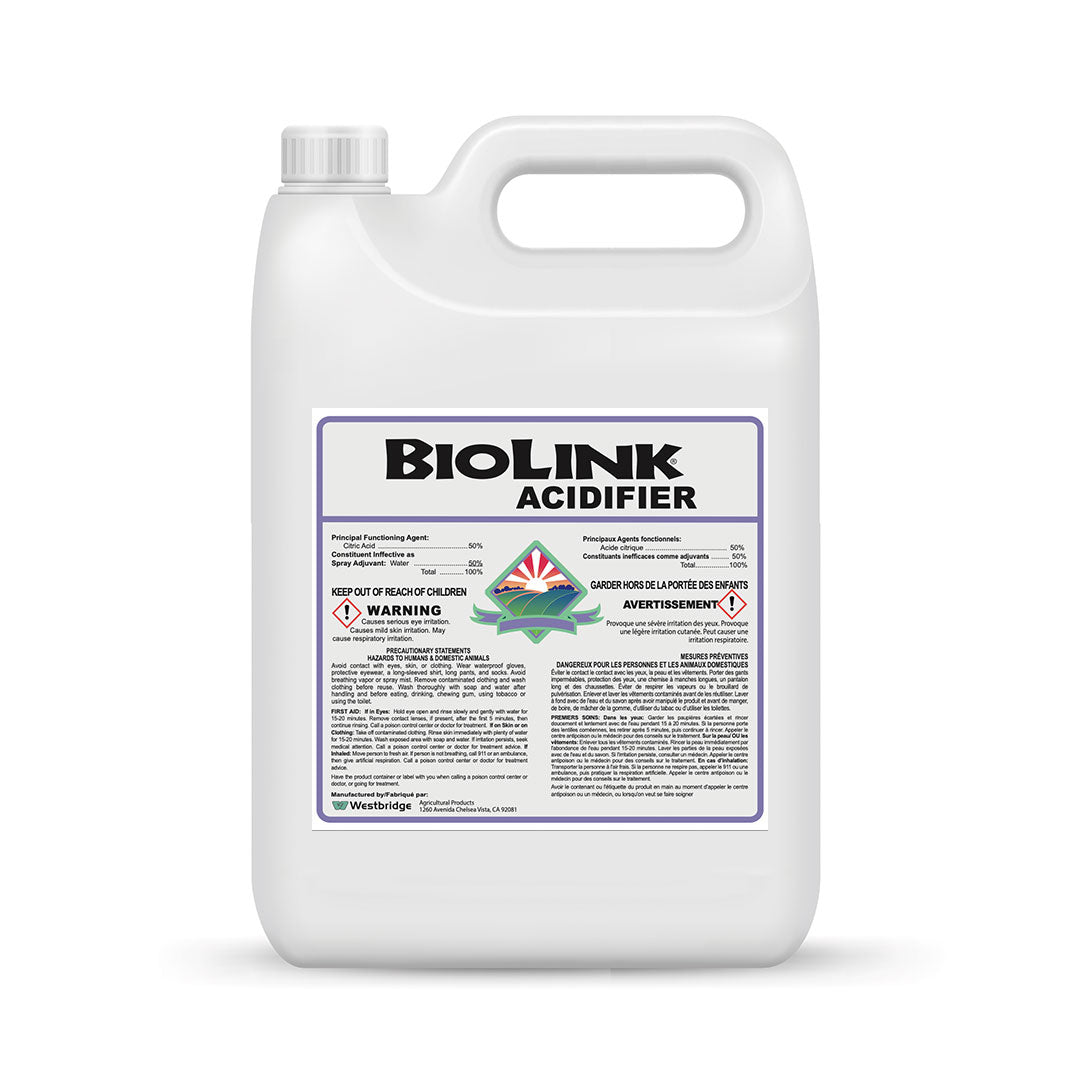 About Westbridge

Westbridge is committed to offering products that are safe for workers, consumers and the environment. Westbridge products are safe for bees and other beneficial insects.

Didn't find what you were looking for?

We take pride in being able to offer a vast array of products and services for professional growers. If you can't find what you need, please don't hesitate to ask us. We may be able to help.

Contact us