Westbridge
BioLink Herbicide EC
SKU:
TL01004115
BioLink Herbicide EC is a broad spectrum contact herbicide for post-emergent, non-selective weed control for use in and around all agricultural food and non-food crops. The proprietary formulation is a non-volatile, emulsifiable concentrate that provides rapid, effective control for various weeds.
Use
For use on: Fruit & Vegetable crops, Cereal crops, Potatoes
For a full list of crops and application directions, refer to the product label. Always read and follow label directions.
Active Ingredient

Caprylic Acid, Capric Acid
Class
OMRI registered
PCPA # 33590
Documentation
Share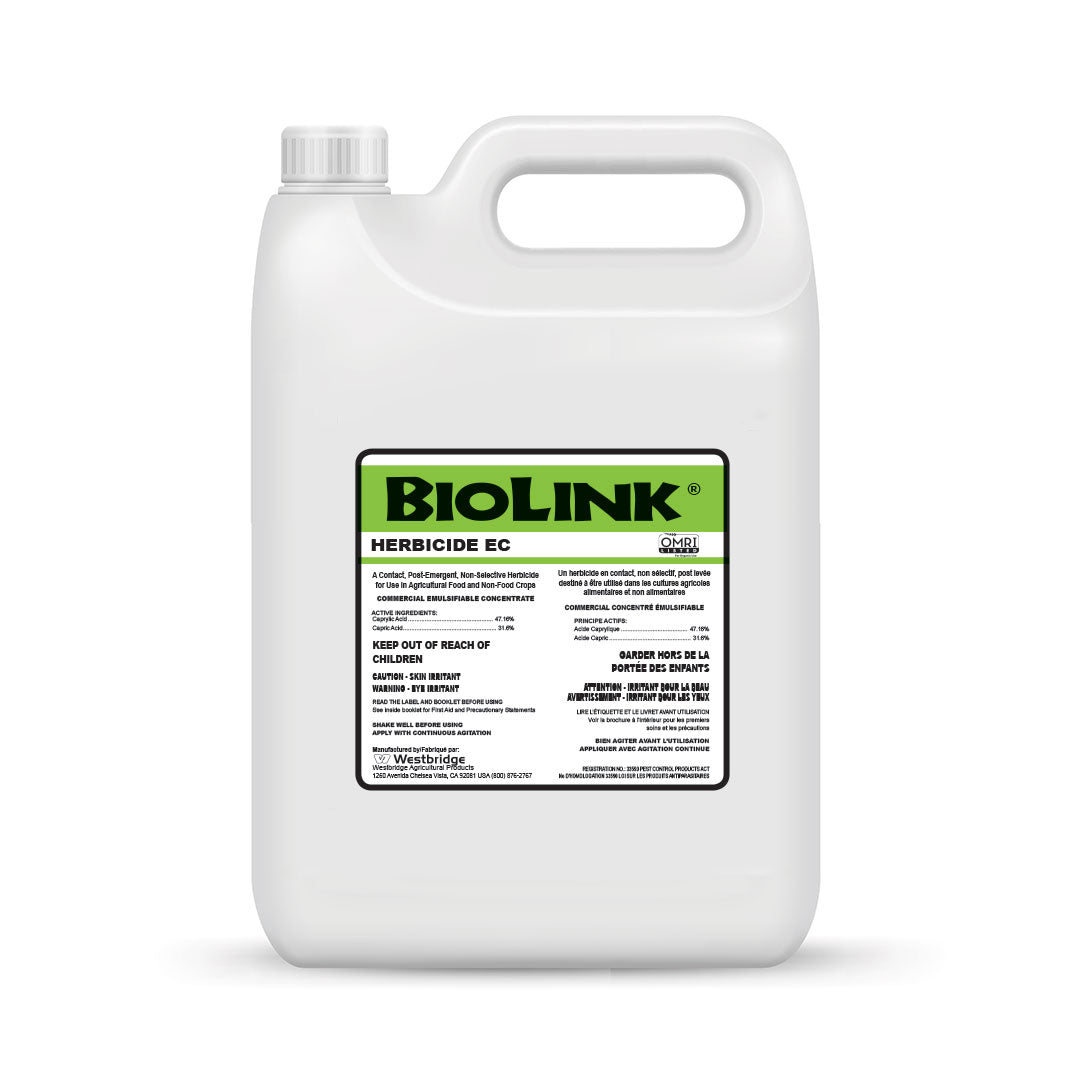 About Westbridge

Westbridge is committed to offering products that are safe for workers, consumers and the environment. Westbridge products are safe for bees and other beneficial insects.

Please Note:

Regulations prohibit sale of pest control products outside Canada. For more information about pest control product regulations within Canada, please refer to this summary.