BASF
Biotak
SKU:
TL01004120
BIOTAK is an agricultural biological fungicide product formulated as a wettable powder for the suppression or partial suppression of various fungal diseases.
Use
Registered for use on: Greenhouse cucurbits, fruiting vegetables, and ornamentals. Lettuce, peppers, tomatoes, cucumbers and cucurbit vegetables, cranberries, strawberries.
For the management of root diseases caused by Fusarium spp., Rhizoctonia solani and Pythium spp, Botrytis grey mould, white mould, powdery mildew and downy mildew.
For a full list of crops and application directions, refer to the product label. Always read and follow label directions.
Active Ingredient

Bacillus amyloliquefaciens strain MBI 600
Class
PCPA # 33351
Documentation





Share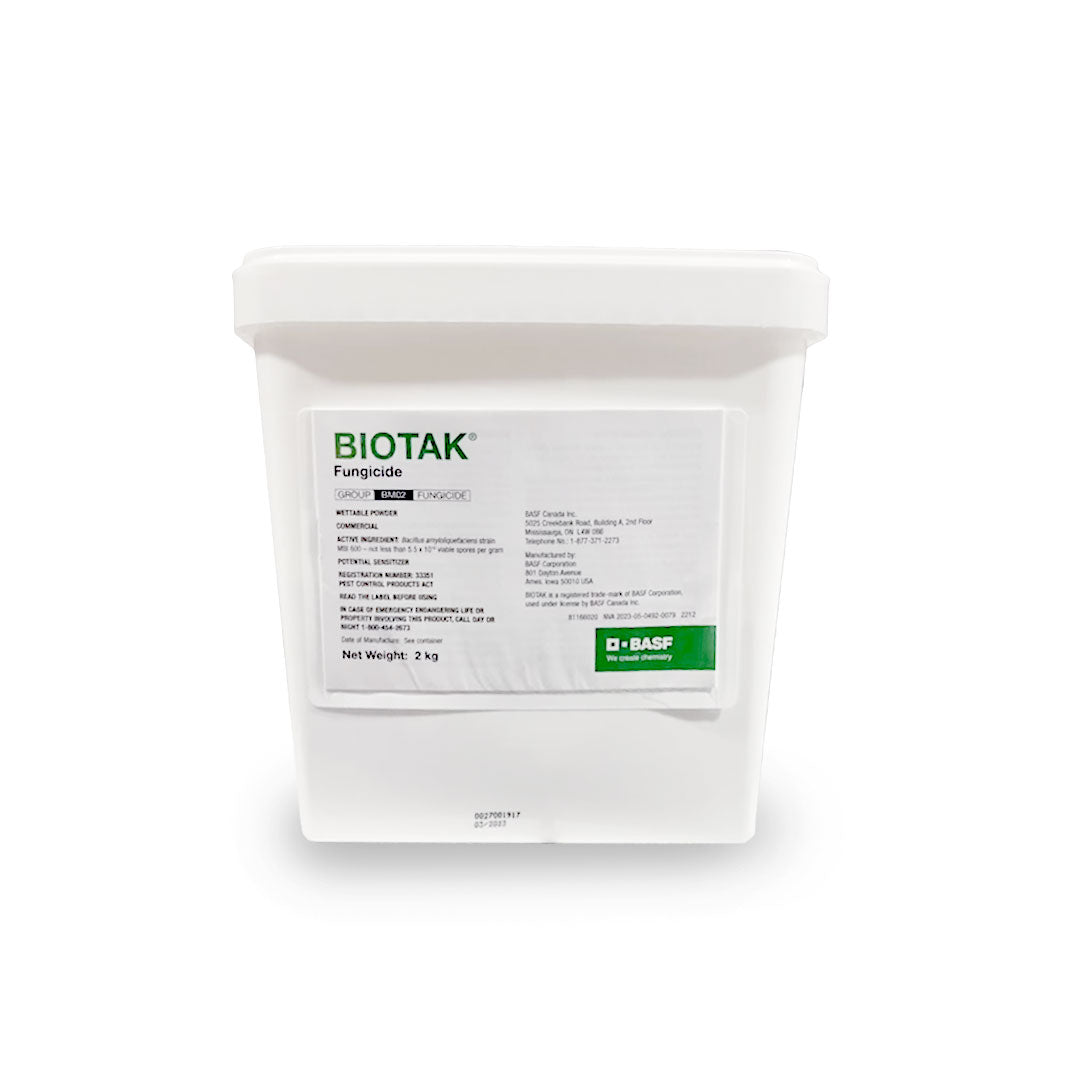 About BASF

At BASF, constant innovation is at the core of what they do. They are dedicated to providing the products, support and resources growers need to overcome agronomic challenges and get the most out of every acre.

Please Note:

Regulations prohibit sale of pest control products outside Canada. For more information about pest control product regulations within Canada, please refer to this summary.