Green Valley
Boost 1-1-1 with Moss Control
SKU:
TL07264303
Boost Lawn Fertilizer 1-1-1 and Moss Control with 9.8% ferrous sulphate. A combination lawn fertilizer that controls moss and feeds turf in one application. This product should be used as a part of a complete lawn feeding program. One bag covers up to 2,200 sq.ft.
Directions

For immediate control of moss water lawn thoroughly.
Spread this product at a rate of 1 kg per 10m2 (2 lbs. per 100 sq.ft). Apply using a drop (gravity) spreader.
Water immediately after application to wash off grass blades; then with-hold watering for 48 hours.
Repeat treatments may be required if the condition causing moss growth is not corrected. 
Barcode

0 63679 80000 5
Share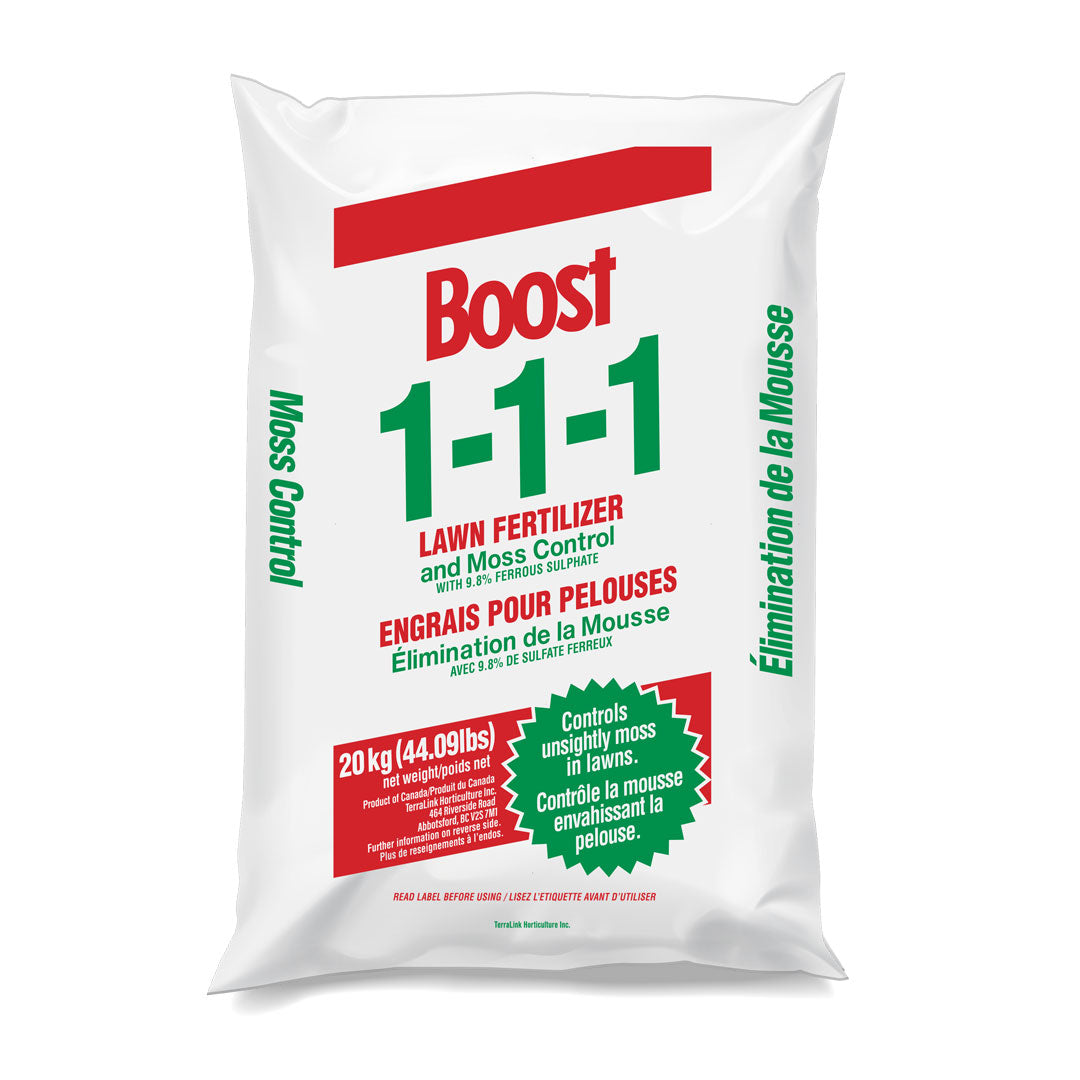 About Green Valley

Green Valley fertilizers by TerraLink are high-quality products for an affordable price.