GardenPRO®
Bulb Food 2-9-6
SKU:
TL07145123
Bulb Food 2-9-6 with kelp and potash for winter hardiness. For all spring and summer bulbs.
Directions
Mix 1 kg (2.2 Ibs) per 5 m2 (54 sq.ft.) or one small handful per planting hole. Cover fertilizer with 2 cm (1 in) of soil. For established bulbs, apply once per month throughout spring and summer at ½ the rate. Mix lightly into the soil and water well.
Barcode

7 77960 26300 3
Share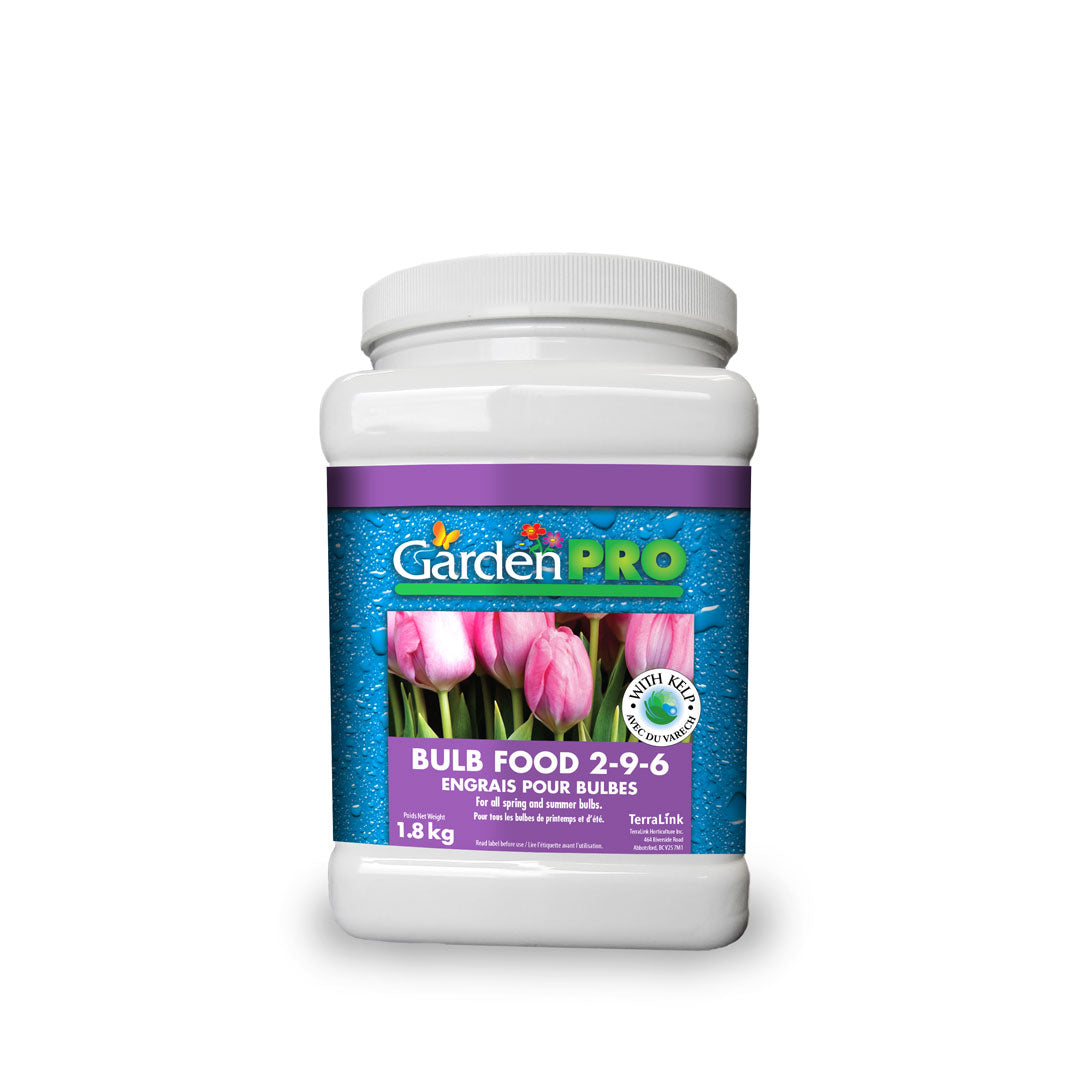 About GardenPRO®

GardenPRO® is TerraLink's original brand for home & garden products. GardenPRO® products are manufactured locally in TerraLink's 100% Canadian owned manufacturing plant. They have been tailor-made to satisfy the high demands of even the most discerning homeowners and garden enthusiasts.