BASF
Cabrio
SKU:
TL01004800
Cabrio fungicide belongs to a set of fungicides which are synthetic derivatives of a natural antifungal substance. Once applied, Cabrio moves rapidly through the leaf to deliver dual-sided protection against further infection. Cabrio delivers optimum disease control when it is applied in a regularly scheduled protective spray program. Cabrio stops fungal spores as they germinate and prevents them from infecting plant tissue. Extremely rainfast after application.
Use
Blueberries (lowbush and highbush): Anthracnose, Phomopsis
Bulb vegetables: Purple blotch, Downy mildew
Cucurbit vegetables: Alternaria, anthracnose, gummy stem blight, Powdery mildew
Fruiting vegetables: Late blight, Anthracnose, early blight
Garden beet/radish tops: Powdery mildew, Alternaria, cercosporara leaf spot
Root vegetables: Powdery mildew, Alternaria, cercosporara leaf spot
Stone fruits: Anthracnose, Powdery mildew (Cherries only)
Strawberries: Anthracnose
For a full list of crops and application directions, refer to the product label. Always read and follow label directions.
Active Ingredient
Class
Group  11  fungicide
PCPA # 27323
Documentation

Label   |   SDS   |   Tech Sheet


Share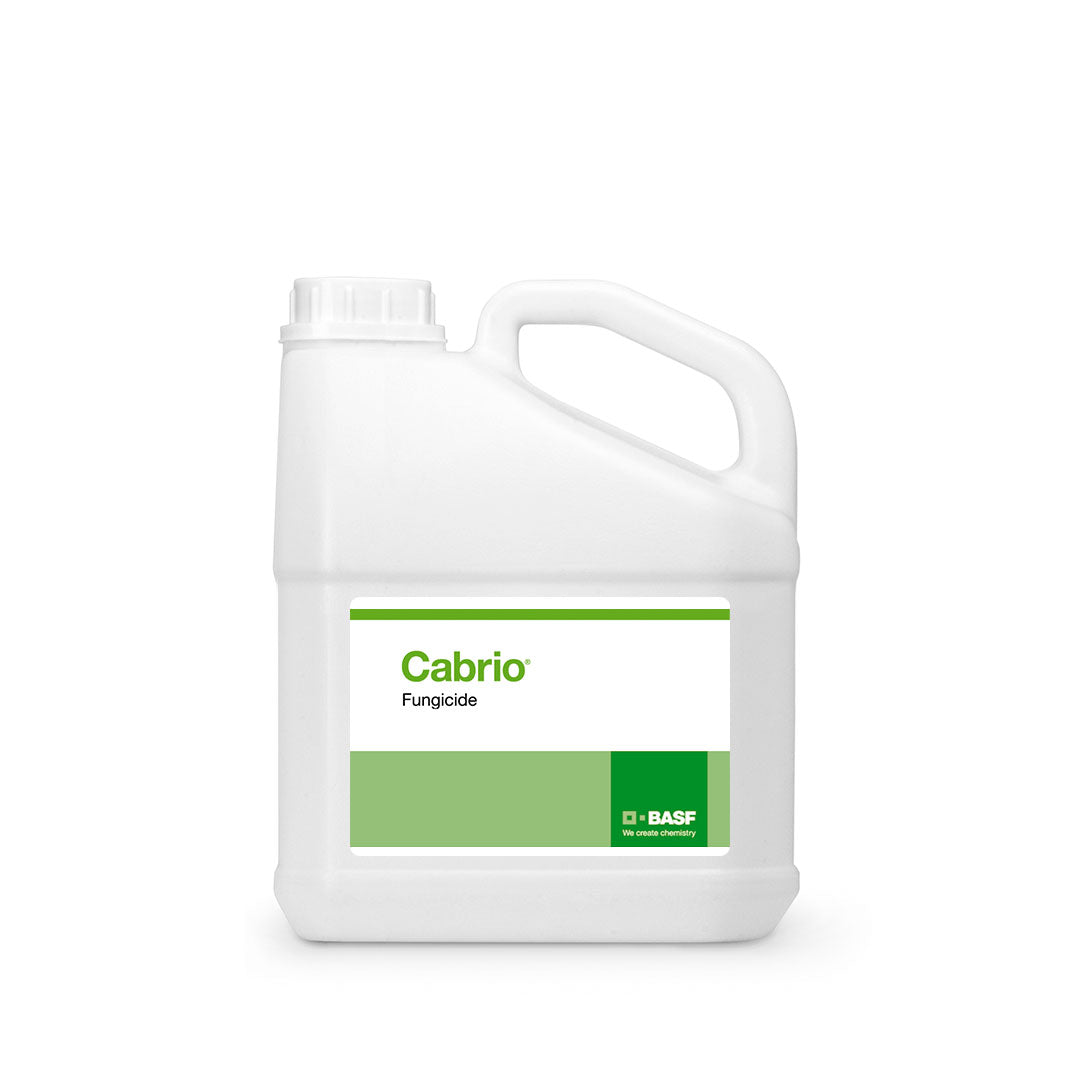 About BASF

At BASF, constant innovation is at the core of what they do. They are dedicated to providing the products, support and resources growers need to overcome agronomic challenges and get the most out of every acre.

Please Note:

Regulations prohibit sale of pest control products outside Canada. For more information about pest control product regulations within Canada, please refer to this summary.