Bayer
Calypso 480 SC
SKU:
1004882
The first new truly broad spectrum insecticide for apple and pear growers since the organophosphates in the 1960's, Calypso®; brings with it a new level of insect control. Thiacloprid, the active ingredient in Calypso, controls Oriental fruit moth, apple maggot, mullein bug (campylomma), plum curculio, spotted tentiform leafminer and leafhopper.
Use
Controls: Apple maggot, codling moth, European apple sawfly, leafhopper, leafminer, mullein plant bug, oriental fruit moth, pear psylla, plum curculio.
Registered on:
For a full list of crops and application directions, refer to the product label. Always read and follow label directions.
Active Ingredient
Class
Group  4  insecticide
PCPA # 28429
Documentation



Share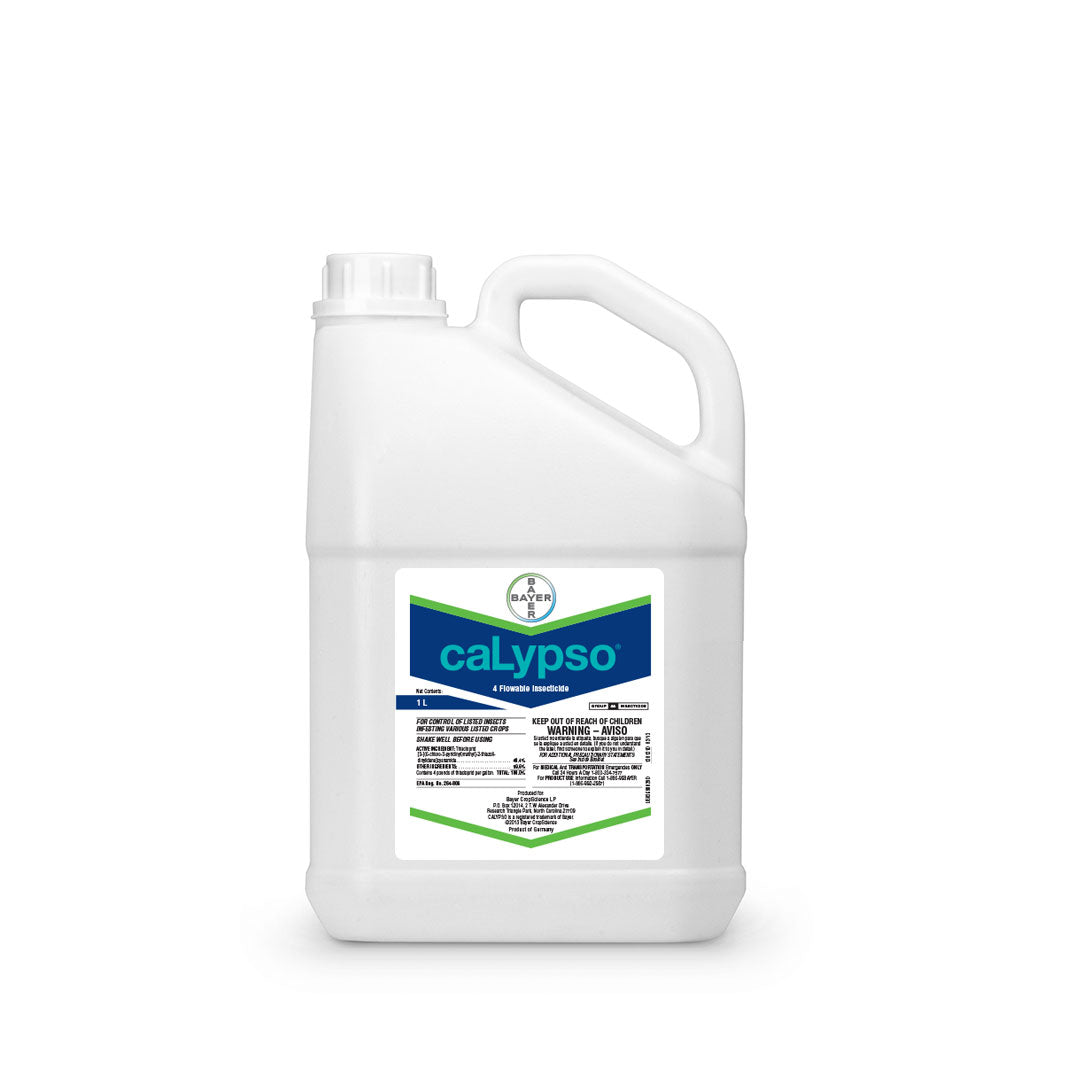 About Bayer

At Bayer, we're harnessing the spirit of innovation to shape what's possible for farmers, consumers, and the planet. Using the creative spark that comes from human ingenuity, we seek to deliver world-class innovation, set new standards in sustainability, and drive digital transformation.

Please Note:

Regulations prohibit sale of pest control products outside Canada. For more information about pest control product regulations within Canada, please refer to this summary.