Valent
Chateau EZ
SKU:
1005490
Chateau® EZ
herbicide is a new liquid formulation PPO inhibitor that works as a barrier on the soil surface providing season-long residual control of tough broadleaf and grass weeds.
Long-lasting residual, pre-emergent broadleaf weed control with bonus grass suppression
Chateau stays where it is sprayed and will not leach or volatilize
New liquid Group 14 herbicide (PPO inhibitor) works differently than many other commonly used herbicides, helping to manage resistance
The herbicide barrier cannot be disturbed after moisture activation
Offers flexible application timing
Uses

Registered for use on: Asparagus, blueberry (highbush and lowbush), broccoli, celery, dry bulb onion, established mint (peppermint and spearmint), field pepper, garlic, grape, hops, nut trees, pome fruit, potato (Western Canada only), stone fruit, strawberry, sweet potato.
For a full list of crops and application directions, refer to the product label. Always read and follow label directions.
Active Ingredient
Class
Group  14  herbicide
PCPA # 34036
Documentation
Label   |   SDS   |   Tech Sheet
Share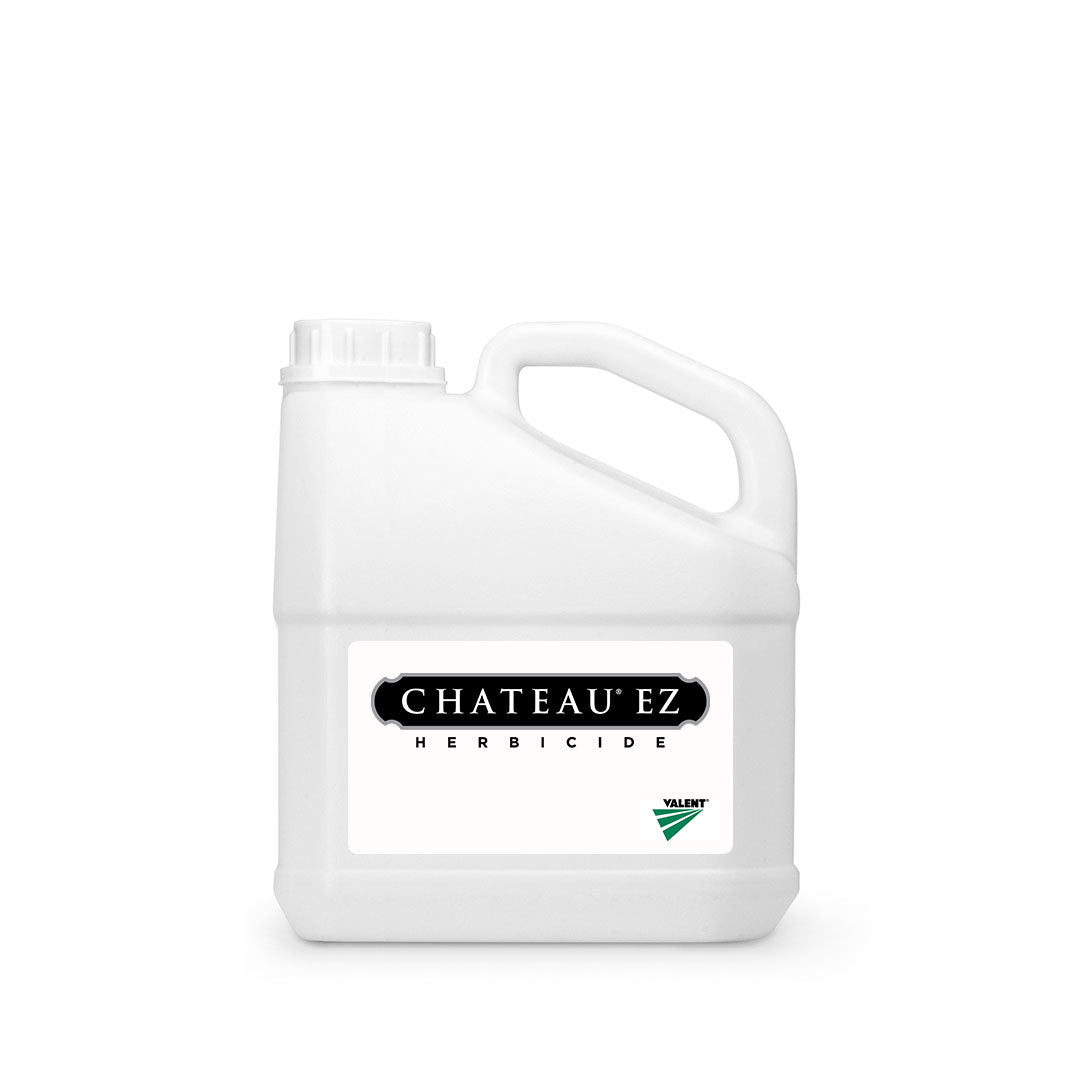 About Valent

Valent's vision is to lead North American agricultural markets in sustainable production practices and be the trusted brand of choice for professional growers by integrating biorational, botanical and conventional chemistry innovation, scientific advances, value-added services and expertise.

Please Note:

Regulations prohibit sale of pest control products outside Canada. For more information about pest control product regulations within Canada, please refer to this summary.