BASF
Cimegra
SKU:
1005517
Cimegra® insecticide provides control of prevalent and difficult to control chewing insects, including wireworm, for in-season management and reduction of resident populations
Unique mode of action that delivers lasting efficacy and no known resistance
Convenience of simplified handling
Can easily be incorporated into an integrated pest management strategy
Use
For use on potatoes and corn (field, pop, seed and sweet)
For the control of wireworm, corn rootworm
For a full list of crops and application directions, refer to the product label. Always read and follow label directions.
Active Ingredient
Group  30  insecticide
PCPA # 33666
Documentation

Label   |   SDS   |   Tech Sheet


Share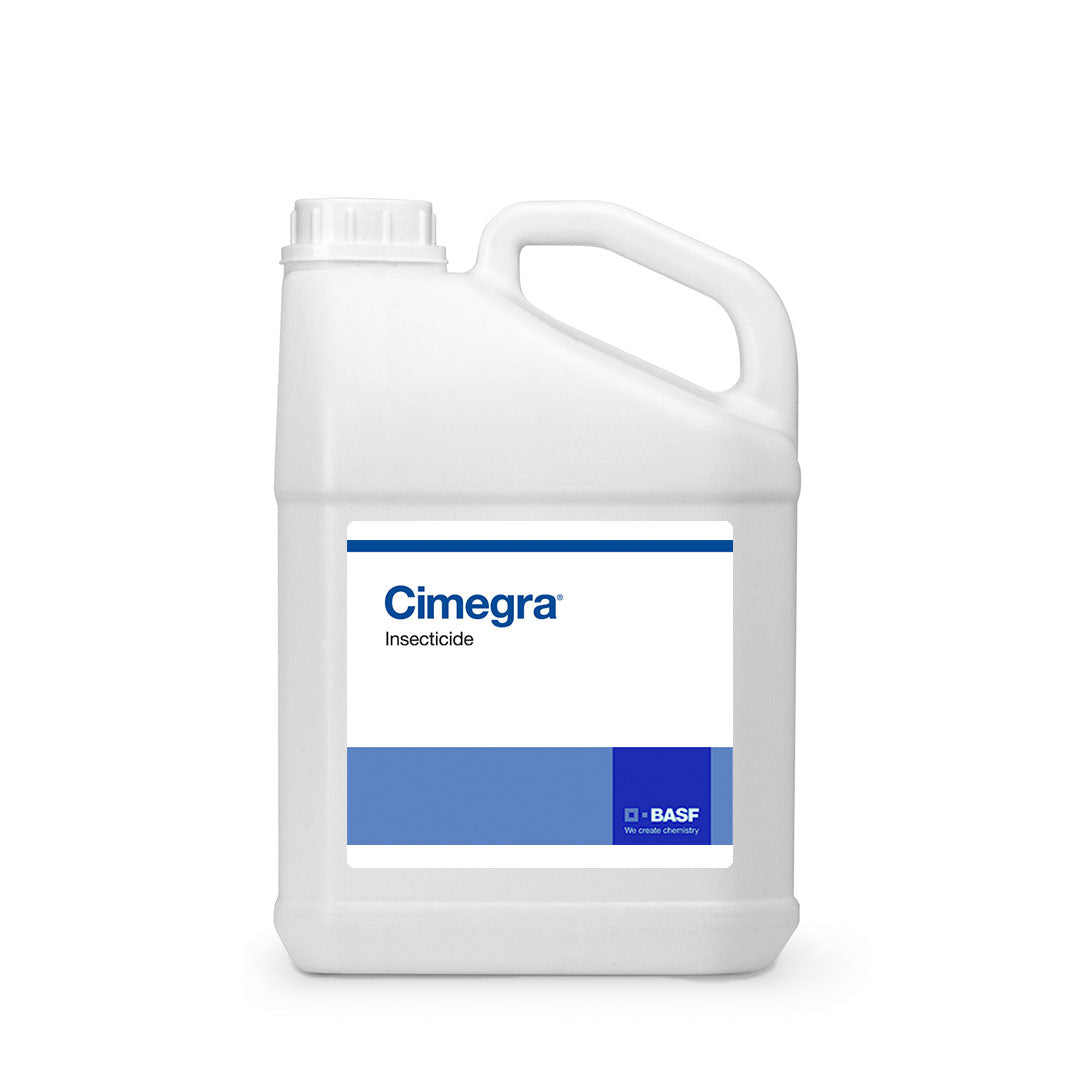 About BASF

At BASF, constant innovation is at the core of what they do. They are dedicated to providing the products, support and resources growers need to overcome agronomic challenges and get the most out of every acre.

Please Note:

Regulations prohibit sale of pest control products outside Canada. For more information about pest control product regulations within Canada, please refer to this summary.