Bayer
Compass 50 WG
SKU:
1005540
Compass® 50 WG fungicide has a history of providing broad-spectrum disease control on turfgrass plants, as well as ornamental plantings. The unique mode of action provides control on all leaf surfaces through translaminar activity and localized vapour movement. Compass 50 WG does not aggravate dollar spot.
Use
Registered for use on turf sites including golf courses, institutional, commercial and residential lawns, sod farms, sports fields, parks, municipal grounds and cemeteries. Also for use on greenhouse ornamentals and ornamentals grown in field nursery plantings, residential and commercial landscapes.
For the management of: Brown patch, Leaf spot, Basal rot anthracnose, Folia anthracnose, Microdochium (Fusarium) patch, Snow moulds (Pink and grey).
For a full list of crops and application directions, refer to the product label. Always read and follow label directions.
Active Ingredients
Documentation



Share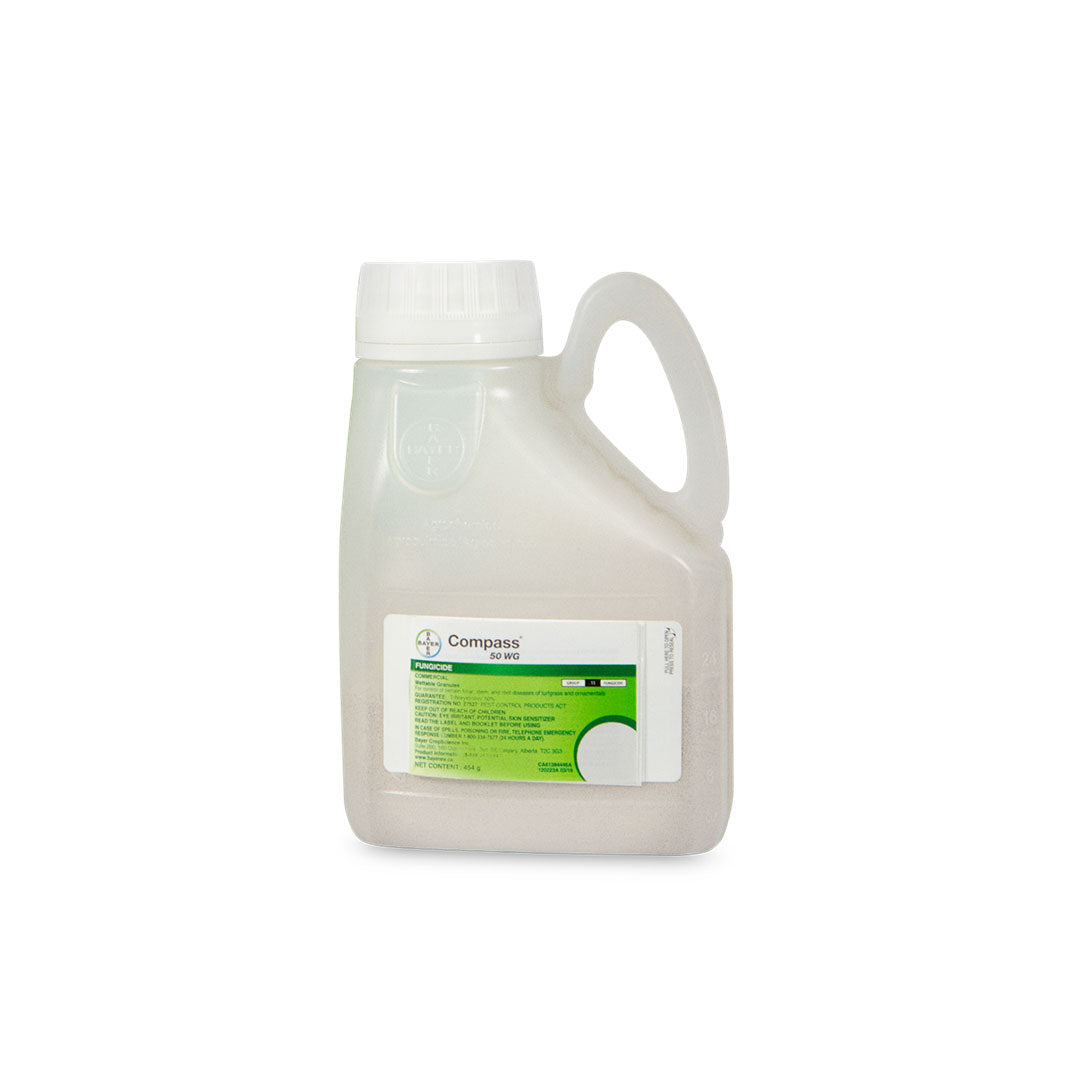 About Bayer

At Bayer, we're harnessing the spirit of innovation to shape what's possible for farmers, consumers, and the planet. Using the creative spark that comes from human ingenuity, we seek to deliver world-class innovation, set new standards in sustainability, and drive digital transformation.

Please Note:

Regulations prohibit sale of pest control products outside Canada. For more information about pest control product regulations within Canada, please refer to this summary.