Orgunique®
Compost Activator
SKU:
BF7600383
Compost Activator speeds up decomposition and break down of organic waste by increasing microbial activity. It helps produce high grade compost rich in minerals and nutrients within a short time.
Suitable for use in organic farming according to the Canadian Organic Standard - Inspected by Ecocert Canada.
Directions
Apply 2 kg/m3 (3 lb/yd3) of compost pile. Chop waste, apply compost activator, mix well and make a heap. Turn heap as needed. For best results, apply twice. Note: Diversity of materials (kitchen waste, green matter, manure, dried leaves, etc.) in a compost pile leads to better quality compost.
Barcode
6 77198 00175 3
Share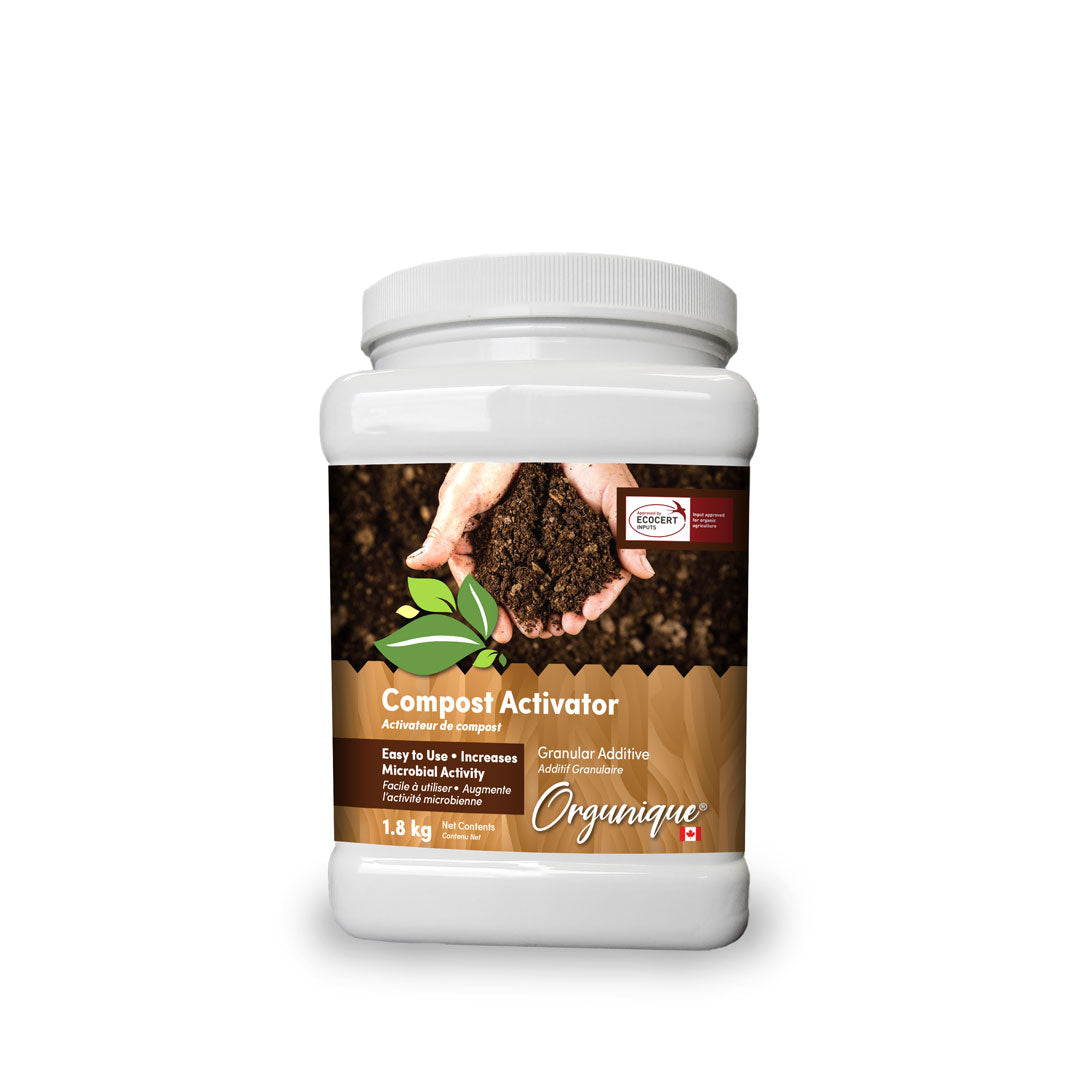 About Orgunique®

Orgunique® is TerraLink's organic brand for Home & Garden Products. Orgunique® products are manufactured locally in TerraLink's organically certified manufacturing plant. They have been tailor-made to satisfy the high demands of even the most discerning homeowners and garden enthusiasts.