Bayer
Concept
SKU:
1005525
Nothing protects your soybean crop from aphids, bean leaf beetles and other insect pressure like Concept® insecticide.
Formulated with OTEQ® technology, Concept has two powerful modes of action, delivering a quick knock-down and long-lasting residual control. It's all the help you need to take care of your problem insects.
Use
Registered on: Potatoes, soybeans, tomatoes, broccoli, Brussels sprouts, cabbage, cauliflower, kohlrabi, high bush blueberry.
For the management of: Aphid, cabbage looper, cabbage worm, Colorado potato beetle, diamondback moth, European corn borer, flea beetle, Japanese beetle, leafhopper, tarnished plant bug, tomato horn worm, blueberry aphid.
For a full list of crops and application directions, refer to the product label. Always read and follow label directions.
Active Ingredient
Co-formulation of imidacloprid and deltamethrin
Class
Group  3+4  insecticide
PCPA # 29611
Documentation



Share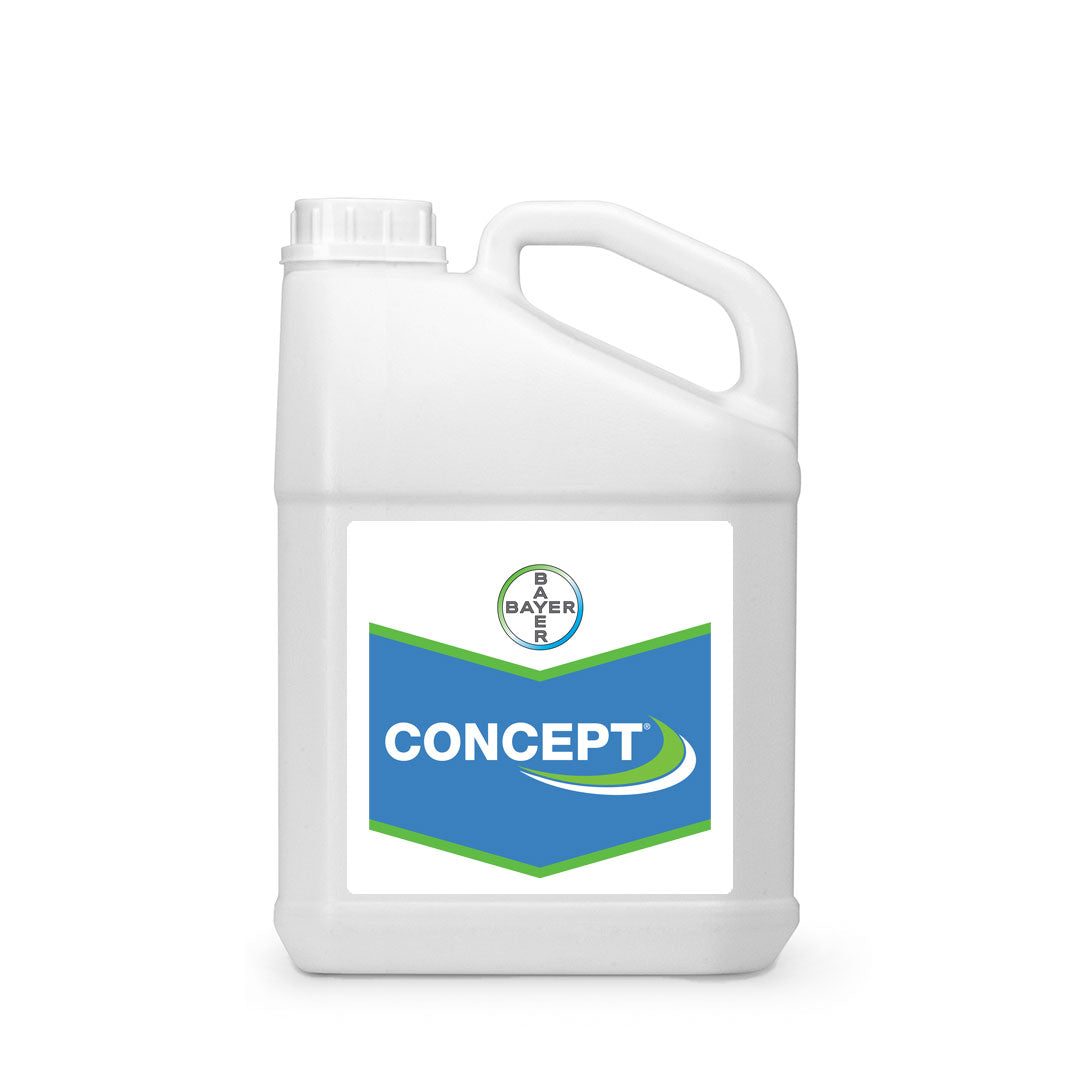 About Bayer

At Bayer, we're harnessing the spirit of innovation to shape what's possible for farmers, consumers, and the planet. Using the creative spark that comes from human ingenuity, we seek to deliver world-class innovation, set new standards in sustainability, and drive digital transformation.

Please Note:

Regulations prohibit sale of pest control products outside Canada. For more information about pest control product regulations within Canada, please refer to this summary.