Loveland
Copper Spray
SKU:
1005650
Growers who use copper know the benefits of preventing fungi and bacteria from attacking their crops. Fruit, vegetable crops as well as ornamentals are labeled for use. Copper provides a wide control spectrum with strong protective contact and residual action. These Group M products are registered for specific crop/diseases, different crop stages for disease control and crop safety.
COPPER SPRAY is a wettable powder fungicide used for the control of a wide range of diseases including blights, mildews, cankers and leaf spots.
Use
Registered for use on: Apples, cucumber, melons, pumpkins, squash, celery, onions, potatoes, tomatoes, cranberries, grapes, blueberries, peaches, nectarines, pears, raspberries, sour cherries, arborvitae, cedar, fir, spruce, juniper, pines, crabapple, hawthorn, mountain ash, quince, forsythia, lilac, rose, walnuts, filberts (hazelnuts), cherries (sweet and sour).Ucranberries
For a full list of crops and application directions, refer to the product label. Always read and follow label directions.
Active Ingredient

Class
Group  M  Fungicide
PCPA # 19146
Documentation




Share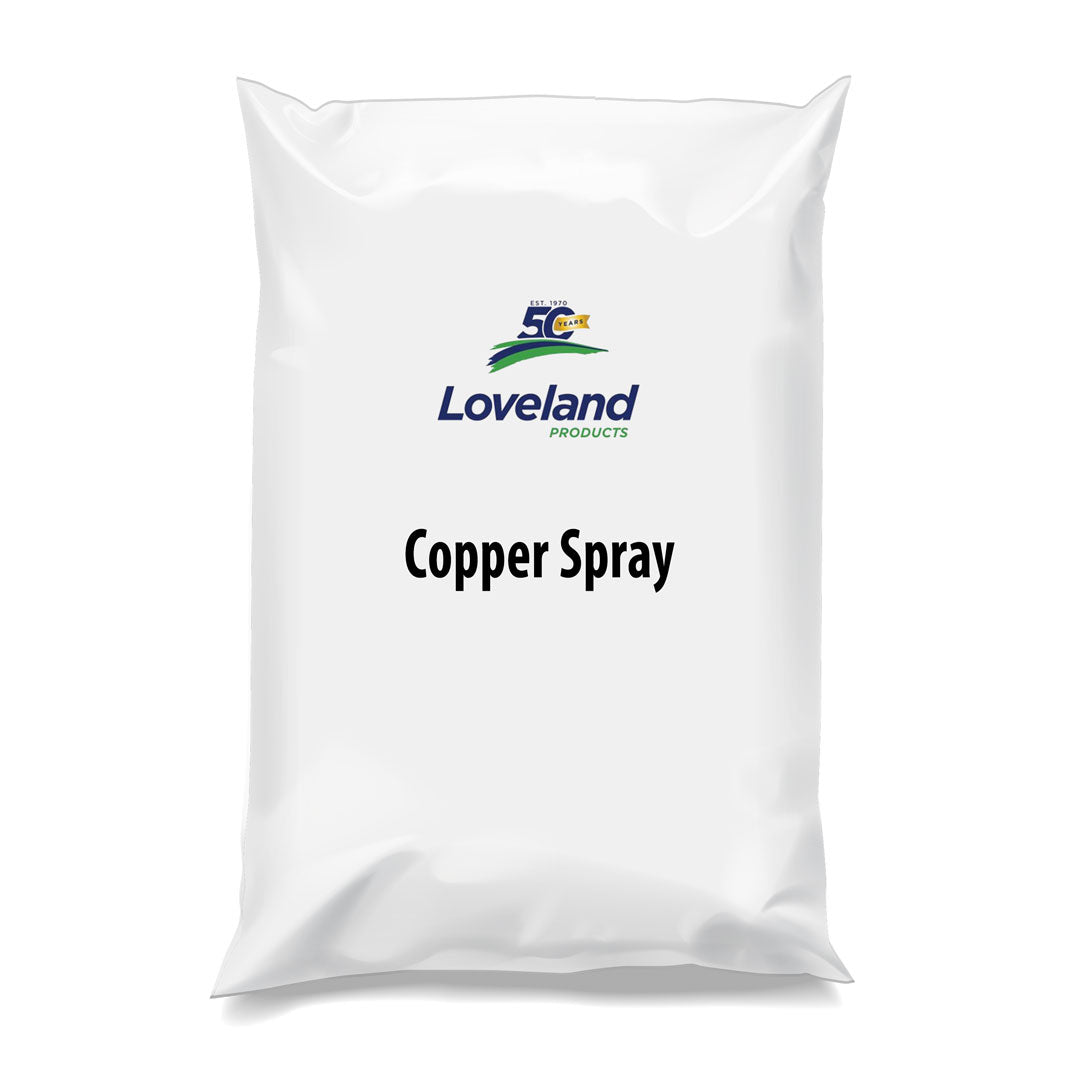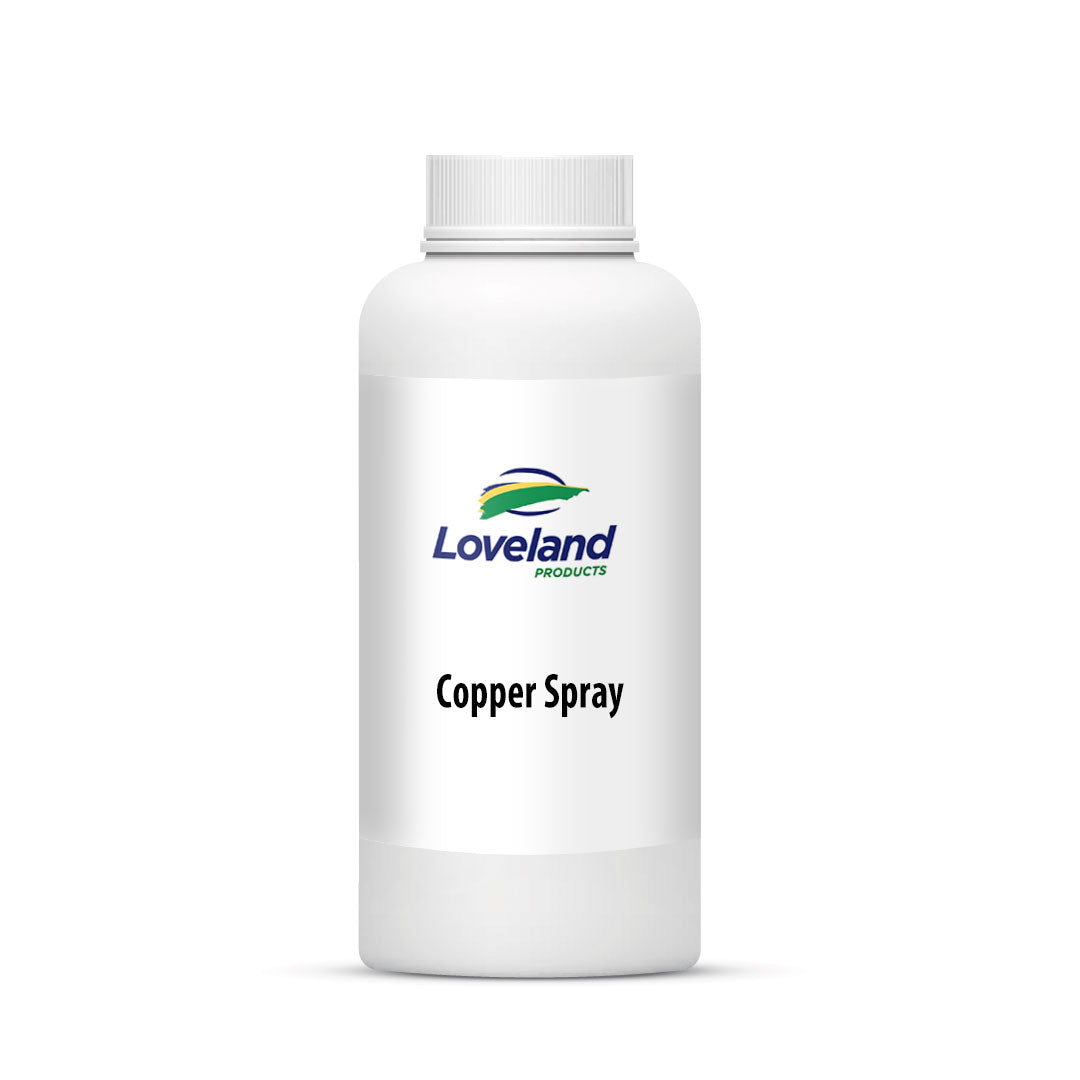 About Loveland

Loveland Products Canada offers a complete line of high performance crop input products including seed treatment, plant performance, nutritionals, adjuvant and crop protection products. We bring new, unique chemistries to the marketplace to provide innovative solutions to problems across the agricultural and professional non-crop industries.

Please Note:

Regulations prohibit sale of pest control products outside Canada. For more information about pest control product regulations within Canada, please refer to this summary.