FMC
Coragen MAX
SKU:
1005821
Introducing new Coragen® MaX insecticide, a 3x more concentrated formulation of Coragen insecticide.
When problem insects like European corn borer, armyworms and imported cabbage worms are just too tough for other products, Coragen MaX insecticide can help. Its unique mode of action targets hatching insects all the way through to adult stages of development, providing remarkable plant protection unmatched by other chemistries.
That means reliable, consistent, long-lasting protection against key insects with minimal impact on many important beneficial insects and pollinators*. This unique environmental and toxicological profile makes Coragen MaX insecticide a sound choice for potato and fruit and vegetable growers and applicators.
Use
Registered for use on: Root and tuber vegetables group, fruiting vegetables group, brassica vegetables group, leafy vegetables group, legume vegetables group cucurbit vegetables group, corn (field, pop, sweet, and seed), grass forage, fodder, and hay group, non-grass animal feeds group, mint, okra, peanuts, green onion sub group, globe artichokes, hops, greenhouse cucumbers, greenhouse tomatoes, greenhouse eggplant, greenhouse peppers, oilseeds group and cereals.
For a full list of crops and application directions, refer to the product label. Always read and follow label directions.
Active Ingredient
Rynaxypyr® (chlorantraniliprole)
Class
Group  28  Insecticide
PCPA # 34385
Documentation

Share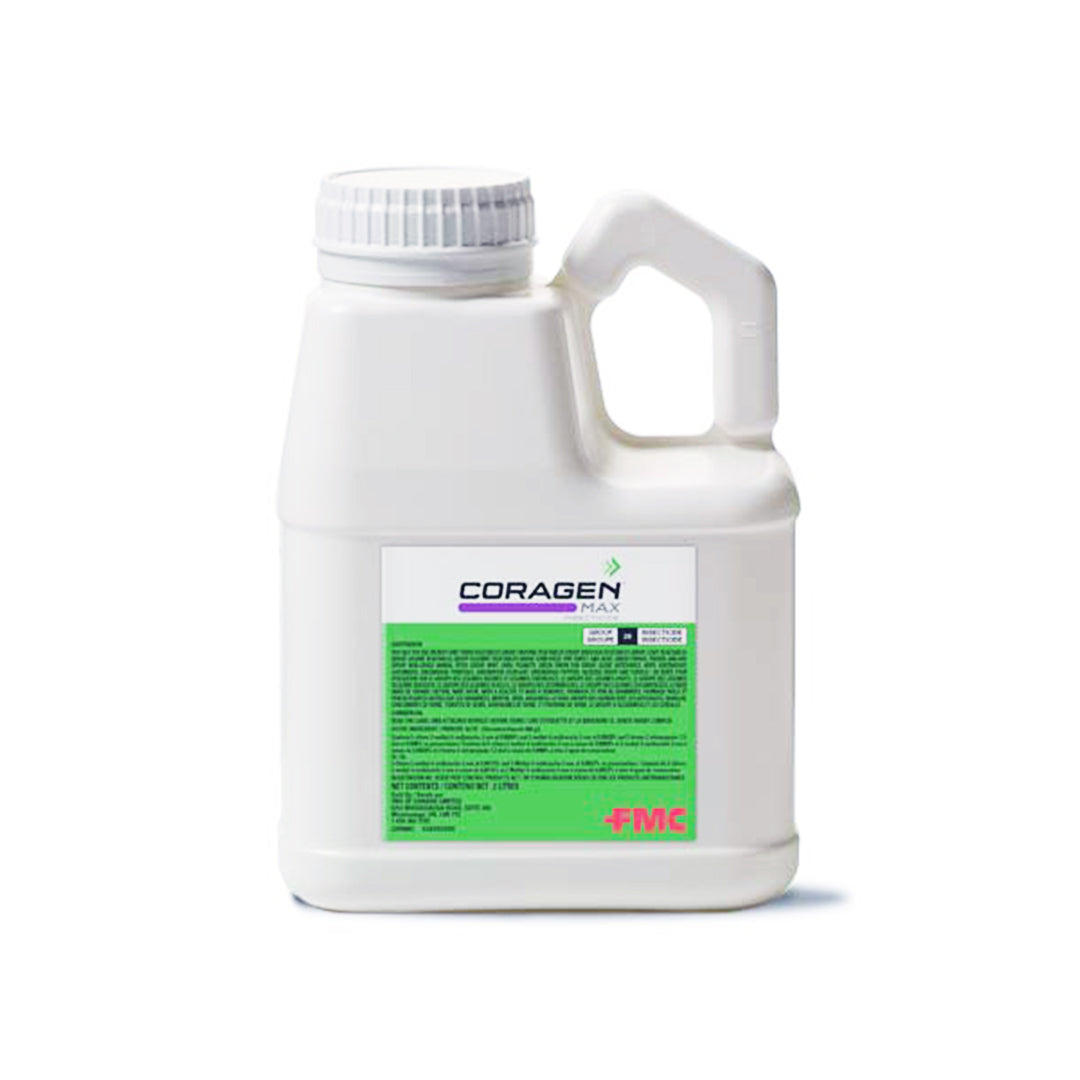 About FMC

FMC Corporation is an agricultural sciences company with a proud history of serving farmers for more than a century. Their purpose is to enhance the growth of agriculture through the sustainable protection of crops.

Please Note:

Regulations prohibit sale of pest control products outside Canada. For more information about pest control product regulations within Canada, please refer to this summary.