Belchim
Cueva
SKU:
1005958
CUEVA fungicide concentrate is a patented, fixed copper fungicide made by combining a soluble copper fertilizer with a fatty acid to form a true soap. This copper soap fungicide protects plants from infection from a wide range of diseases, including downy and powdery mildews. CUEVA stays strong with less copper, because it comes in a fatty acid soap formulation. It has a broad crop label and leaves behind a lighter shade of blue residue.
This product is OMRI registered and Ecocert approved.
Use
For a wide variety of fruits & vegetables as well as turf, and ornamental plants. For the control of: Powdery mildew, downy mildew, black spot, rust, peach leaf curl, brown rot, fire blight, scab, blossom blight, leaf and fruit spot, botrytis, alternaria leaf blight and septoria leaf spot.
For a full list of crops and application directions, refer to the product label. Always read and follow label directions.
Active Ingredient

Class
Group  M1  Fungicide
PCPA # 31825
Documentation
Share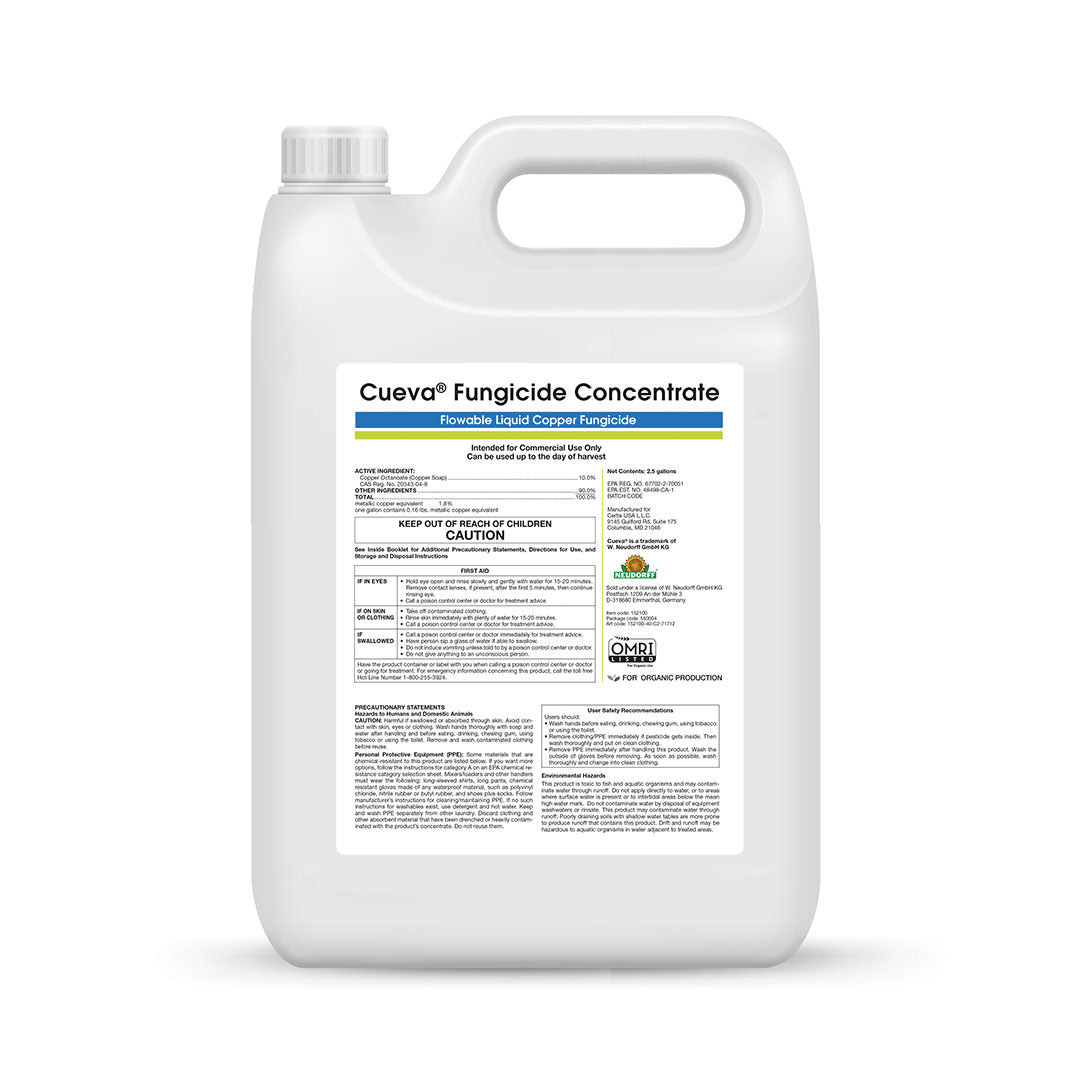 About Belchim

Belchim Crop Protection Canada develops, registers, and markets protection, nutritional and management products for agricultural crops, turf & golf courses, industrial vegetation management and forestry across Canada. We work closely with end users and supply partners to evaluate market needs, and to provide cost effective products that offer superior performance.

Please Note:

Regulations prohibit sale of pest control products outside Canada. For more information about pest control product regulations within Canada, please refer to this summary.