Amvac
Deadline M-PS
SKU:
1006920
Deadline® M-Ps™ Mini-Pellets molluscicide effectively controls slugs and snails in various, field, tree and vegetable crops. Colored with a high-visibility blue dye to help monitor coverage and consumption levels.
Deadline M-PS excels at attracting and destroying slugs and snails. Remains effective after rain and watering. Deadline M-Ps pellets can withstand repeated wet-dry cycles. Five times the number of bait particles compared to regular size pellets.
Use
Registered for use in cabbage, lettuce, tomatoes, caneberries (e.g. raspberries), Low growing berries (e.g. strawberries), ginseng, ornamentals.
For a full list of crops and application directions, refer to the product label. Always read and follow label directions.
Active Ingredient

Class
PCPA # 26650
Documentation
Share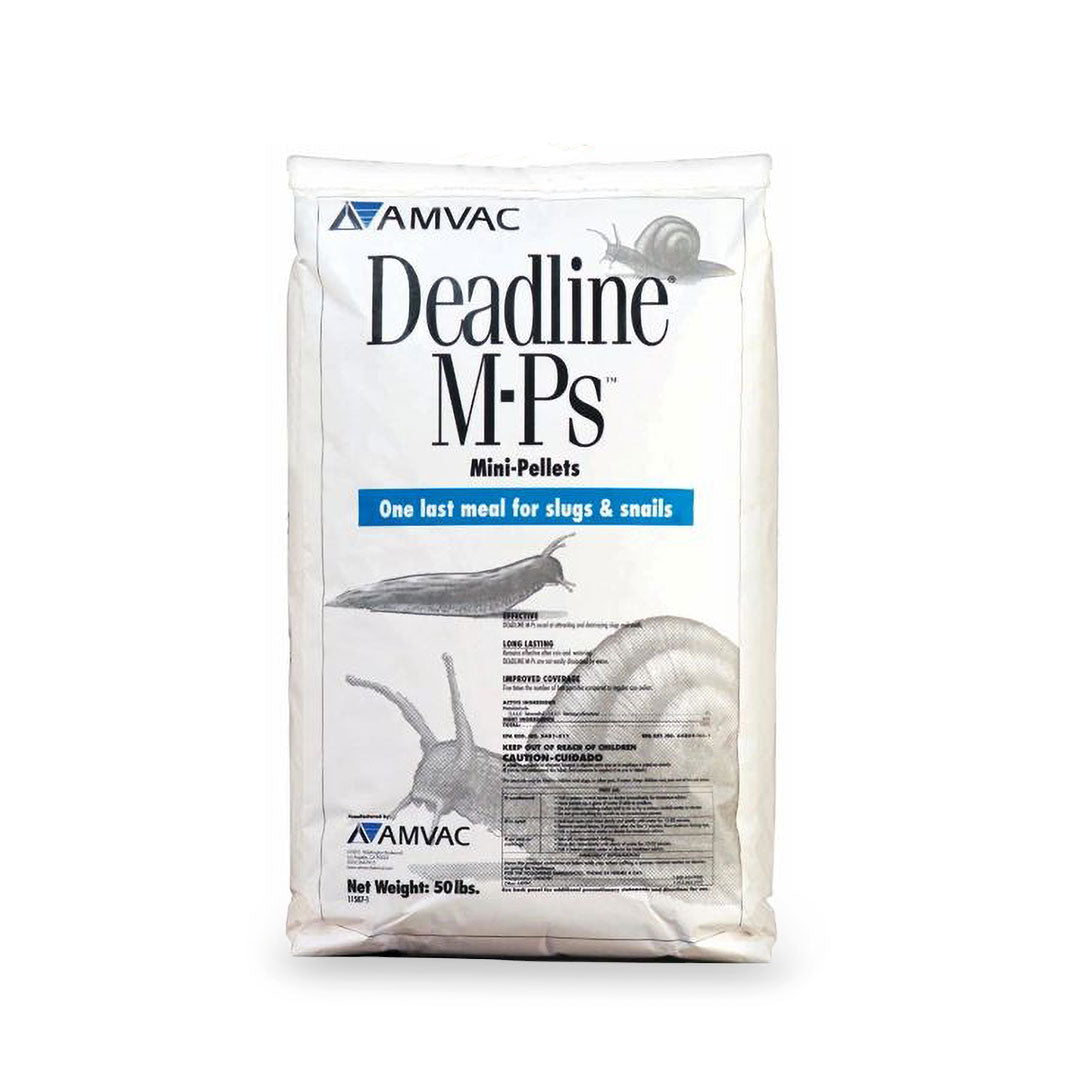 About Amvac

AMVAC® Chemical Corporation is a global technology solutions provider for agriculture and a leader in proven chemistries, green solutions, precision application systems and sustainability solutions for plant and soil health.

Please Note:

Regulations prohibit sale of pest control products outside Canada. For more information about pest control product regulations within Canada, please refer to this summary.